This Vanilla Cinnamon French Toast recipe is everything you love about cinnamon french toast, but with a hint of vanilla in each bite. It's delicious for breakfast, brunch, or dinner.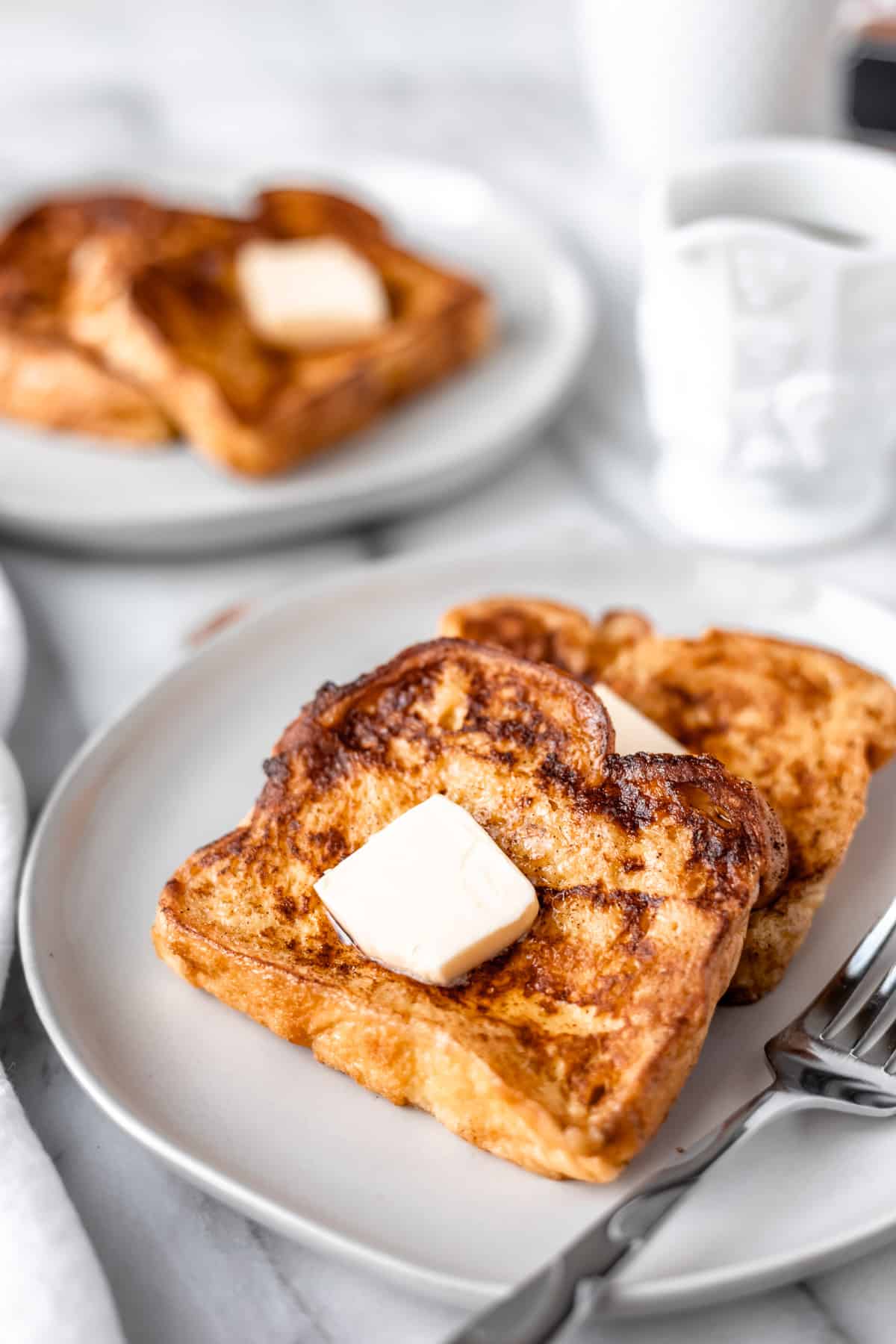 This post contains affiliate links. See our Disclosure Statement for more information.
Growing up, my dad always made breakfast on Sunday morning, his day off. He worked from late at night until early in the morning, which meant he was wide awake at 6AM cooking breakfast for everyone. Breakfast sandwiches on English muffins and French toast were his specialties.
These days, I'm the one making breakfast for everyone in my own little family. I definitely venture into more flavorful and fancier areas, like with this French Toast Casserole, but I still love a good, simple french toast recipe.
For this Vanilla Cinnamon French Toast, I use a method very similar to the way my dad would make it, but with extra pure vanilla extract.
Why This Recipe Works
This recipe is just as easy to make as any other basic french toast recipe.
There is a hint of sweet, vanilla flavor and cinnamon in every single bite.
French Toast is a classic recipe the whole family can enjoy for breakfast, brunch, or dinner.
Step-By-Step Instructions
Ingredients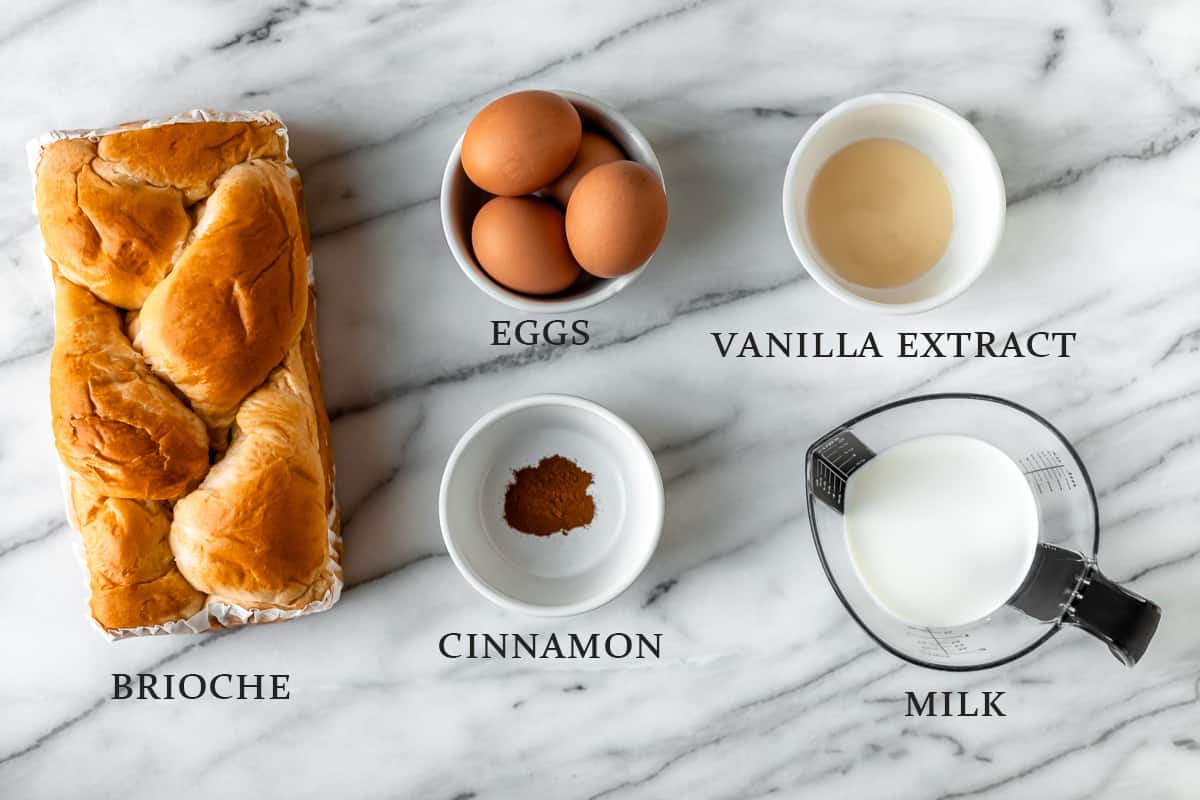 8 slices bread: you can use any type of bread that you like. Sourdough, Challah and especially Brioche bread work excellent in this recipe. Thick slices also work best to soak up the egg mixture, without making the bread so soggy it falls apart.
4 eggs
1/2 cup whole milk: you can also use half-and-half
2 teaspoons vanilla extract: use pure vanilla extract for the best flavor.
1/2 teaspoon cinnamon
butter or nonstick cooking spray (for cooking)
The entire recipe and instructions can also be found in the recipe card at the bottom of this post. You can print the recipe from the card, if needed.
Prep!
There isn't really any prep work to do with this recipe besides preheating your griddle to 350°F or setting a flat-bottomed skillet over medium heat.
Create!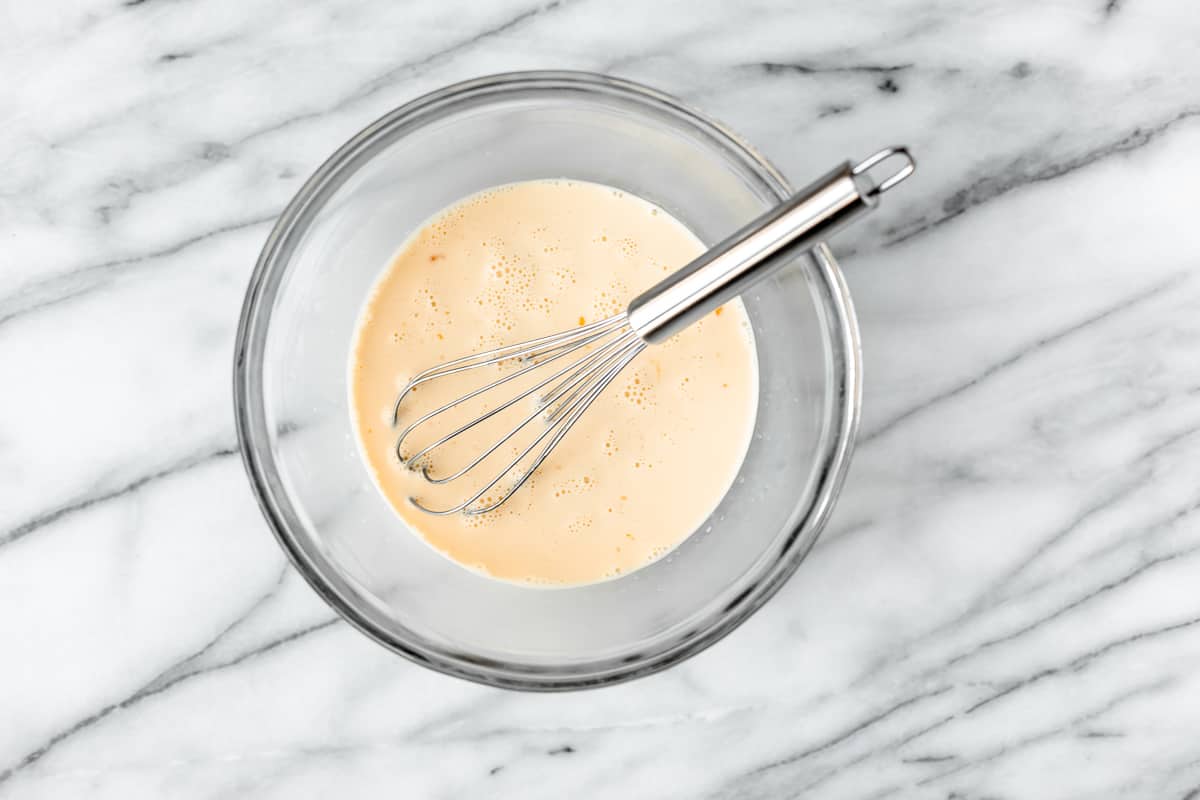 While the griddle is heating up, whisk together the eggs, milk, and vanilla extract in a medium bowl.
Coat the griddle or pan lightly with butter or non-stick cooking spray.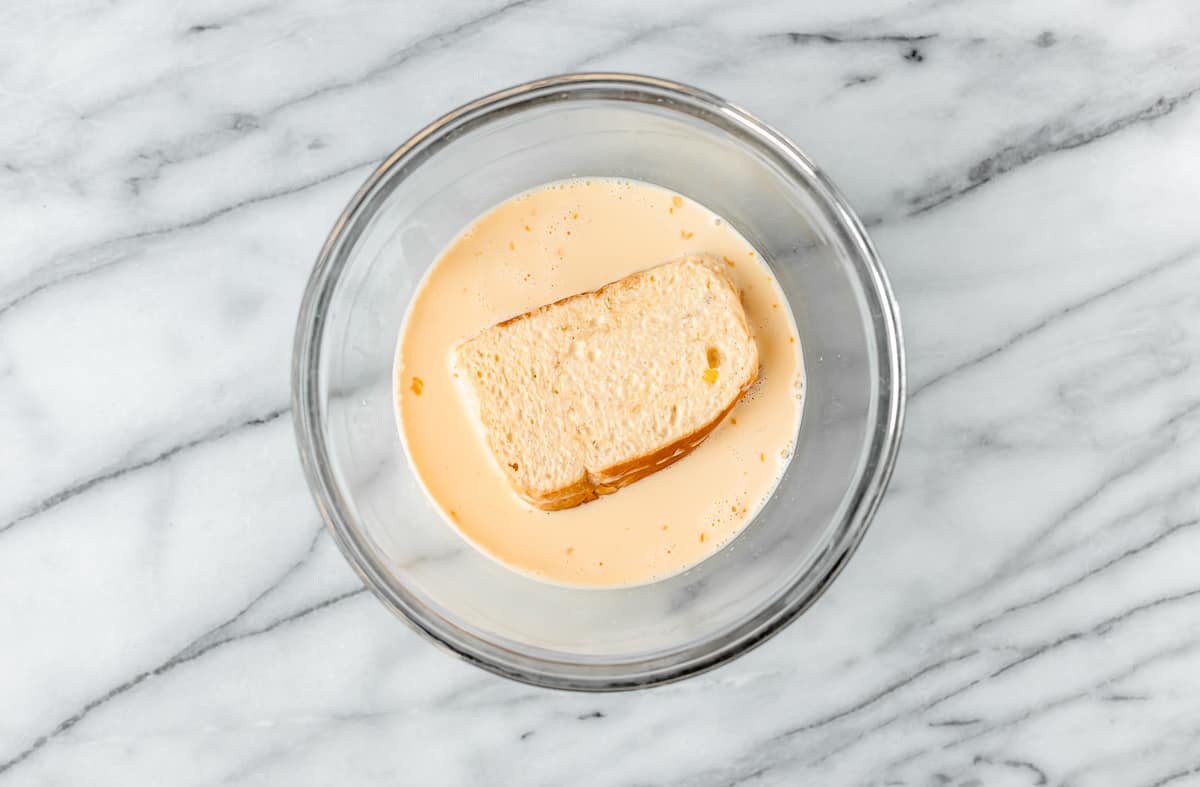 Dip each slice of bread into the egg mixture until very wet and let the excess drip off.
After removing each slice of bread, place it directly on to the hot griddle.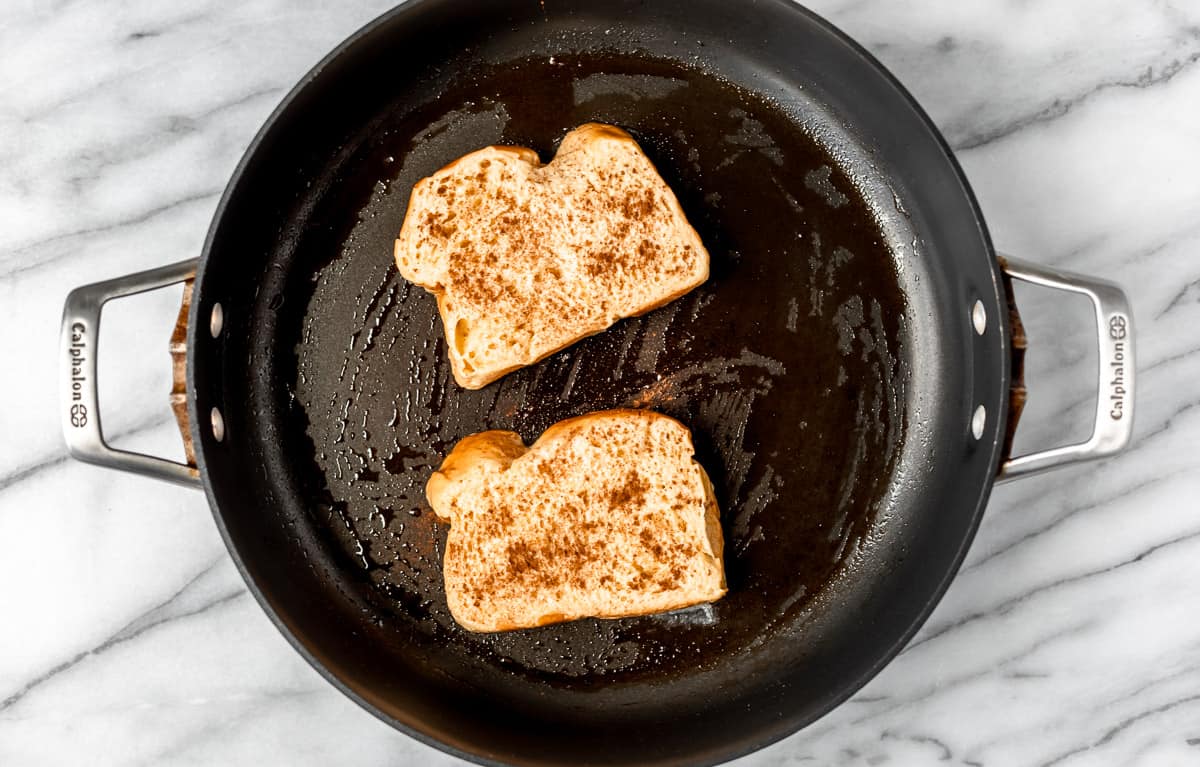 Allow to cook for 1-2 minutes or until golden brown on the bottom. Before flipping, sprinkle a pinch of cinnamon onto each slice.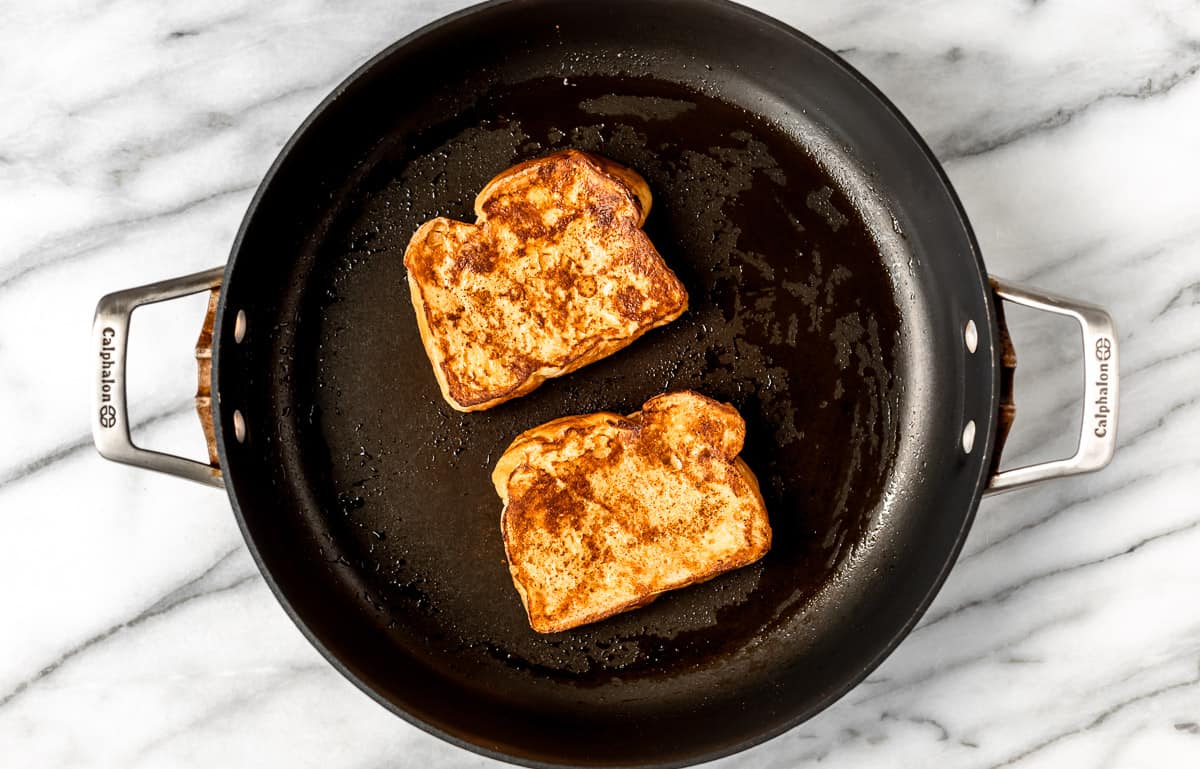 Flip and cook for an additional 1-2 minutes.
Present!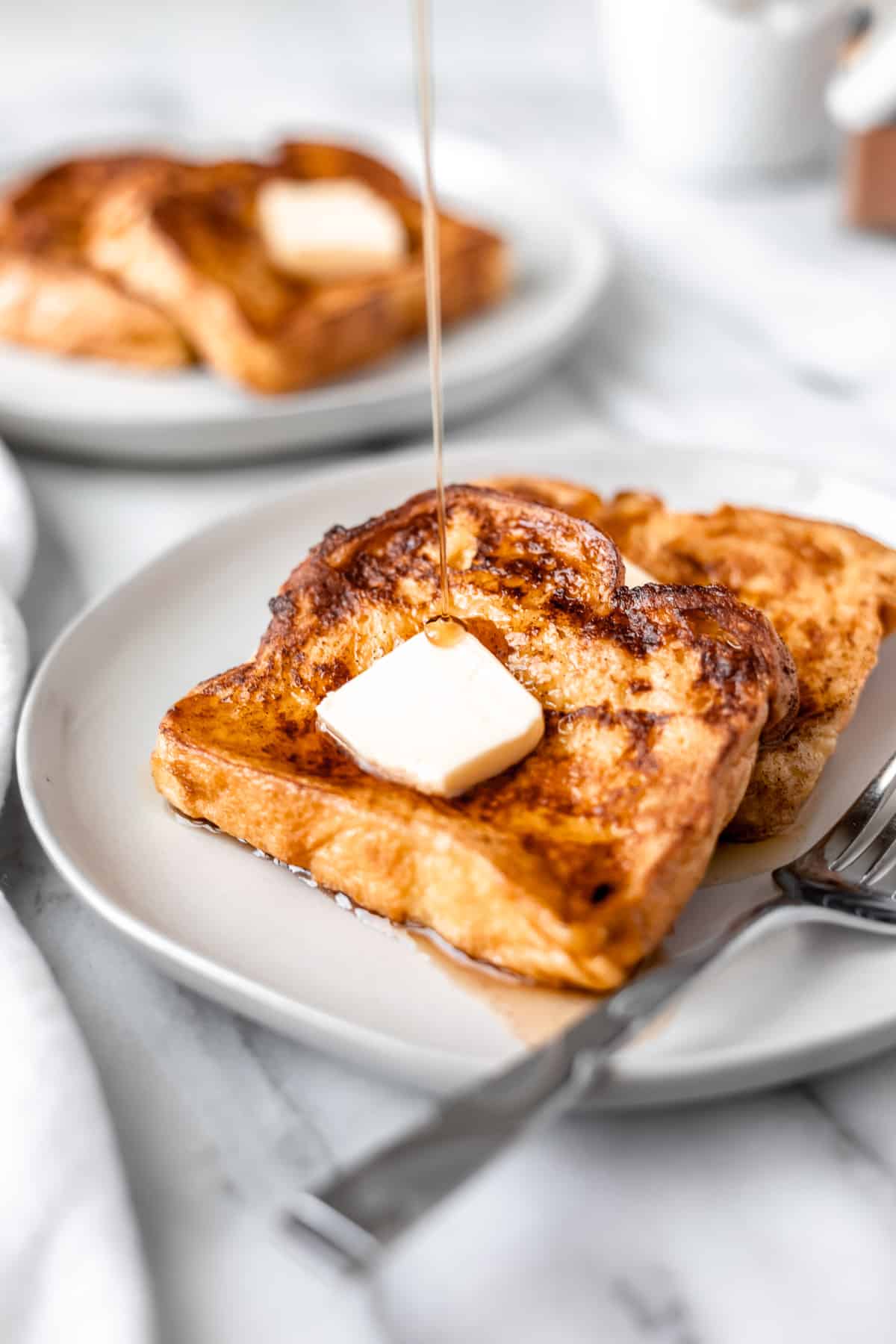 Serve with butter, a drizzle of maple syrup, or a dusting of powdered sugar and fruit.
Tips & Techniques For the Best Vanilla Cinnamon French Toast
Use thick cut slices of bread so that they can soak up the egg mixture without getting so soggy they fall apart.
Make sure to allow the excess egg mixture to drip off to prevent your French toast from getting too soggy.
Store leftovers tightly covered in the refrigerator. Consume within 3-4 days.
FAQ's
Why Is My French Toast Soggy?
If the bread is coated with too much of the egg mixture it can become soggy as it cooks. This can also happen if the bread you use is too fresh.
Day old bread will soak up more of the egg mixture without getting soggy.
What Is The Best Bread For French Toast?
The best types of bread for French toast are brioche, challah, sourdough, or even French bread, though any type of bread can be used.
More Breakfast Recipes
Love this Vanilla Cinnamon French Toast Recipe? Follow me on Pinterest, Instagram, and Facebook for more!
If you try this recipe, I would really appreciate it if you would please leave a comment and star rating. Thanks!
This recipe was originally published on July 9, 2018. It was updated with more thorough instructions, tips, techniques, and FAQ's in February 2023.