Horchata is a refreshing Mexican beverage made with rice, milk, sugar, cinnamon and vanilla and served over ice. This recipe is based on authentic Horchata, but made with almond milk which makes is super creamy, dairy free and vegan-friendly.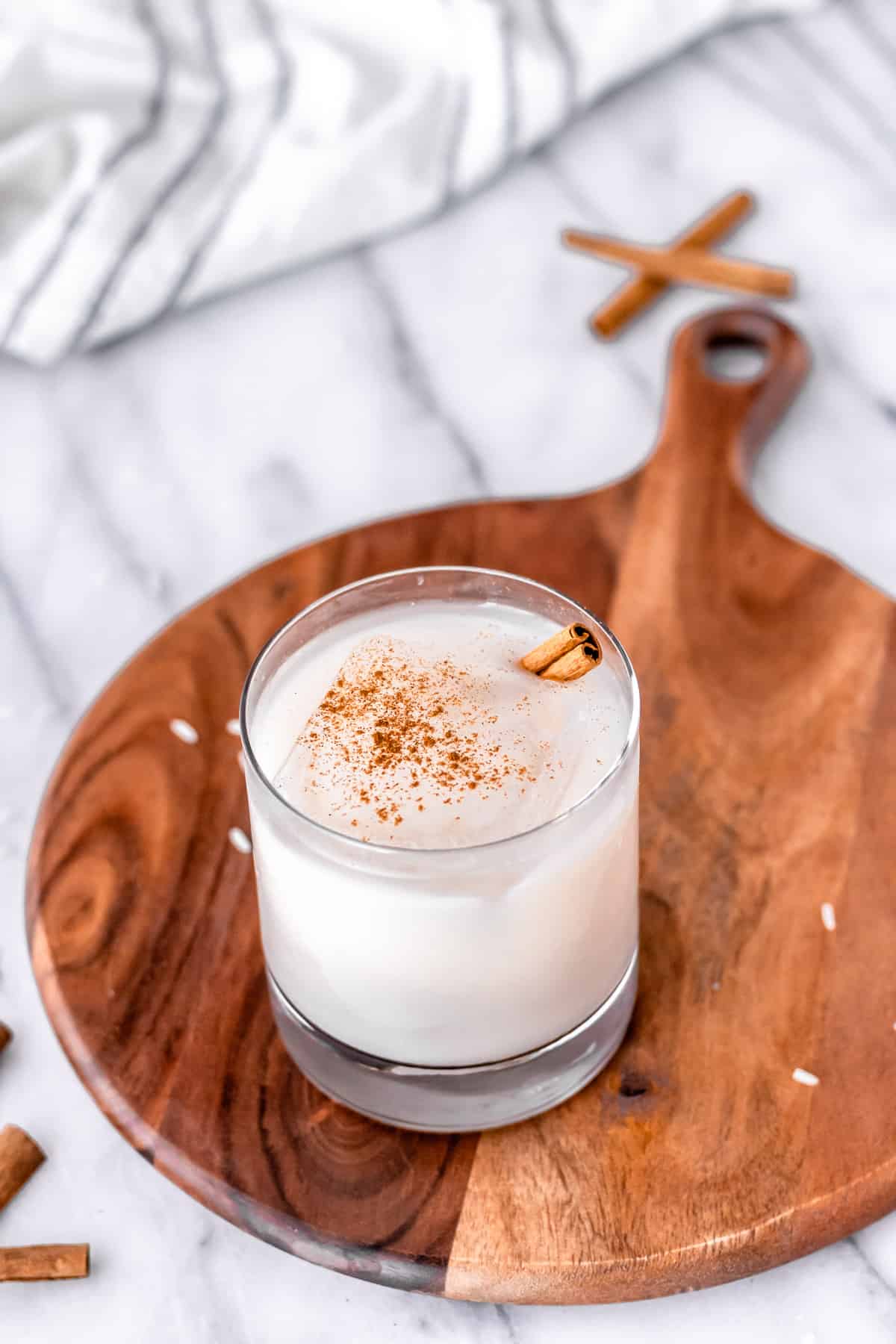 This post contains affiliate links. See our Disclosure Statement for more information.
Horchata is a Mexican (or Spanish) drink that I had heard of for years. Once I finally tried it, I was as equally hooked on it as I am chai tea lattes. I guess spiced milky beverages are my thing.
Naturally, I had to make a homemade horchata recipe so I can have it all the time.
Horchata, often referred to as agua de horchata, is actually a rice-based drink with milk, cinnamon, sugar and vanilla. I use almond milk which not only makes the recipe dairy free but also makes it super creamy with a hint of almond flavor, as well. Some horchata recipes also call for almonds.
Why This Recipe Works
This is a very easy to prepare. It does take a little time since you have to soak the rice overnight, so be sure to plan ahead.
It's a cool, refreshing beverage and absolutely perfect for summer, though it can be enjoyed year round.
This recipe has authentic horchata flavor. It's made with almond milk which makes the recipe dairy free and vegan-friendly.
Step-By-Step Instructions
Instructions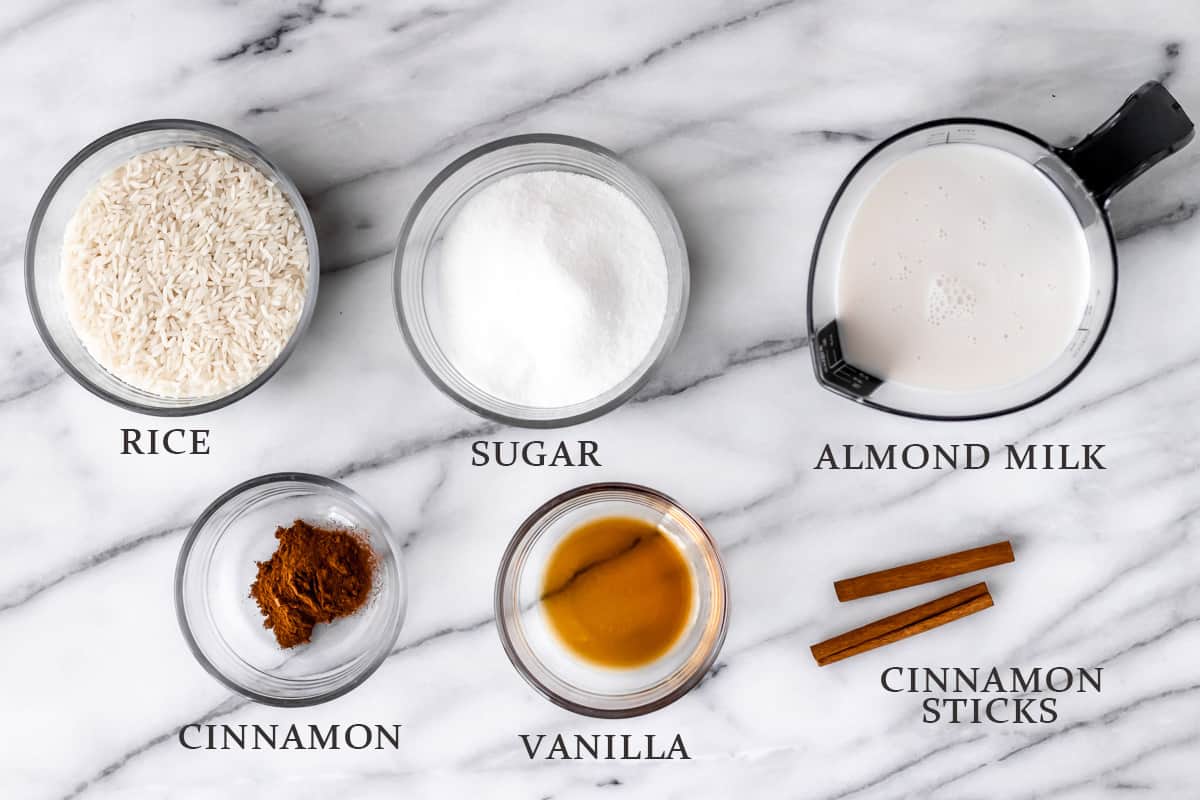 1 cup long grain rice: I use jasmine rice, but any long grain will work. The flavor may be affected slightly with different types of rice.
4 cups water
1 1/2 cups unsweetened almond milk: I use unsweetened almond milk to best be able to control the sweetness of the recipe.
1/2 cup granulated sugar (or to taste): use organic sugar to keep the recipe 100% vegan.
1 teaspoon vanilla extract
ground cinnamon: you can add additional cinnamon, if preferred, or use it as a garnish.
The entire recipe and instructions can also be found in the recipe card at the bottom of this post. You can also print the recipe from the card, if needed.
Prep!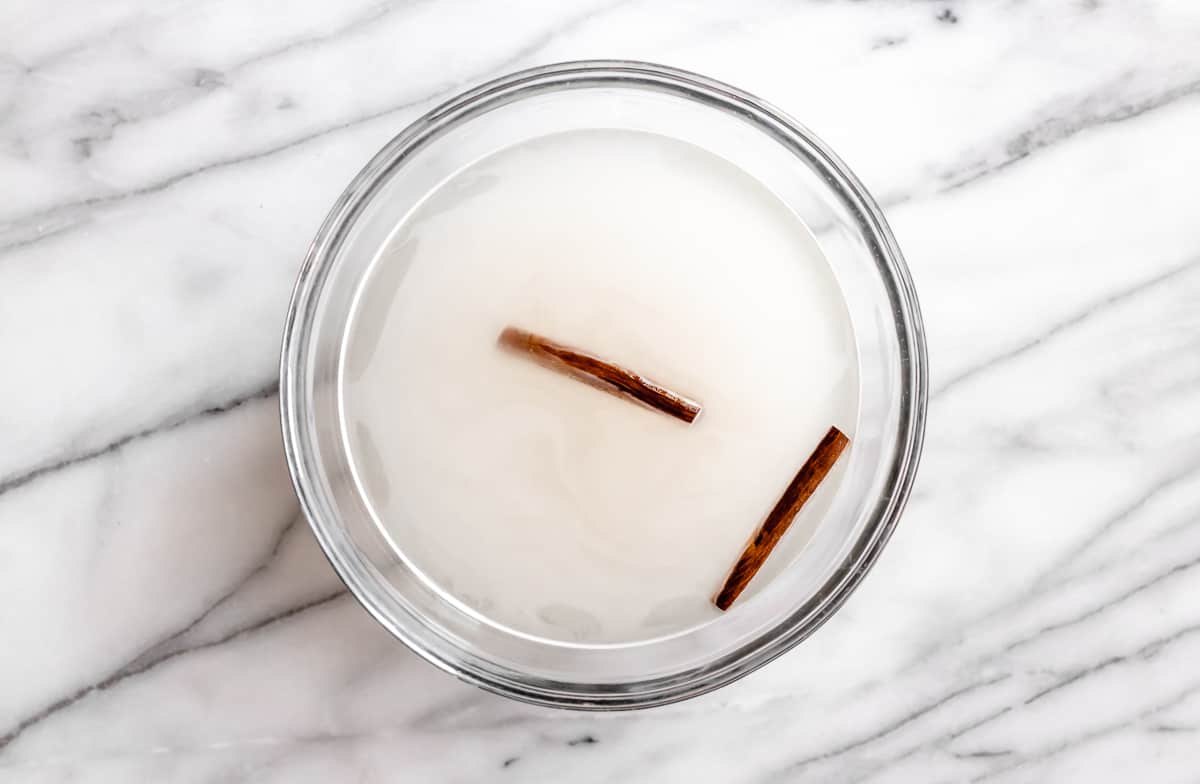 The first step to making horchata is to soak the rice overnight.
Add the rice, water and cinnamon sticks to a large bowl or pitcher. Cover and place in the refrigerator overnight.
Create!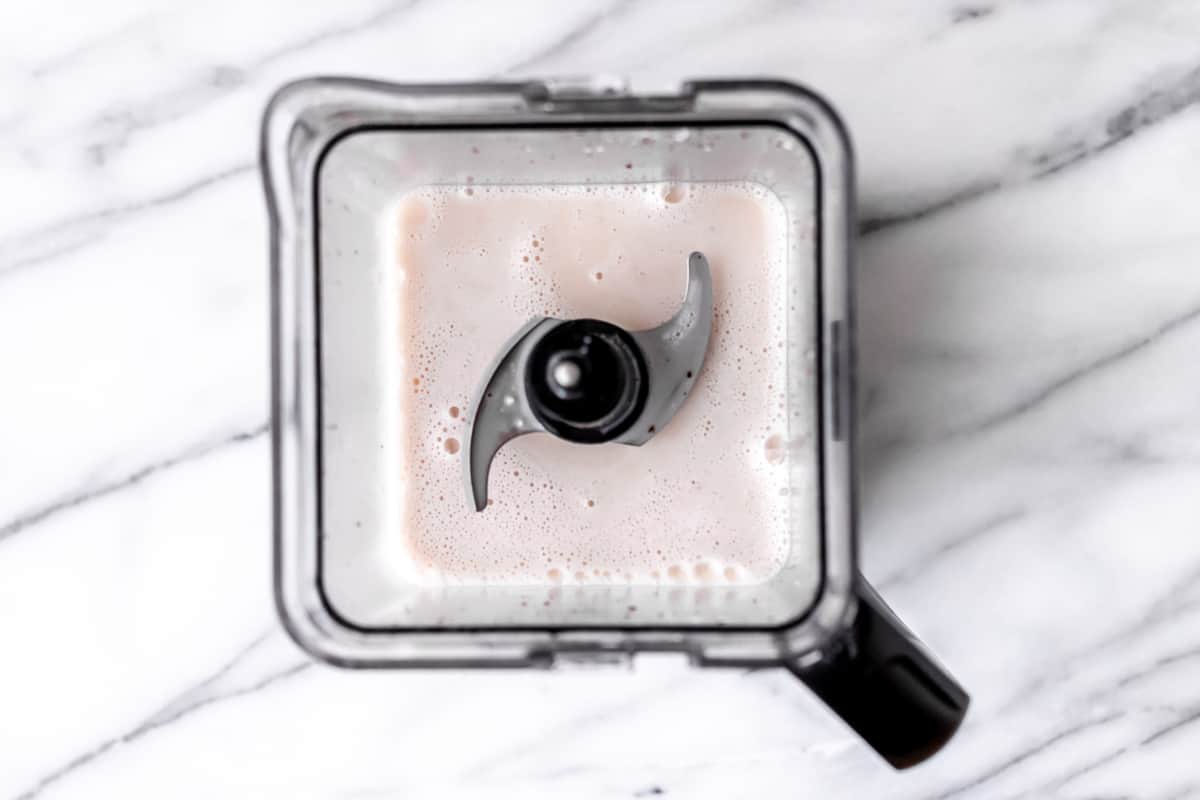 Remove the rice water from the refrigerator and transfer all of the contents to a blender. Blend until smooth.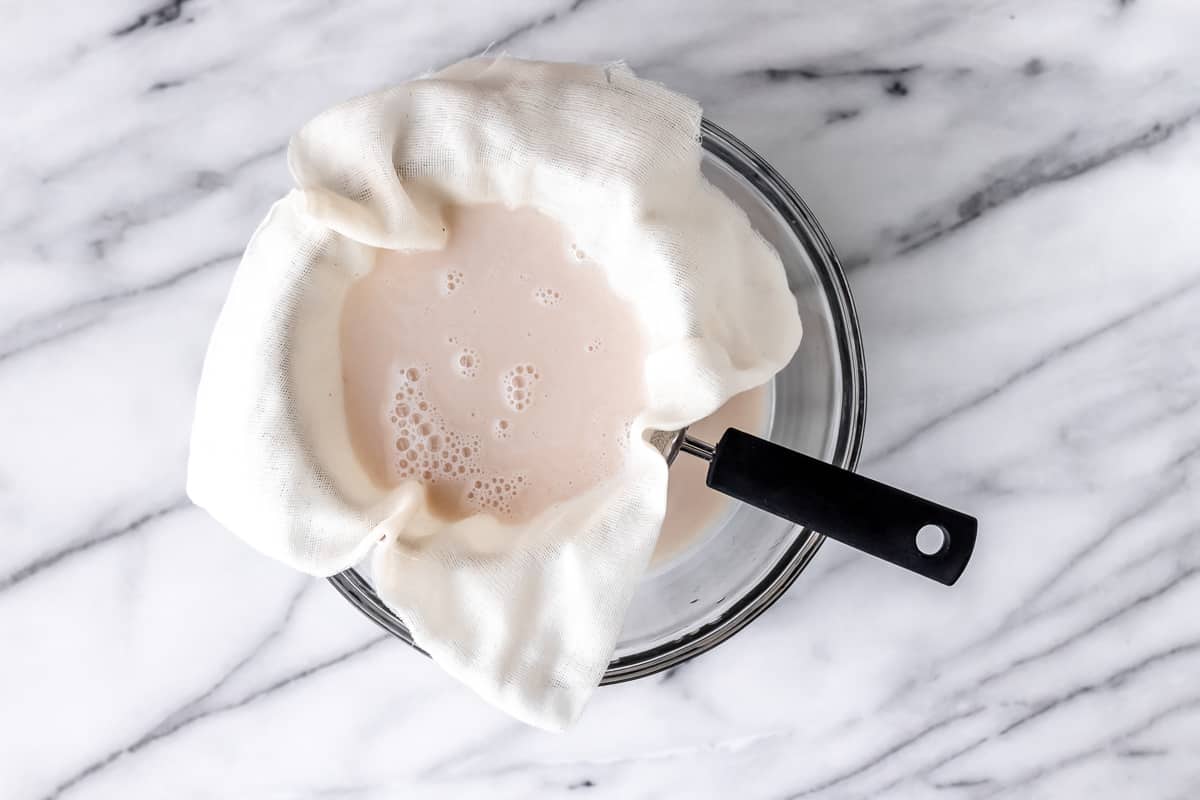 Strain through a cheesecloth into a clean pitcher or bowl.
Chef's Tip: straining through cheesecloth helps get more of the solids out for the smoothest results.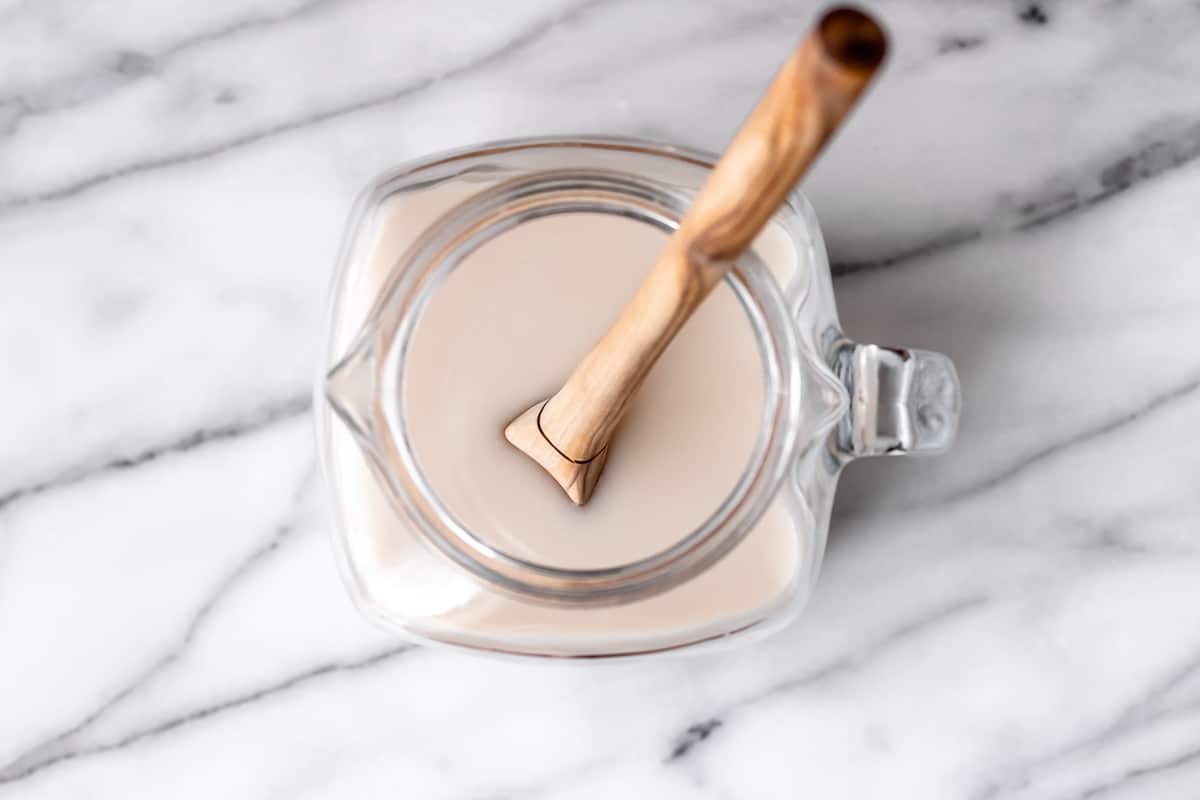 Mix in the milk, sugar and vanilla extract. You can also add more cinnamon, if preferred.
Chef's Tip: you can add the sugar gradually until your desired level of sweetness is reached. I found that 1/2 cup of sugar paired with unsweetened almond milk gave me a flavor pretty much identical to my favorite Mexican restaurant's version.
Present!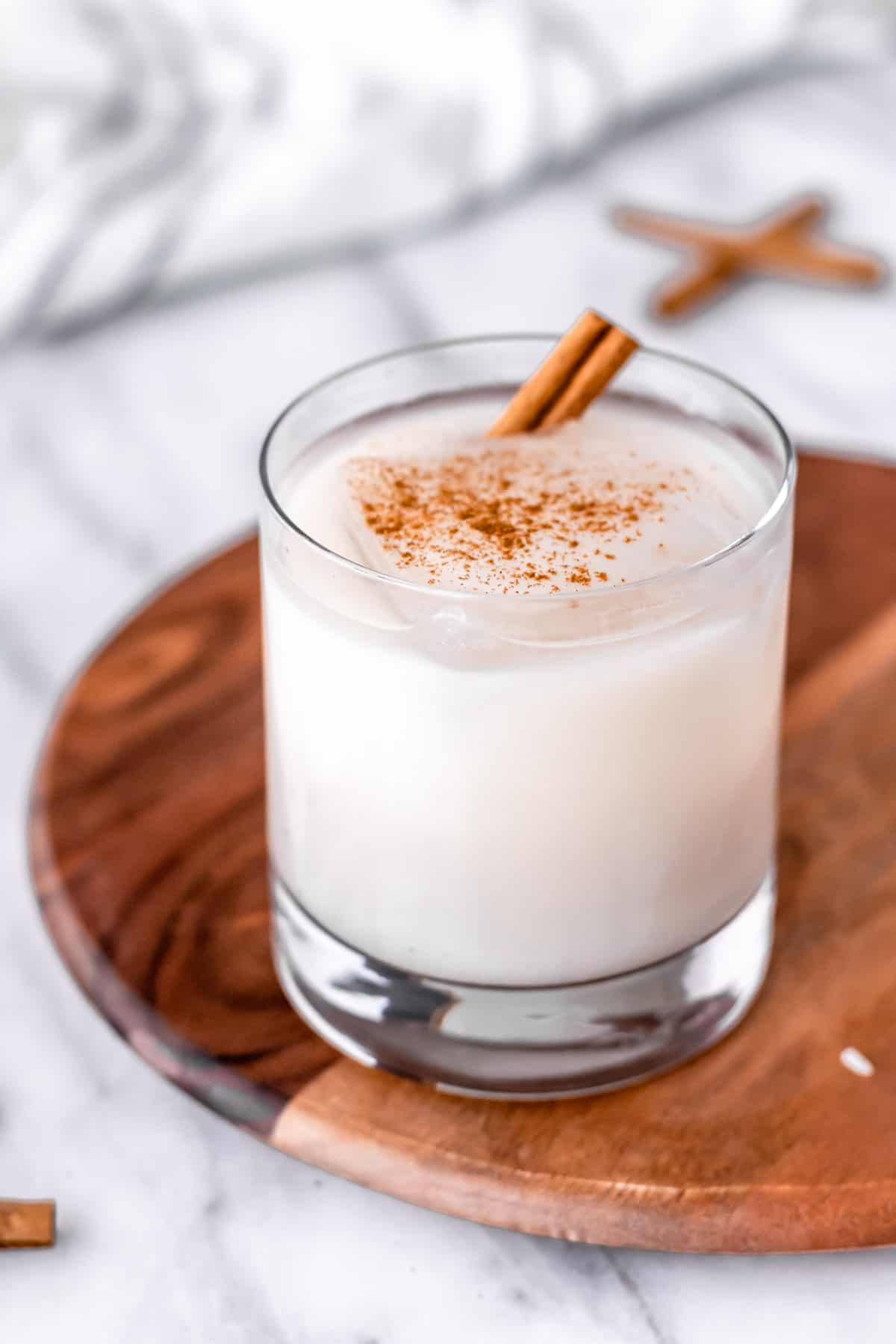 Serve chilled over ice. Garnish with a sprinkle of cinnamon, if desired.
Tips and Techniques
Use organic sugar or raw sugar, if vegan.
Strain through a cheesecloth for the best results. If you don't have cheesecloth, a fine mesh strainer can be used, but you may have to pass the liquid through several times.
Control the sweetness by gradually adding the sugar. You can also add more cinnamon, if desired.
Store horchata tightly covered in the refrigerator. Consume within 5-7 days.
FAQ's
What's In Horchata?
Horchata can be made in many different ways. The most common ingredients in Mexican horchata are rice, cinnamon and milk.
Is Horchata Healthy?
Horchata does contain sugar, though the sugar can be swapped out for a sugar-free alternative, which would also make the recipe lower in calories and keto friendly. A different sweetener could also be used, such as honey or maple syrup which some people consider to be a better option.
More Beverage Recipes
Love this Almond Milk Horchata recipe? Follow me on Pinterest, Instagram, and Facebook for more!
If you try this recipe, I would really appreciate it if you would please leave a comment and star rating. Thanks!