Turkey Sliders made on King's Hawaiian Rolls are loaded with juicy slices of turkey, cheese, and cranberry sauce. With a bunch of different variations that you can make, they are an easy, delicious way to use up leftover Thanksgiving turkey that you are sure to love.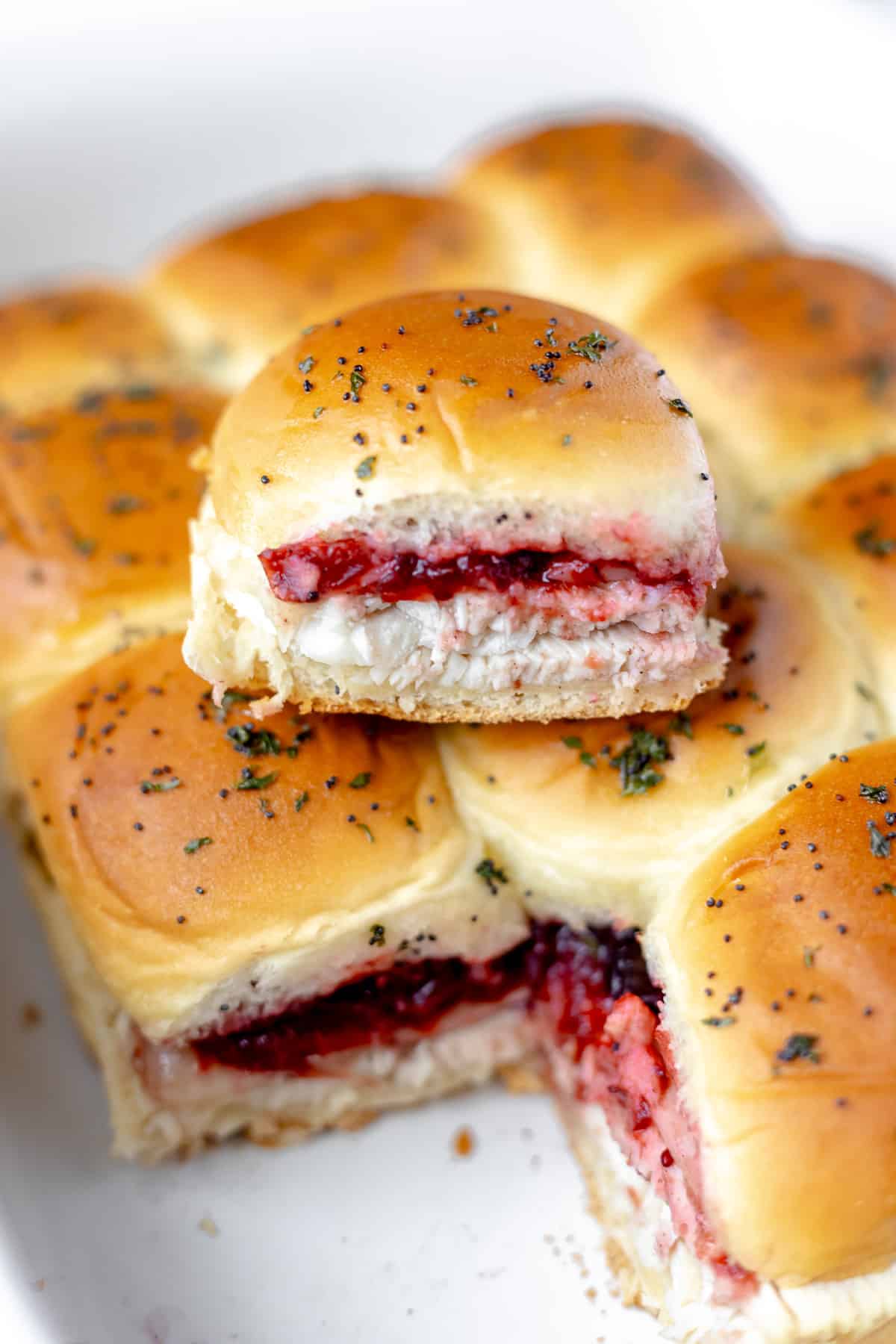 This post contains affiliate links. See our Disclosure Statement for more information.
We've been on a bit of a sliders kick around here lately. It all started with Meatball Sliders, then this summer was all about Pulled Pork Sliders.
This time around we're making Turkey Sliders – all on the very popular King's Hawaiian Rolls.
This recipe is fairly simple using slices of turkey, cheese, and cranberry sauce on rolls brushed with butter and herbs, but there are plenty of variations included, as well.
Why This Recipe Works
Turkey Sliders are a quick and easy family-friendly snack or meal. Using leftover turkey from Thanksgiving or a big family dinner works great and makes this recipe even simpler to prepare.
This recipe is very flavorful. Juicy turkey, melted cheese and sweet cranberry sauce meld perfectly on sweet Hawaiian rolls brushed with butter and herbs.
This sliders recipe is versatile. This recipe as written is just the tip of the iceberg! There are an endless amount of swaps or additions you can add or take away to make this recipe your own. We share some of our suggestions further below.
Step-By-Step Instructions
Ingredients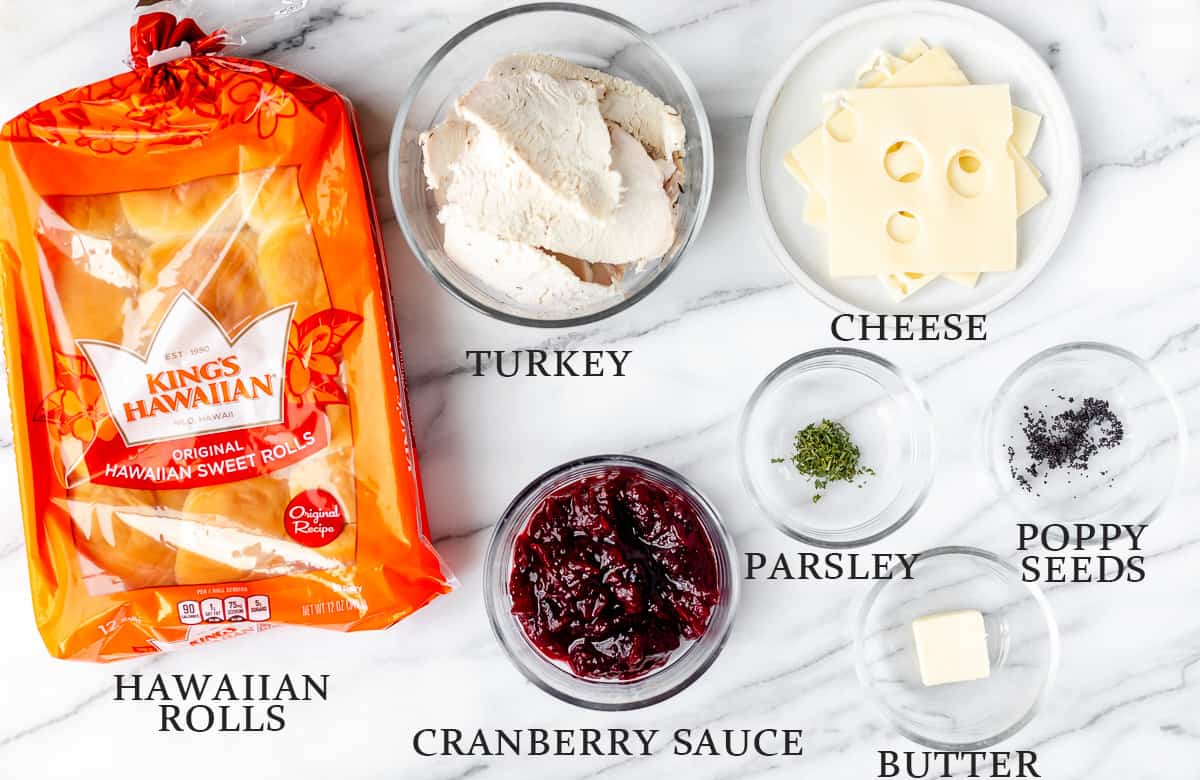 12 King's Hawaiian Rolls: or slider rolls of your choice.
1 pound turkey: you can use roasted turkey or deli turkey. Leftover turkey will give you the best flavor.
4 ounces Swiss cheese: you can swap out the Swiss cheese for another variety, if preferred.
1/2 cup cranberry sauce: store bought or homemade.
1 tablespoon butter
1/4 teaspoon dried parsley
1/4 teaspoon poppy seeds
The full recipe and instructions can be found in the recipe card at the bottom of this post.
Prep!
Preheat your oven to 350°F.
Slice the King's Hawaiian Rolls in half horizontally and place the top half aside. Place the bottom half into a large casserole dish.
Create!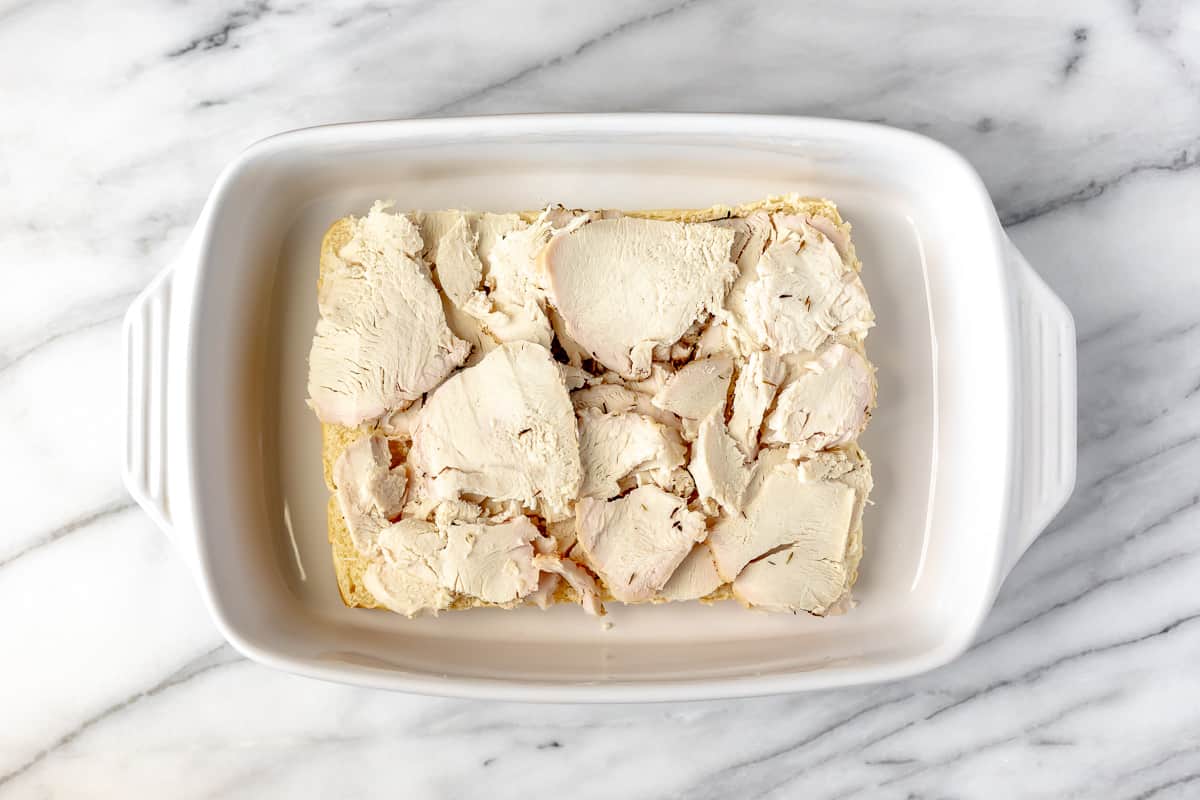 Layer the turkey onto the rolls in the casserole dish.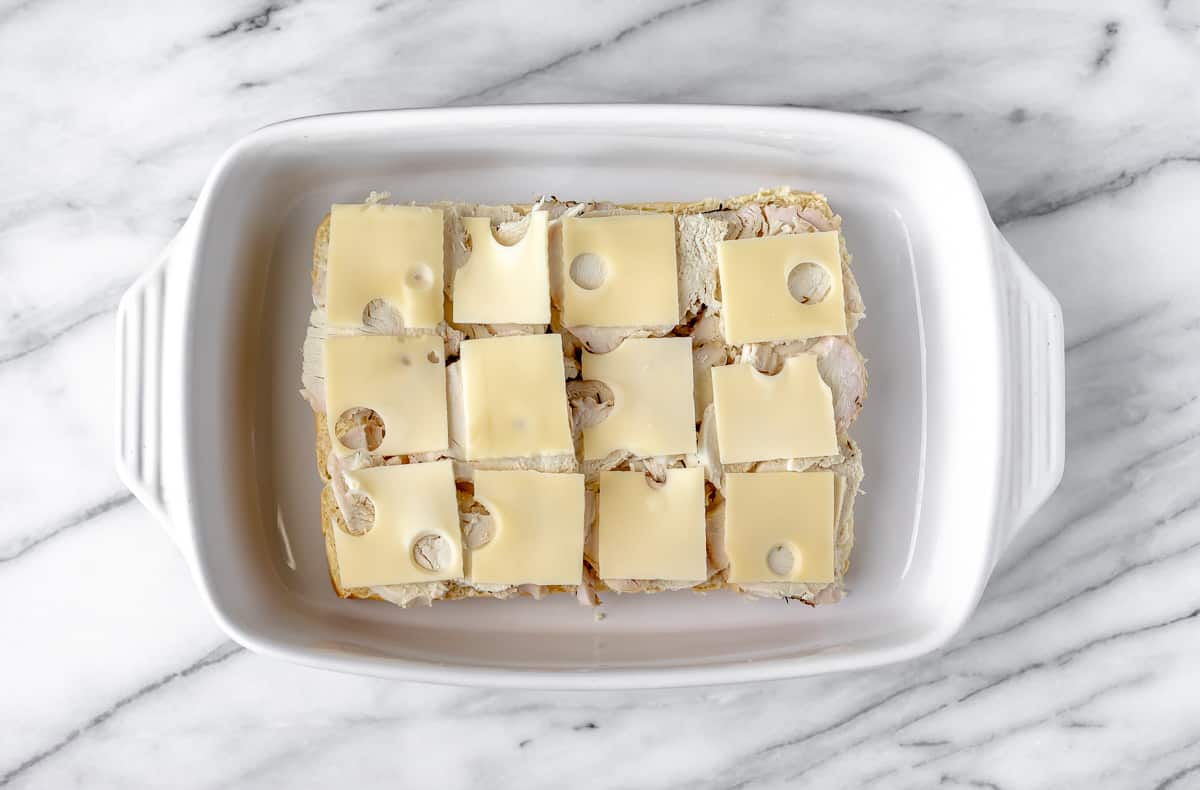 Top with slices of Swiss cheese.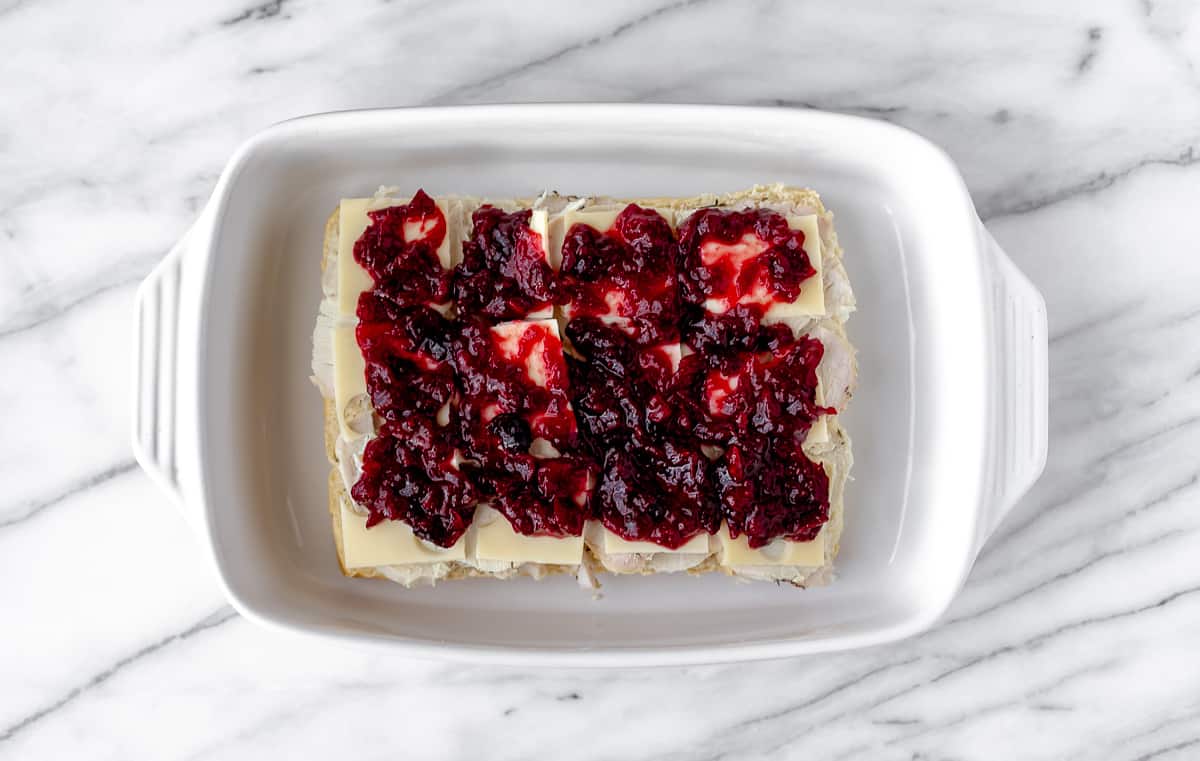 Dollop the cranberry sauce onto the cheese and spread out some.
Replace the tops of the rolls.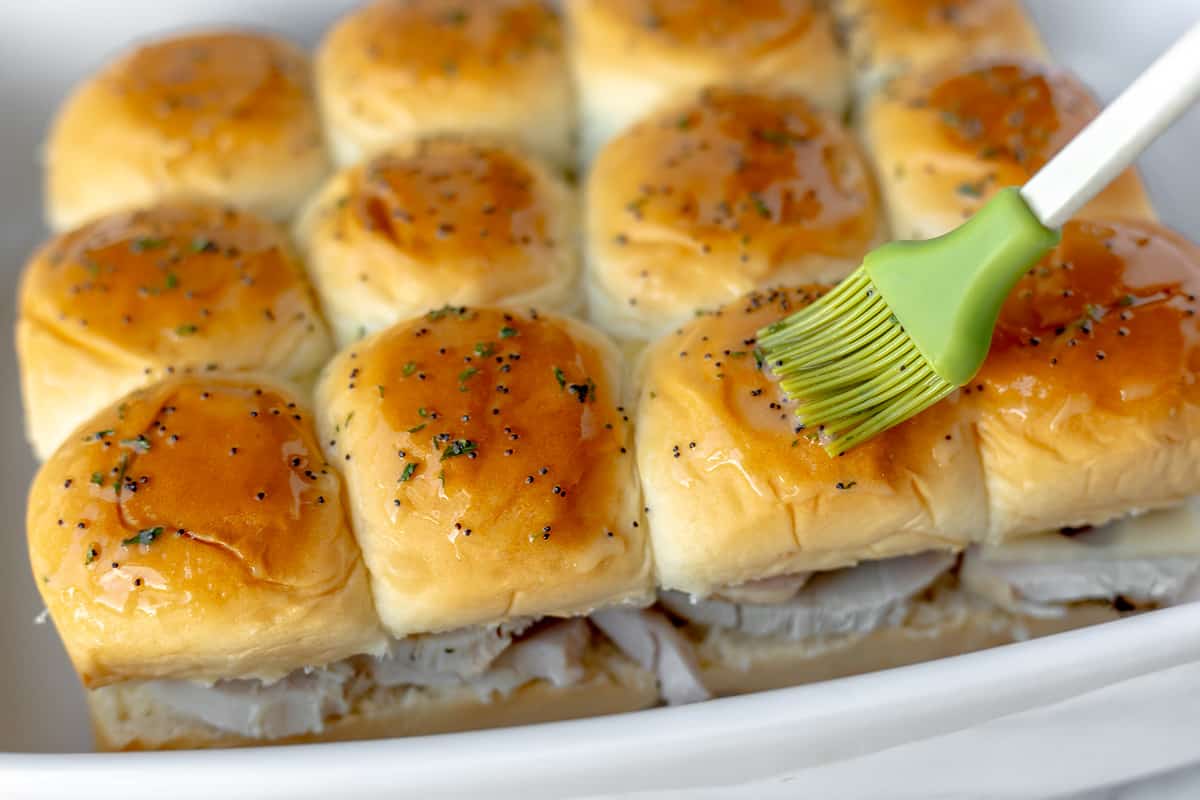 Melt the butter and mix in the parsley and poppy seeds.
Drizzle or brush the tops of the rolls with the butter mixture.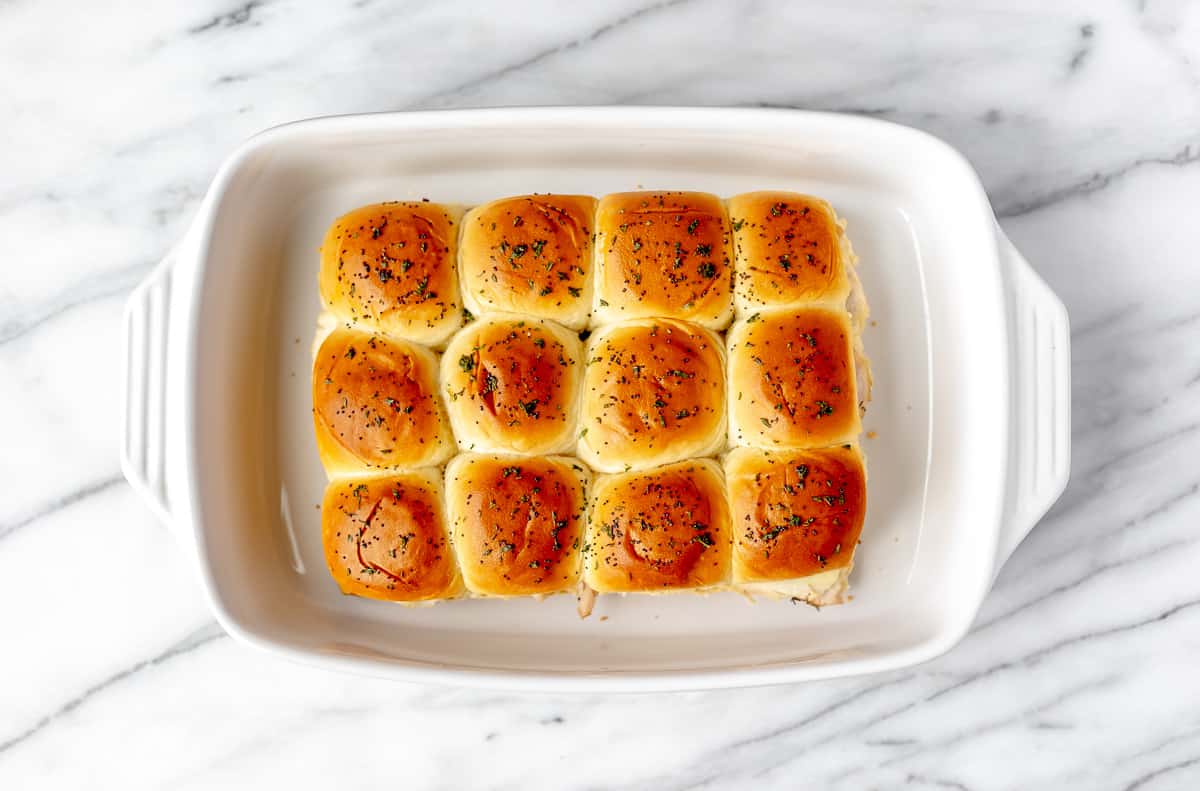 Cover the casserole with aluminum foil and bake for 10 minutes.
Remove the foil and bake an additional 10 minutes, or until the cheese is melted and the sliders are hot throughout.
Present!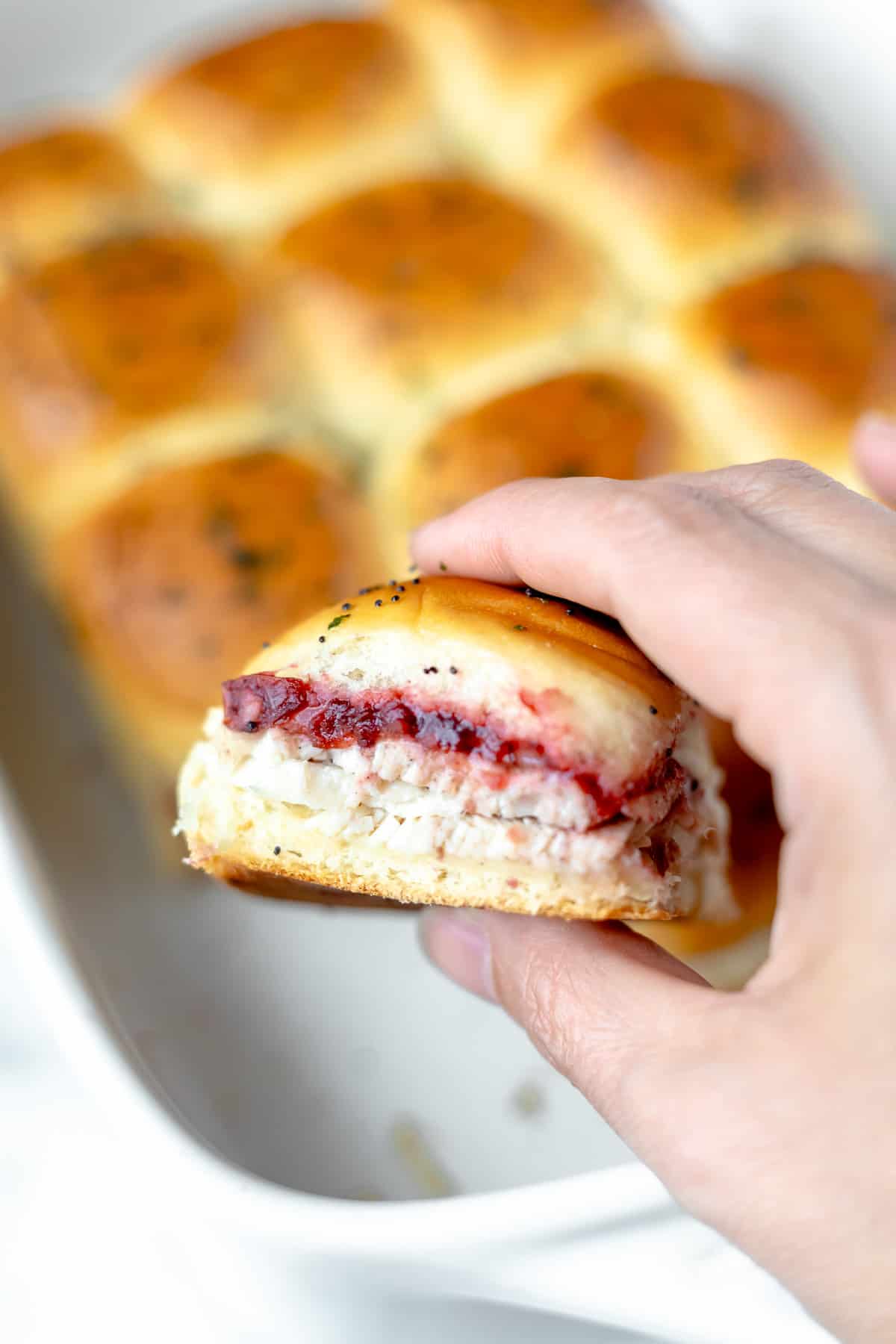 Slice and serve warm.
Variations
The "Bobbie": The Bobbie is an original sandwich started by Capriotti's Sandwich Shop in my home state of Delaware! It's made with Thanksgiving leftovers of turkey, stuffing, cranberry sauce, and mayonnaise.
Club: make club sandwich style sliders using turkey, bacon, and mayonnaise. You can add lettuce and tomato, if desired, after baking.
Spice It Up: add spicy mustard or mayonnaise, hot peppers or pepper relish, and/or pepper jack cheese.
Sauce It Up: swap out the cranberry sauce for gravy, mustard, mayonnaise, or aioli.
Tips and Techniques
Using homemade turkey will give you the best flavor. Deli turkey can be used in a pinch, or if preferred.
Store leftovers tightly covered in the refrigerator. Consume within 3-4 days.
FAQ's
How Do You Reheat Sliders?
Reheating sliders in the oven will give you the best results. Heat oven to 350°F and cook sliders until warmed through. They need to reach an internal temperature of 165°F.
Sliders can also be reheated in the microwave, but the bread will be much softer.
More Sandwich Recipes
Love this Turkey Sliders recipe? Follow me on Pinterest, Instagram, and Facebook for more!
If you try this recipe, I would really appreciate it if you would please leave a comment and star rating. Thanks!