Mini Peanut Butter Pies are sinfully rich. They have a peanut butter cheesecake filling on top of a chocolatey crust that is just downright delicious. This recipe is surprisingly easy to make, but will make you feel like you are indulging in the most luxurious dessert.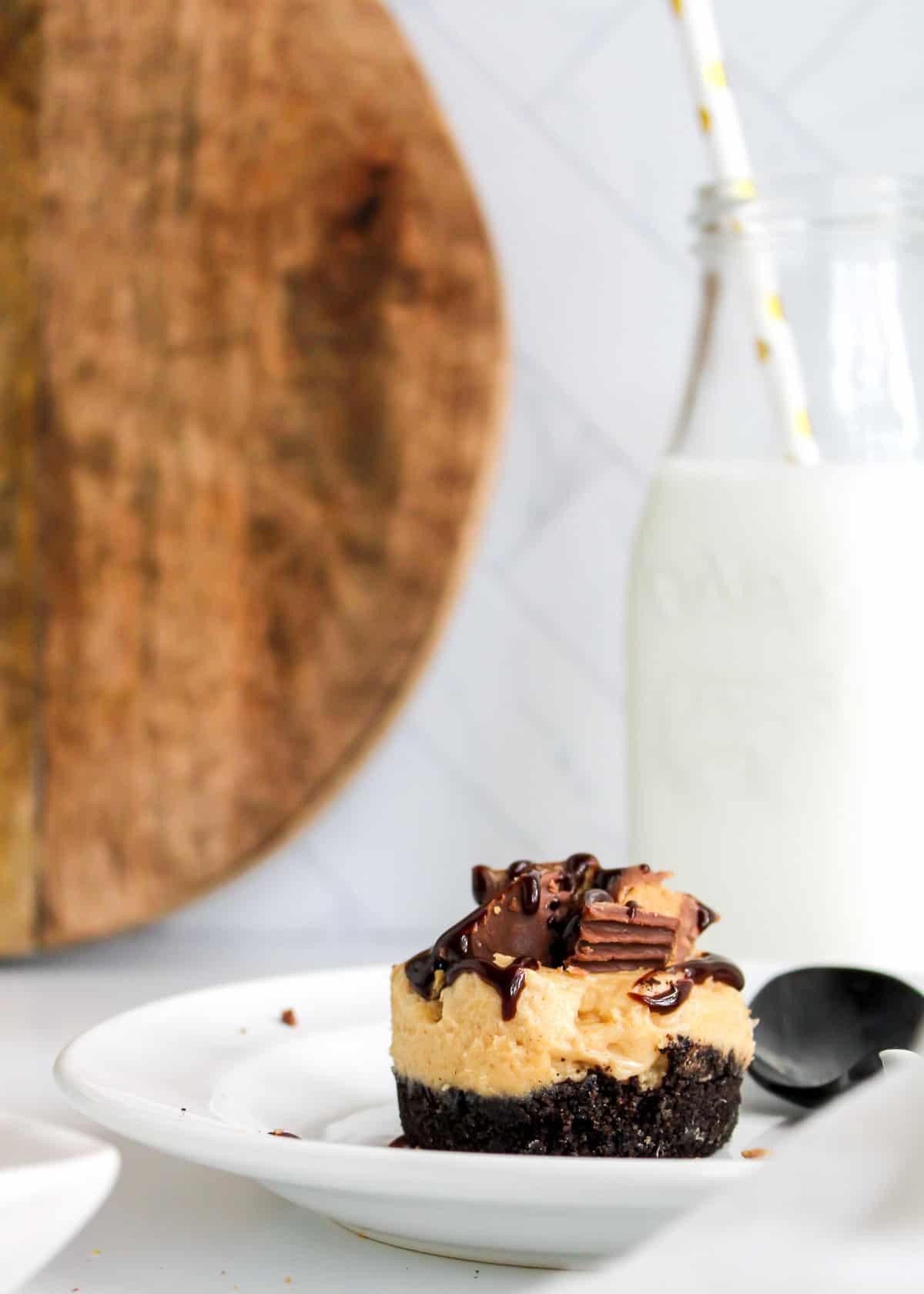 This post contains affiliate links. See our Disclosure Statement for more information.
These tasty Mini Peanut Butter Pies are perfectly baked in individual portions.
They are so rich and creamy that every bite is a heavenly treat.
They look gourmet, but the decadent crust only takes 10 minutes to bake and the filling is no-bake making it an effortless recipe.
If you love chocolate and peanut butter together, then you'll really enjoy this miniature take on a classic recipe.
If you really enjoy mini desserts, then check out Mini Chocolate Cream pies and Mini Pecan Pies. They are also really cute and super tasty.
Why This Recipe Works
This recipe is really easy to prepare. It's so easy that kids can help make them!
Chocolate and peanut butter is everyone's favorite flavor combination, and this classic recipe shows it off perfectly. The crust is made with Oreo crumbs to give it even more of the sweet chocolate and peanut butter flavor that you enjoy.
Since this recipe makes individual portions, it's perfect for entertaining, parties, and holidays.
Step-By-Step Instructions
Ingredients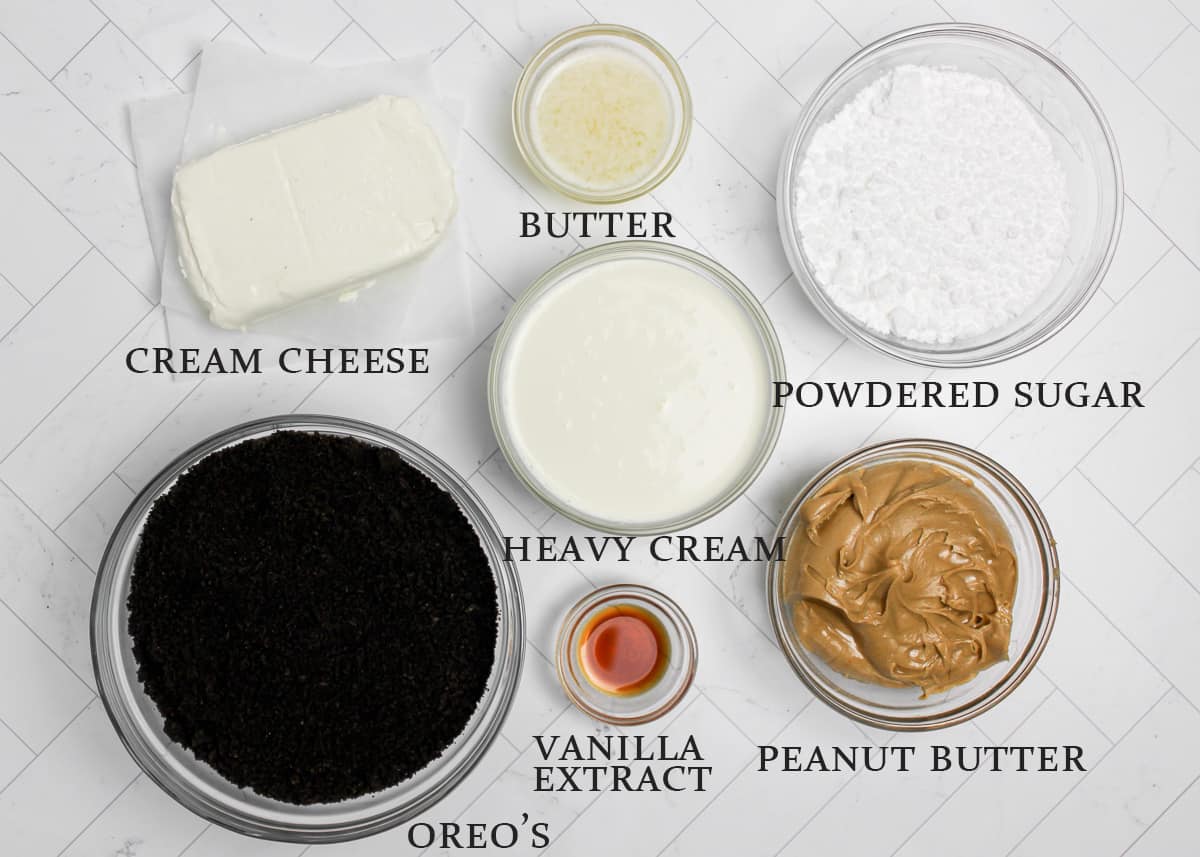 Chocolate Crust
Peanut Butter Filling
8 ounces cream cheese (softened)
1 cup creamy peanut butter
1 cup powdered sugar
1 teaspoon vanilla extract
1 cup heavy whipping cream
The entire recipe and instructions can also be found in the recipe card at the bottom of this post. You can also print the recipe from the card, if needed.
Prep!
Set the cream cheese out about an hour before you begin to allow it time to come to room temperature and soften.
Preheat your oven to 350°F.
Create!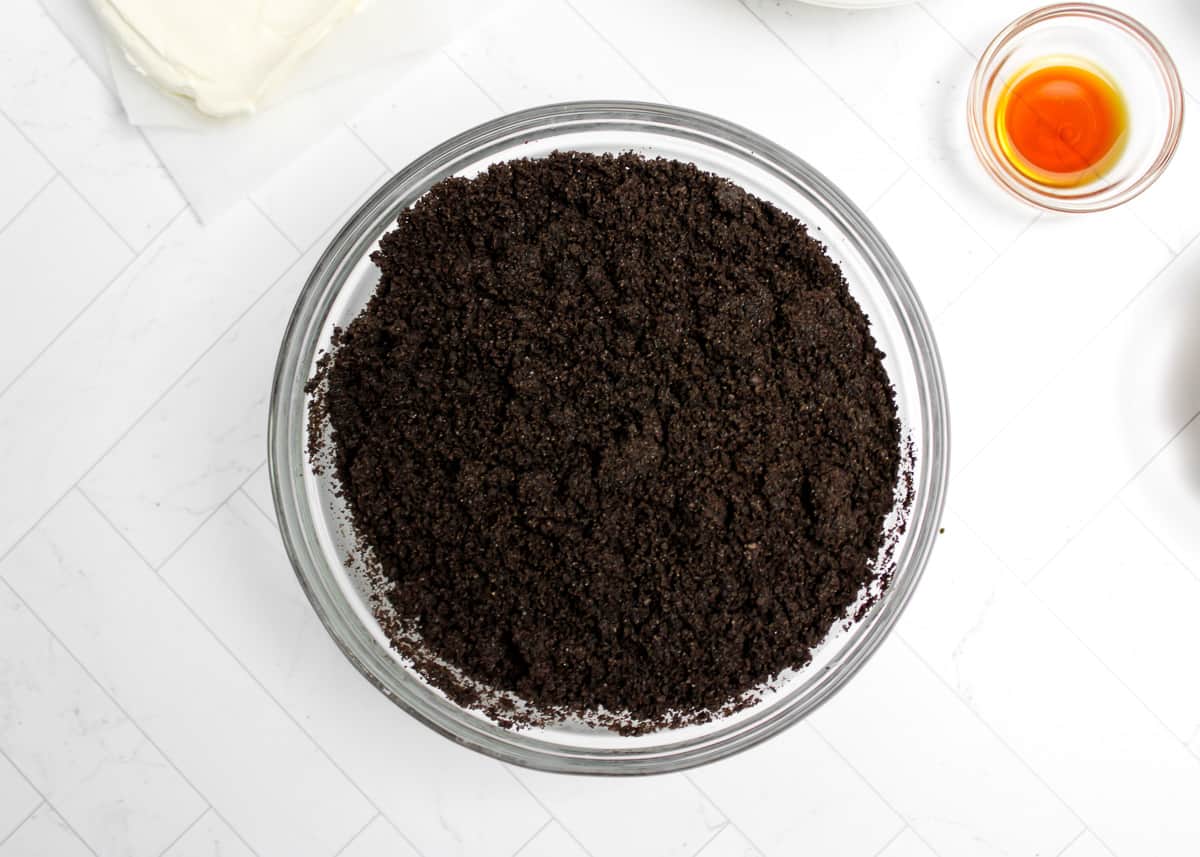 Combine the Oreo cookie crumbs and butter, mix well.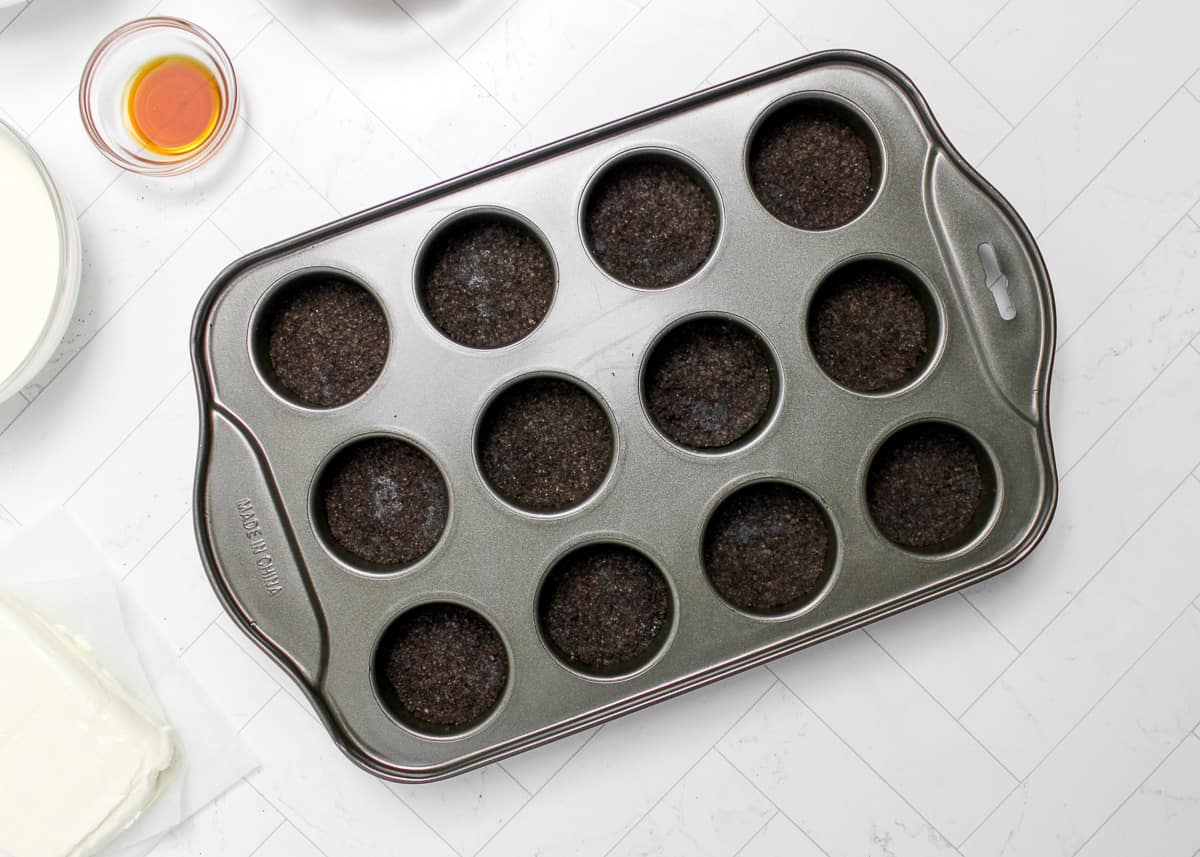 Press into the bottom of a mini cheesecake pan or a muffin pan (use paper liners if using a muffin pan.).
Bake for 10 minutes.
While the crusts are baking, prepare the filling.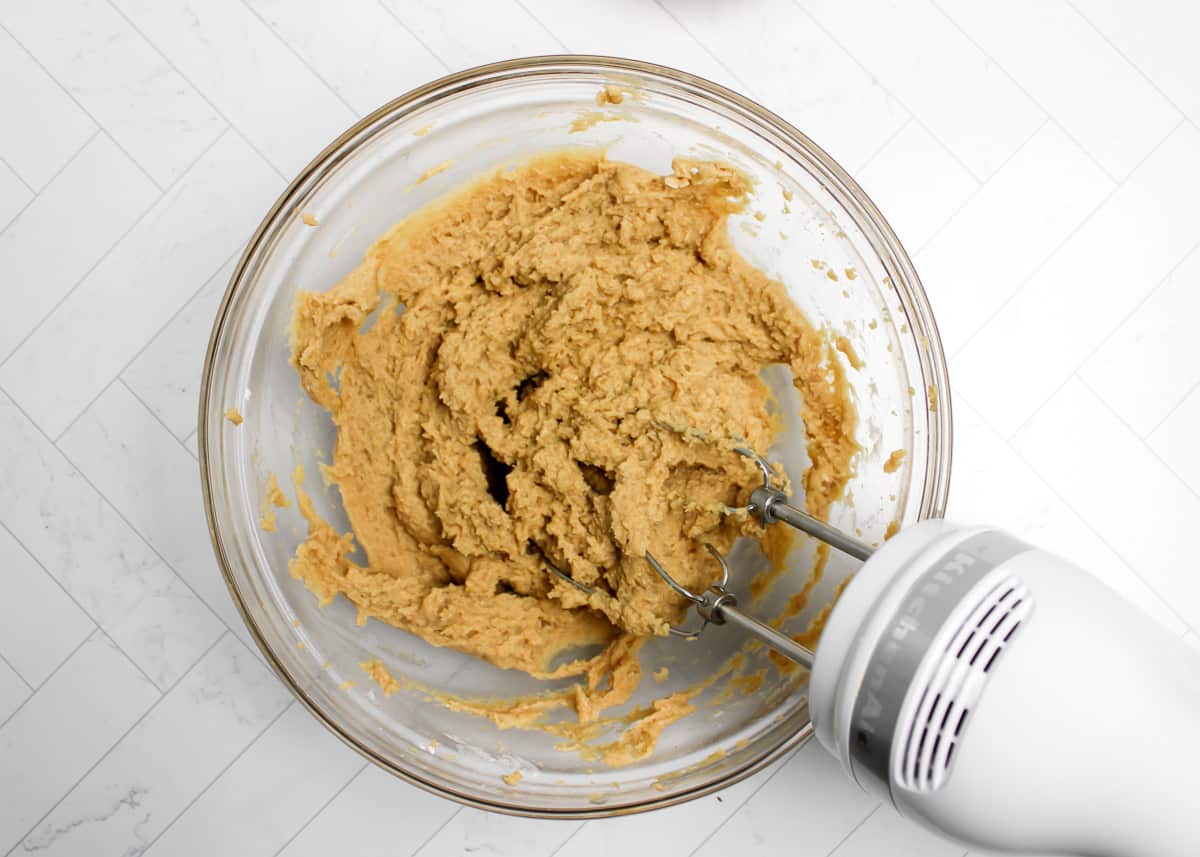 In a medium mixing bowl, beat together the cream cheese and peanut butter until smooth. Slowly mix in the powdered sugar and vanilla extract. Set aside.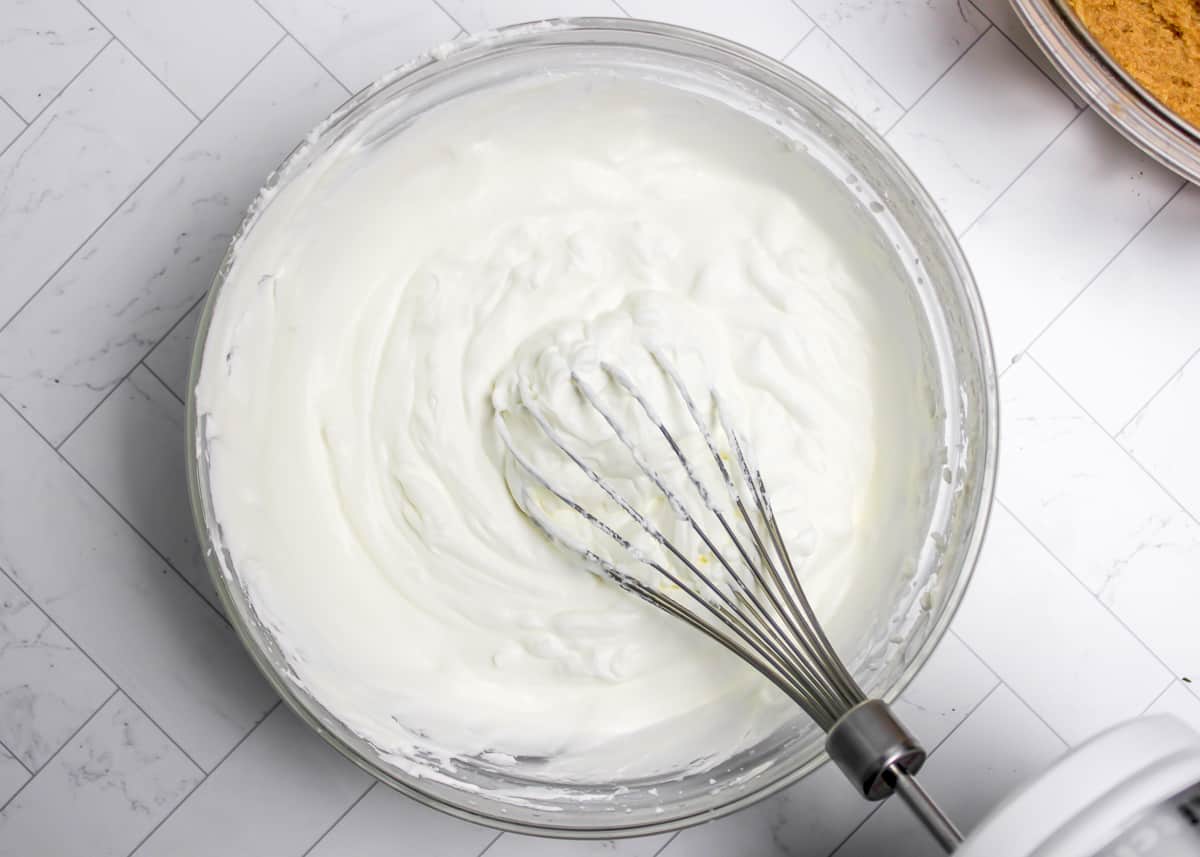 In a small mixing bowl, whip heavy cream just until stiff peaks form. Do not over whip.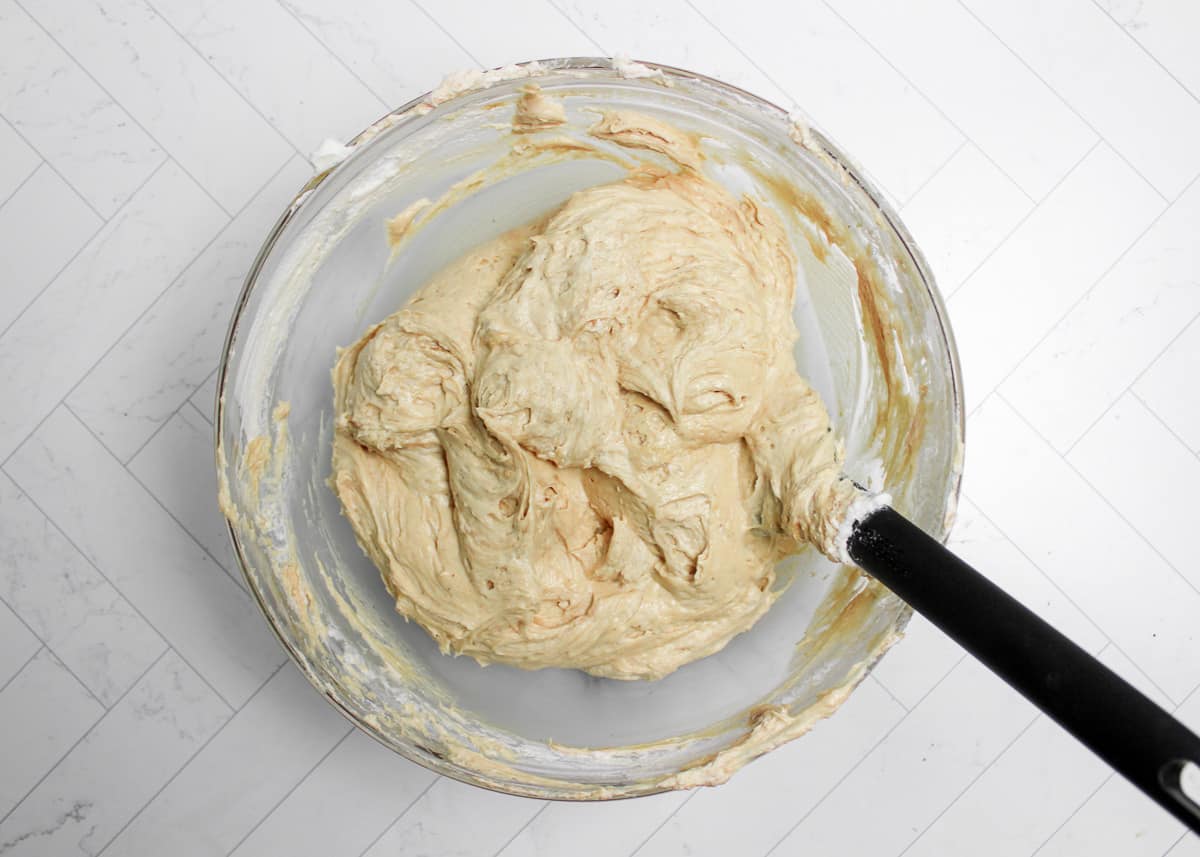 Fold together peanut butter mixture and heavy whipping cream until just incorporated.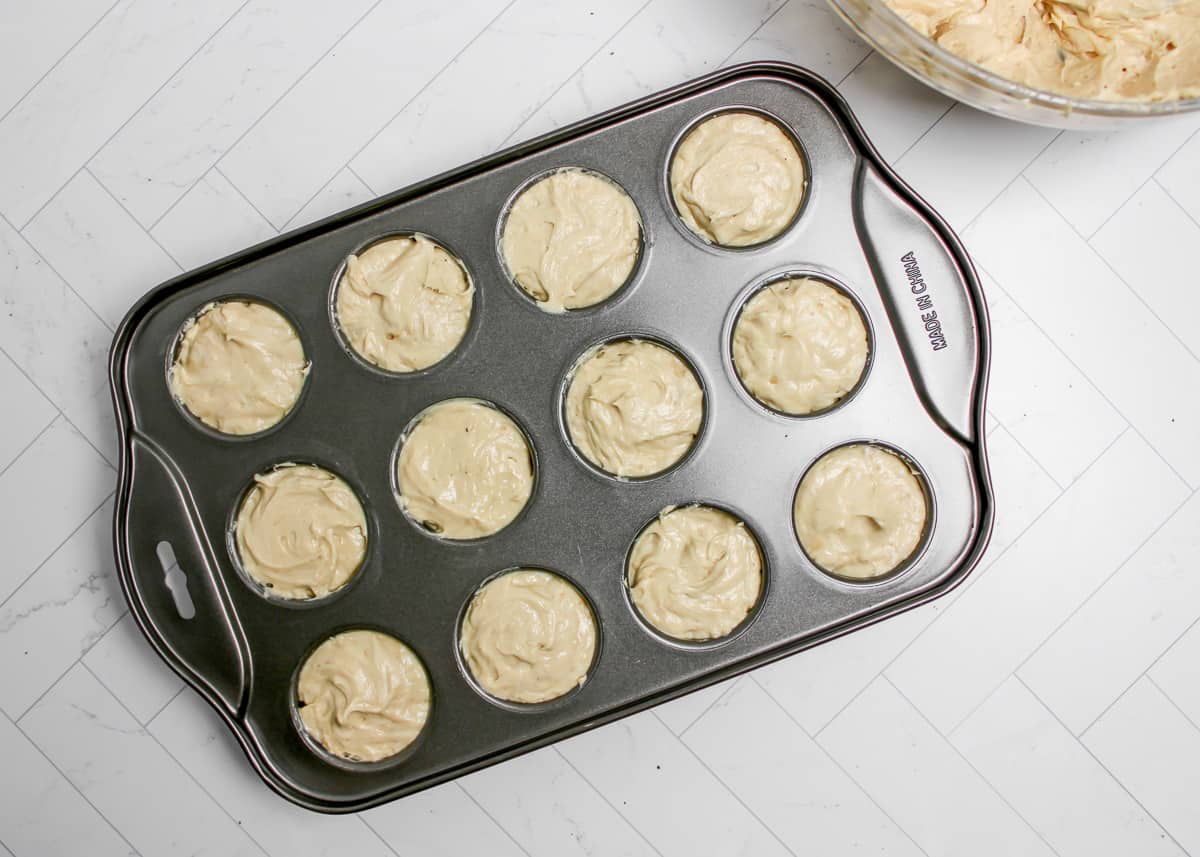 Spoon peanut butter mixture onto the Oreo cookie crust, filling each cup all the way.
Chill in the refrigerator for at least 6 hours or freeze for 3 hours.
Present!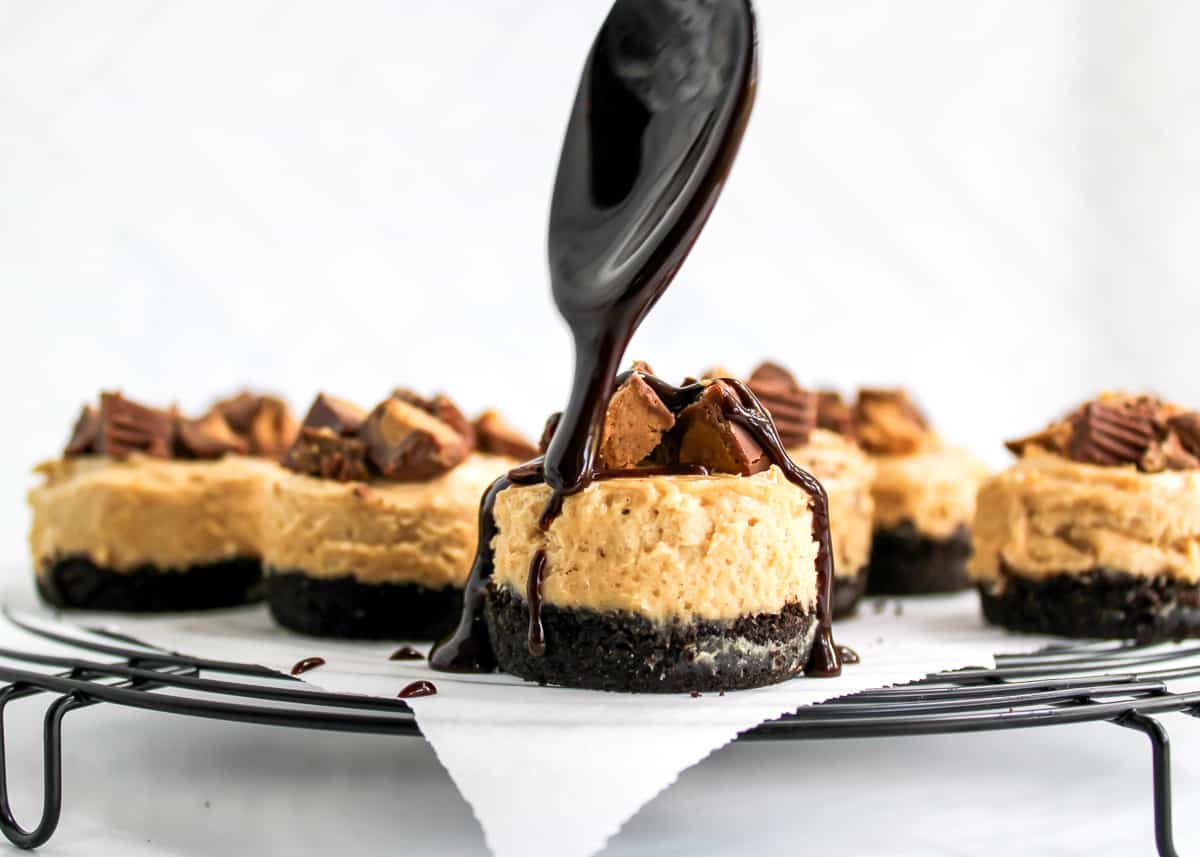 Garnish with chopped Reese's Peanut Butter Cups, chocolate syrup, melted peanut butter and/or whipped cream.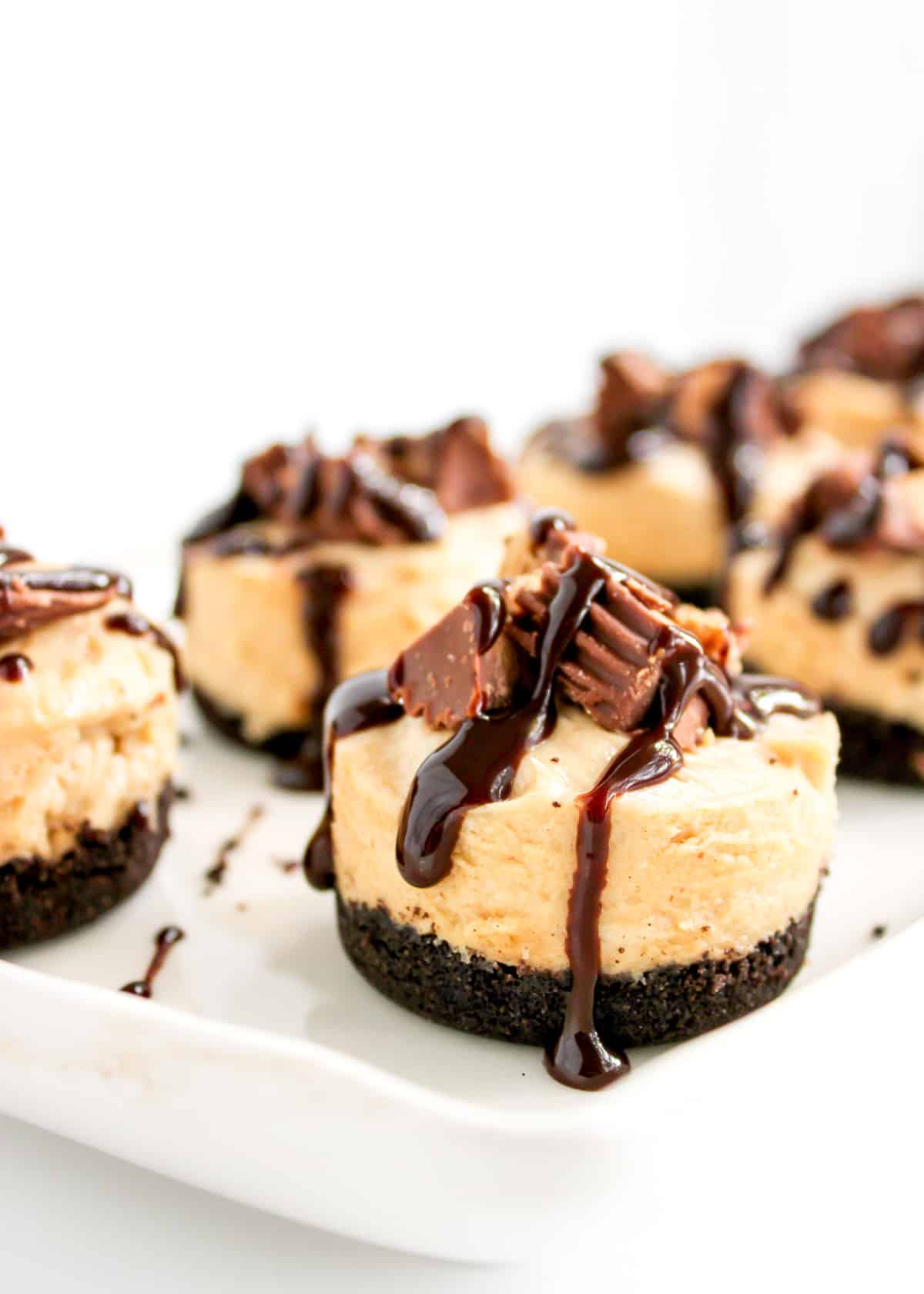 Serve chilled.
Tips and Techniques
If using a muffin tin, line each one with a paper or foil liner so that you can easily remove the mini pies.
You can also use the filling portion of this recipe in a pre-made pie crust for an entirely no-bake peanut butter pie.
Store leftovers in an airtight container in the refrigerator. Consume within 3 days.
FAQ's
Can You Freeze Peanut Butter Pie?
Yes. Peanut butter pie can be kept frozen for up to 3 months. Allow the pie to thaw in the refrigerator prior to serving.
More Peanut Butter Dessert Recipes
Love this Mini Peanut Butter Pies recipe? Follow me on Pinterest, Instagram, and Facebook for more!
If you try this recipe, I would really appreciate it if you would please leave a comment and star rating. Thanks!