Riced cauliflower, also known as cauliflower rice, has become increasingly popular the last several years. This tutorial on how to rice cauliflower walks you through 2 easy methods to help you make your own cauliflower rice.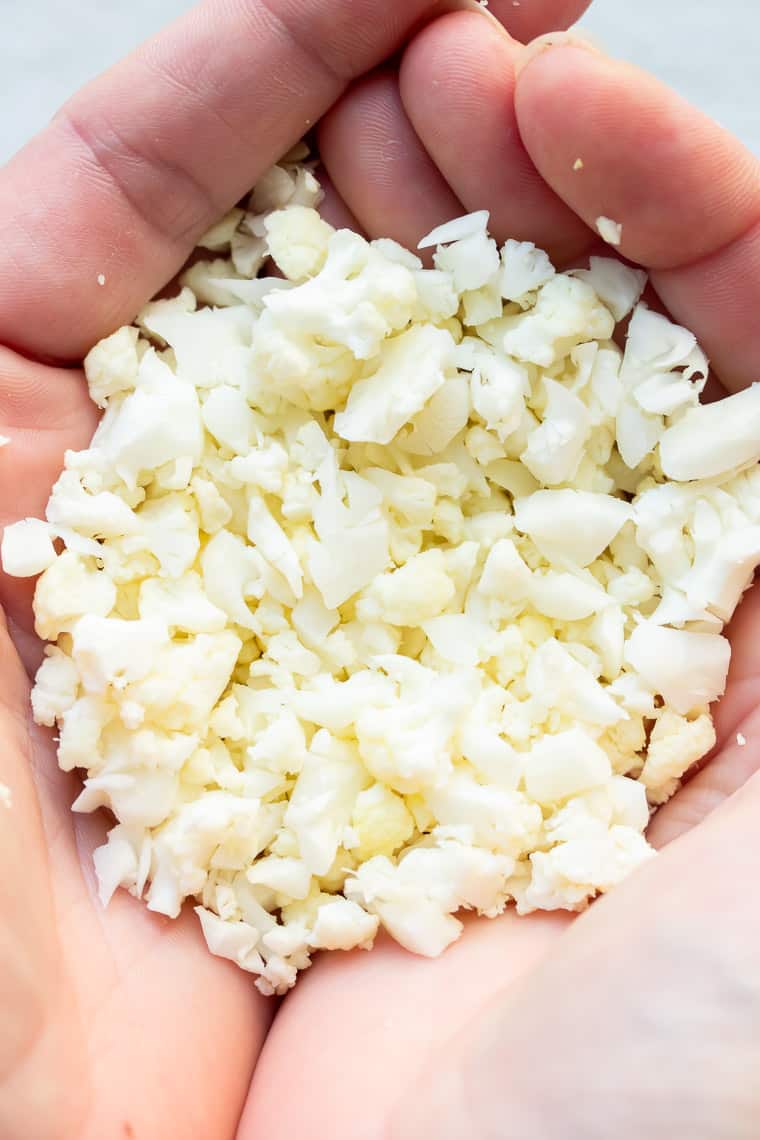 This post contains affiliate links. See our Disclosure Statement for more information.
With low carb diets, like Atkins and Keto, becoming more popular, the use of cauliflower "rice" has also increased quite a bit. Cauliflower is one of several low carb vegetables, and easily the most versatile.
In this tutorial, we are going to focus solely on how to make cauliflower rice. The cauliflower rice can then be prepared on it's own, or in a variety of recipes like Cheesy Broccoli Cauliflower Rice, Cheesy Buffalo Chicken Cauliflower Casserole, and Lemon Chicken Soup with Cauliflower Rice.
Cauliflower rice is often prepared as a side dish, used as a rice substitute in recipes like casseroles and soups, or as a base to be topped with meats and/or other vegetables, like stir fry, for example
But, just how do you rice the cauliflower?  It's actually quite easy to rice cauliflower. We are going to go over 2 methods – manual and electric.
How To Rice Cauliflower
How to Make Cauliflower Rice by Hand
Ricing cauliflower by hand is the most cumbersome method. However, if you don't have a food processor, ricing it manually can be done.
While you can use a cutting board and knife, this method most definitely takes the longest. It's also a bit more challenging to cut the pieces evenly.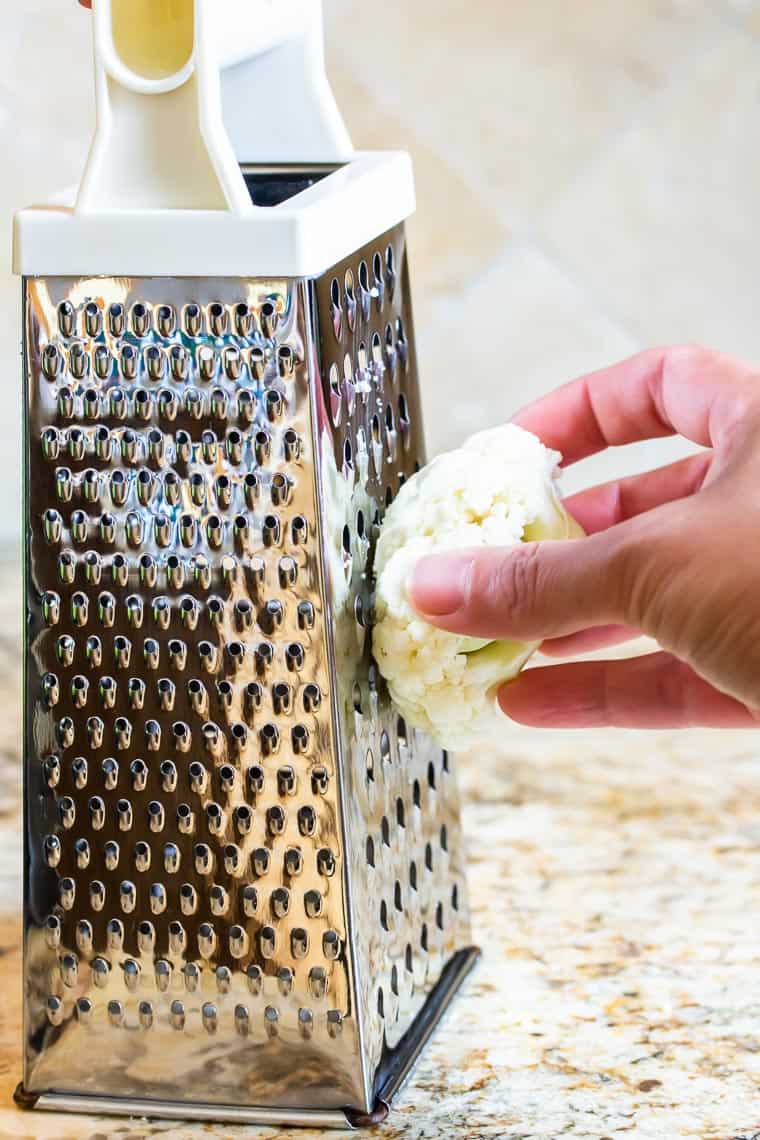 Your best bet is to use a grater like you would typically use for cheese. The larger holes tend to work best.
Simply cut the head of cauliflower into florets and grate each one being careful not to get your fingers too close as you work.
Once riced, prepare according to the directions in the recipe you are making.
How to Make Cauliflower Rice in a Food Processor
Using a food processor is the quickest and easiest way to rice cauliflower.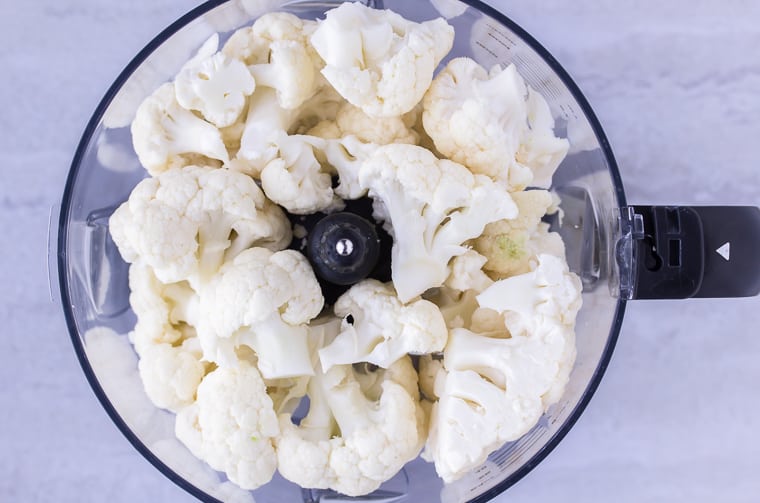 You just need to cut the head of cauliflower into florets and place them into the bowl of a food processor fitted with a blade.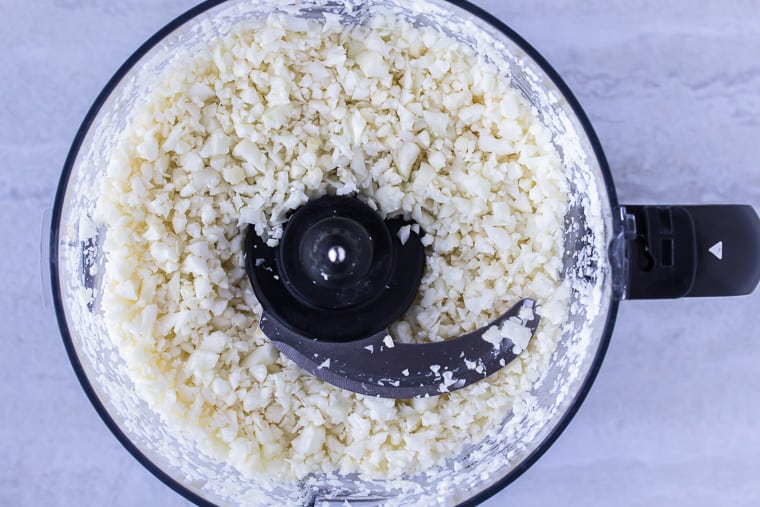 Pulse 4-5 times, then check the consistency. You can pulse a few more times if a finer rice is needed.
Tip: you can use a blender instead, but you may need to work with less at a time to get it to rice evenly.
Prepare the cauliflower rice according to the directions in your recipe.
Can you Buy Cauliflower Rice?
Due to increase in popularity, you can now buy cauliflower rice. While fresh is best, sometimes a little kitchen hack is needed.
Buying already riced cauliflower can save you time, although it will likely cost more.
The best option is to buy riced cauliflower from the produce section of your local grocery store.
The biggest drawbacks is that the packaging is often less than what you would get by ricing your own, yet costs more.
You may also find that its not as fresh, there are bits of the green leaves mixed in, and the pieces may not be riced to the ideal size.
Another option is to buy frozen riced cauliflower.
Again, the package size may not be equivalent to ricing it yourself when you factor in the cost.
You may find that you need to cook frozen cauliflower rice longer as well.
Cauliflower tends to hold a lot of moisture as it is, and therefore frozen cauliflower may have even more to cook off.
Neither is a bad option and you can swap either into a recipe pretty easily for the most part
Health Benefits of Cauliflower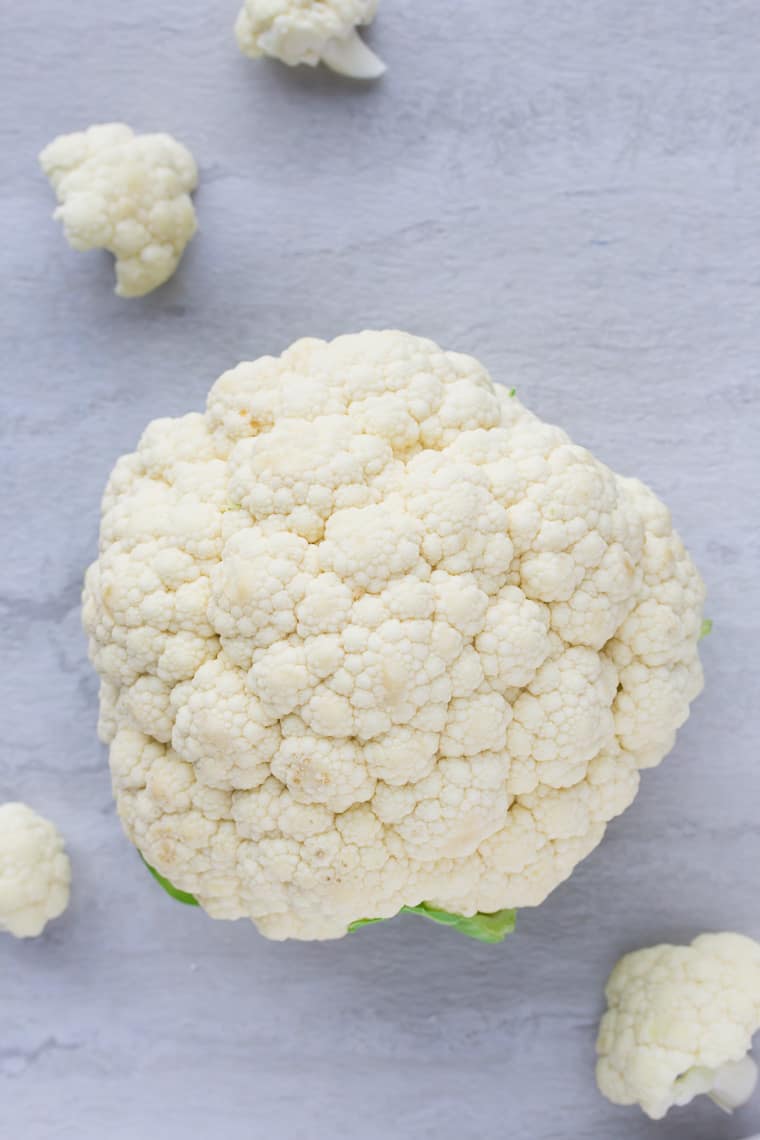 It's becoming more well known that cauliflower is a low carb vegetable and a great stand in for more carb dense foods like potatoes, rice, and bread. But, cauliflower is also loaded with healthy benefits.
Some of the health benefits of cauliflower include:
High in fiber: high fiber foods help with digestion, can lower the risk of heart disease, and can aid in weight loss.
Low in calories: one cup of chopped raw cauliflower has just 27 calories.
Low in net carbohydrates: one cup of raw chopped cauliflower has just 3 net carbohydrates. This decreases some when cooked.
Contains antioxidants: cauliflower contains a variety of antioxidants that may lower the risk for some types of cancer.
To learn more about all of the healthy benefits of cauliflower, check out this article from WebMD.
Recipes that Use Cauliflower Rice to Try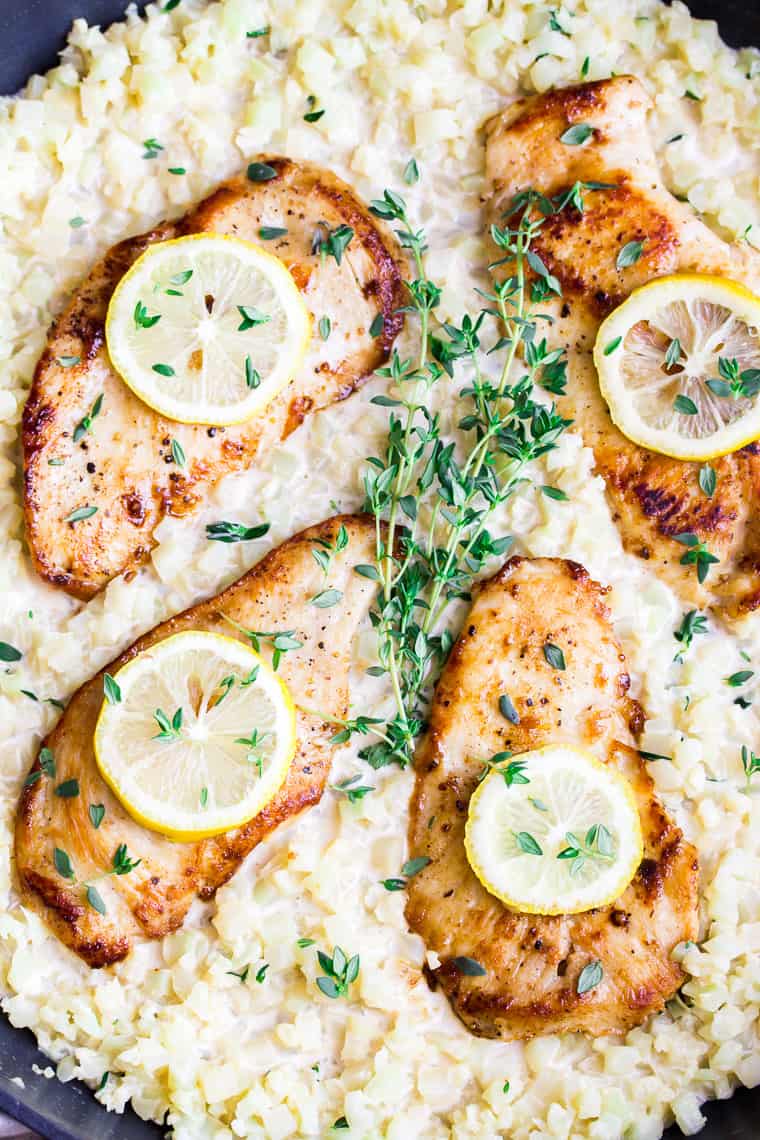 In addition to the recipes listed at the beginning of this article, here are some more delicious meals that incorporate cauliflower rice:
If you've found this article on How to Rice Cauliflower helpful, please follow me on Pinterest, Instagram, and Facebook for more helpful tips and delicious recipes.