Learn the secret to making the perfect Ham and Cheese omelet. This fancy egg recipe is loaded with savory cheese and diced ham and easier to make than you may think!
This post contains affiliate links. See our Disclosure Statement for more information.
A ham and cheese omelet is fluffy, rich, and cheesy. It's the perfect entree for breakfast, brunch, or anytime. Since it's high in protein and filling, you can even make it for dinner.
The combination of ham, eggs, and cheese is pure perfection! It's the same combination I used to make a Ham and Cheese Frittata (which is another very popular egg recipe).
Don't be intimidated by the idea of making an omelet. I'll walk you step-by-step through the easiest way to make your own homemade omelets, no problem!
Why This Recipe Works
Even though it intimidates people at first, this egg breakfast recipe is so easy that it's perfect for a quick breakfast, brunch, or dinner.
It's a classic recipe that's versatile too. You can use any type of meat or cheese and add veggies, like spinach, peppers, onion or mushrooms for example.
It's low carb and gluten free, so it's the perfect dish to make for family or friends that have dietary restrictions.
Step-By-Step Instructions
Ingredients
2 eggs
1/4 teaspoon salt
1/4 teaspoon pepper
1/4 teaspoon dried parsley
1 1/2 tablespoons butter (divided)
2 ounces ham (diced)
2 ounces cheddar cheese (shredded): Swiss, Gruyere, or mozzarella cheese also work well in this recipe.
The entire recipe and instructions can also be found in the recipe card at the bottom of this post. You can also print the recipe from the card, if needed.
Prep!
Dice the ham and shred the cheese.
Chef's Tip: it is recommended to shred the cheese from a block rather than using pre-shredded cheese that contains starches and may become grainy when melted.
Create!
Whisk together the eggs, salt, pepper, and dried parsley until frothy. Set aside.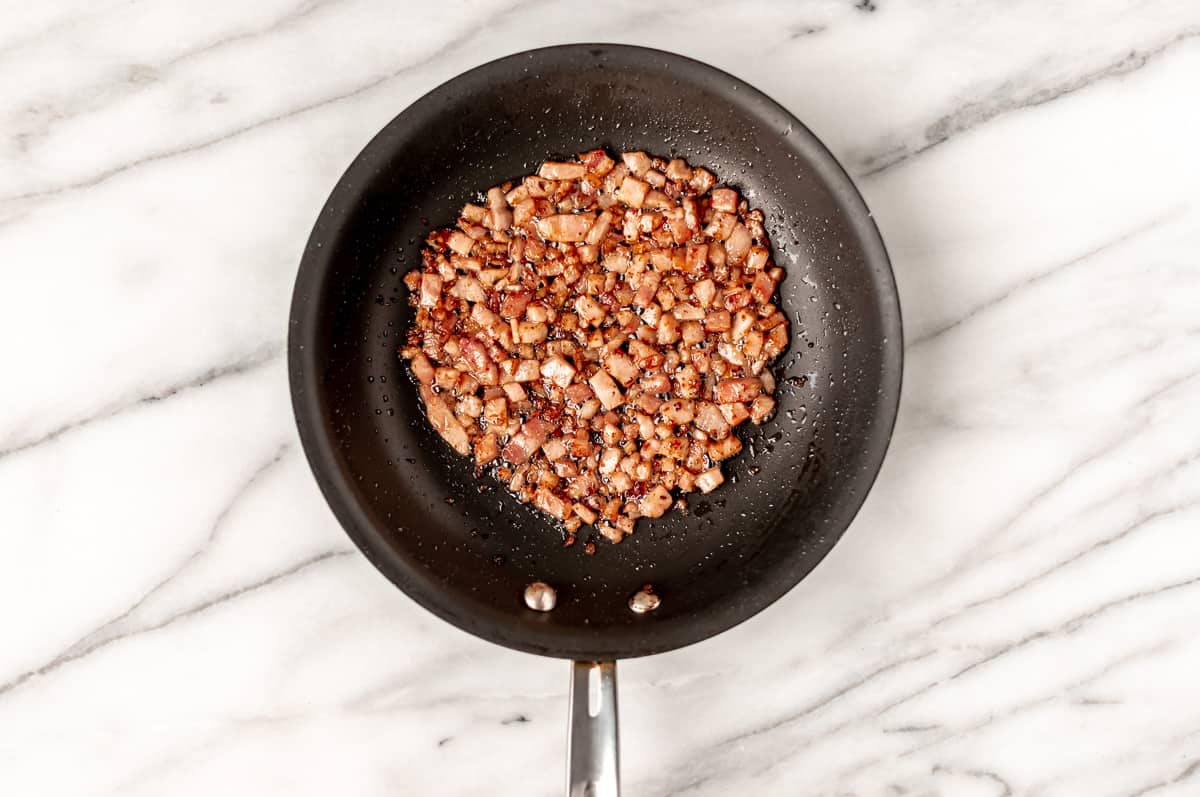 Heat a small skillet over medium. Add about 1/2 tablespoon butter. Once the butter is melted, add the ham.
Cook, stirring often, until warmed through and starting to brown around the edges, about 3 to 4 minutes. Keep warm.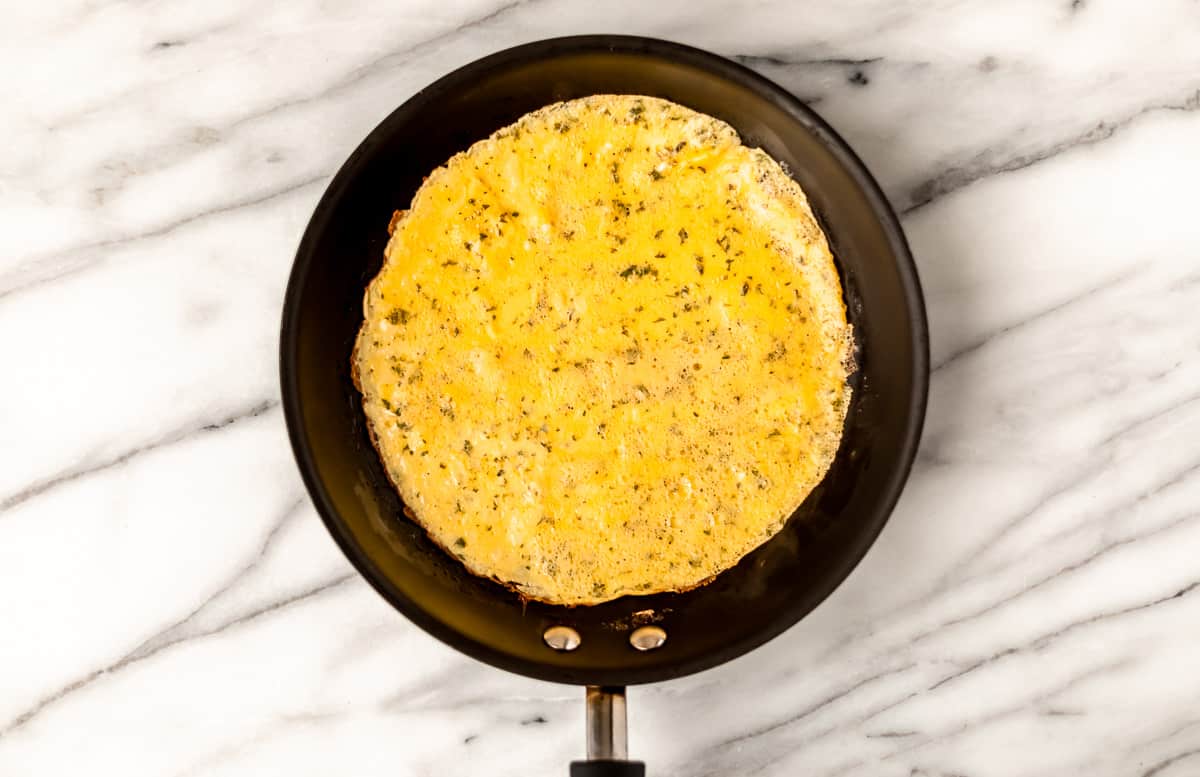 Add the remaining butter to a 8-inch non-stick skillet over medium heat. Swirl to ensure that the melted butter coats the entire bottom of the pan.
Pour the egg mixture into the skillet and ensure it covers the bottom of the pan. As the eggs start to set, if there is quite a bit of uncooked egg on top, you can lift the edge of the omelet and tilt the pan to allow it to run off the top and around the edges.
Cover with a lid and cook until the eggs are just about set, about 2 minutes.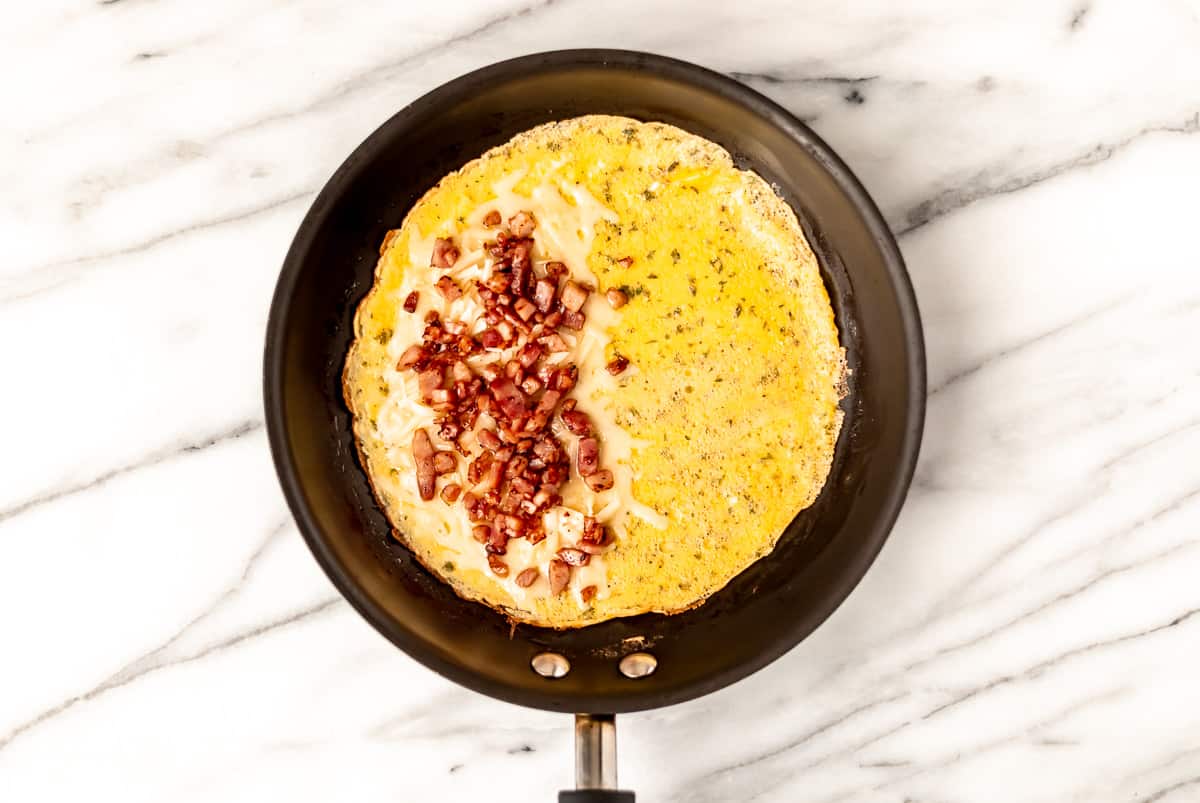 Reserve about 1 tablespoon of ham and cheese, then place the remaining cheese onto one half of the egg and top with ham.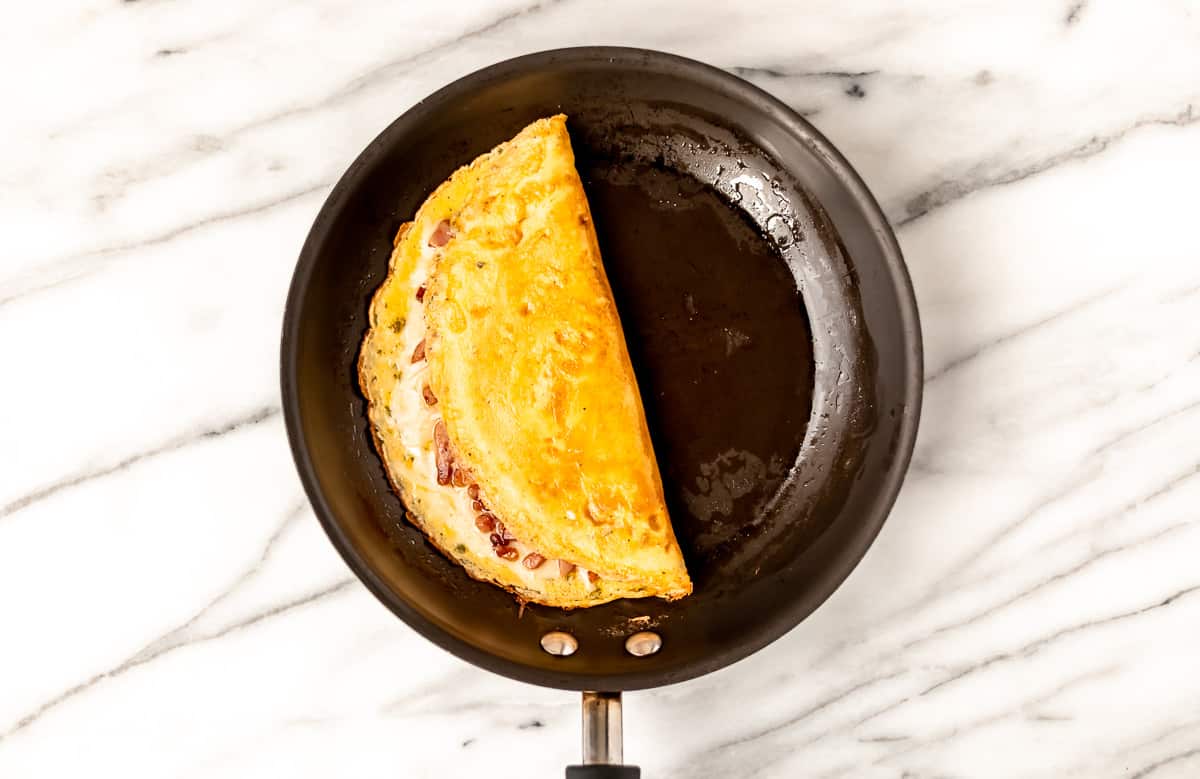 Fold the empty half of the egg over the filling.
Heat another minute or so to melt the cheese, then transfer to a plate.
Present!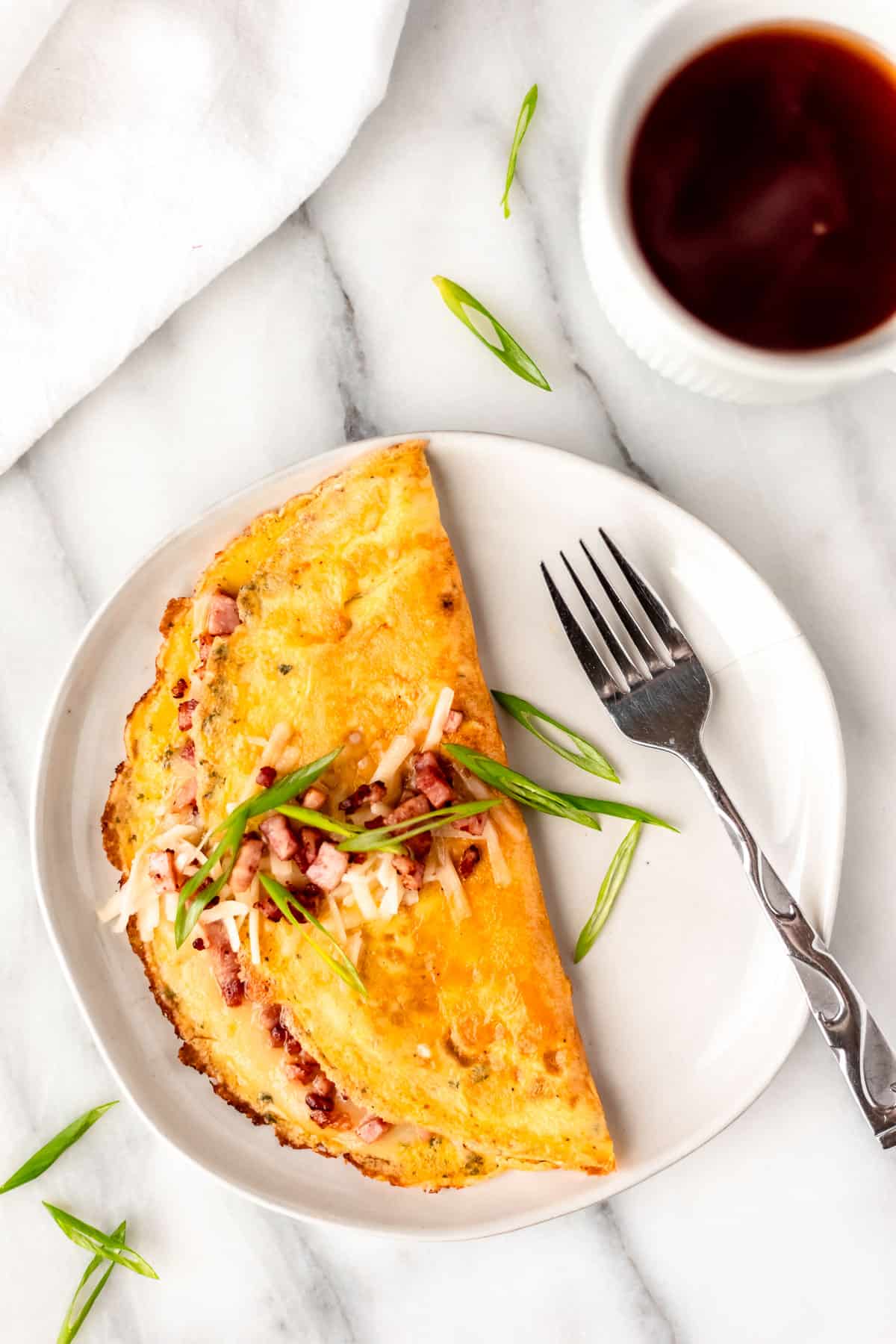 Top with the reserved ham and cheese.
Garnish with sliced scallions or minced fresh parsley, if desired.
Tips and Techniques
Shred the cheese from a block for the best texture when melting.
You can substitute any cheese you like. Swiss or gruyere work well with ham.
Store any leftovers in an airtight container in the refrigerator. Consume within 3 days.
FAQ's
Should You Add Milk Or Water To An Omelet?
You can add a small amount of milk water to the eggs to make them even fluffier, but it is not necessary.
Do You Flip An Omelet?
You do not need to flip an omelet so long as you keep the egg thin and cover the skillet with a lid while cooking. However, if the omelet is sturdy and not sticking to the pan, you can very gently flip it, if you feel you need to.
More Breakfast Recipes
Love this Ham and Cheese Omelet recipe? Follow me on Pinterest, Instagram, and Facebook for more!
If you try this recipe, I would really appreciate it if you would please leave a comment and star rating. Thanks!