This traditional French recipe is quick and easy to make at home. The versatile, strong flavor of Espagnole Sauce is great for building rich, savory dishes such as soups, stews, and anything requiring brown gravy.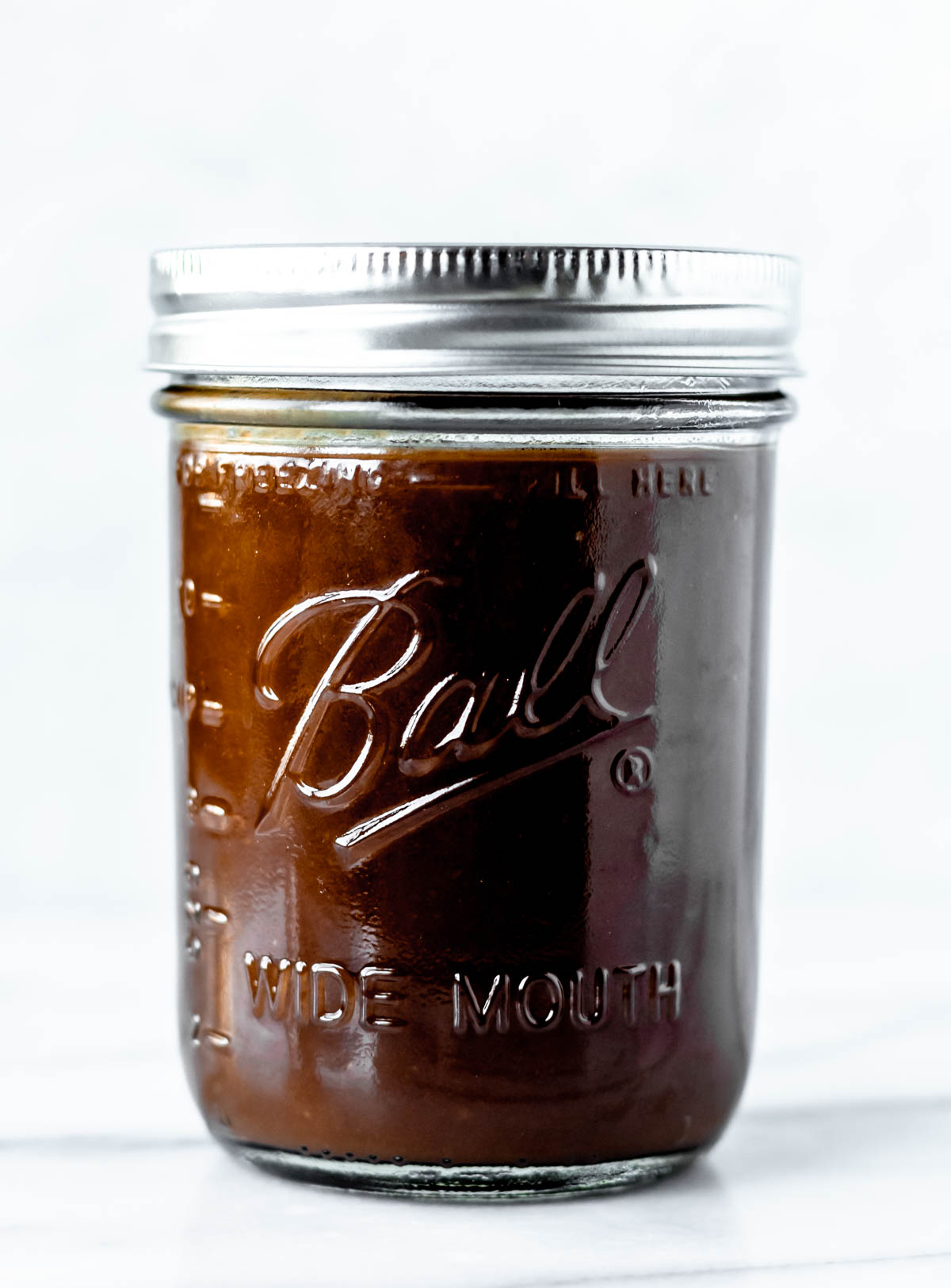 This post contains affiliate links. See our Disclosure Statement for more information.
Espagnole Sauce is one of the five French mother sauces developed by Chef Auguste Escoffier.
It's a basic brown sauce, which is like gravy, and it can be used in a variety of different applications.
The versatility of Espagnole Sauce allows it to be used for making demi-glace, beef stew, or even as a finishing sauce for cooked meats.
Just like Hollandaise Sauce and Beef Stock, this is a great recipe to use as the base for building a dish with a lot of flavor.
Espagnole Sauce is rich and has such a strong flavor that it really adds a special touch to just about any dish. It's also quick and easy to make, which everyone can appreciate.
Why This Recipe Works
This recipe is straightforward and easy to make.
Espagnole Sauce is very rich and has a strong flavor.
It's extremely versatile. This sauce is most commonly used to make demi-glace, but it can also be used as a base to make other recipes such as Beef Stroganoff, Vegetable Beef Soup, and Beef and Mushroom Enchiladas.
How To Make Espagnole Sauce
Ingredients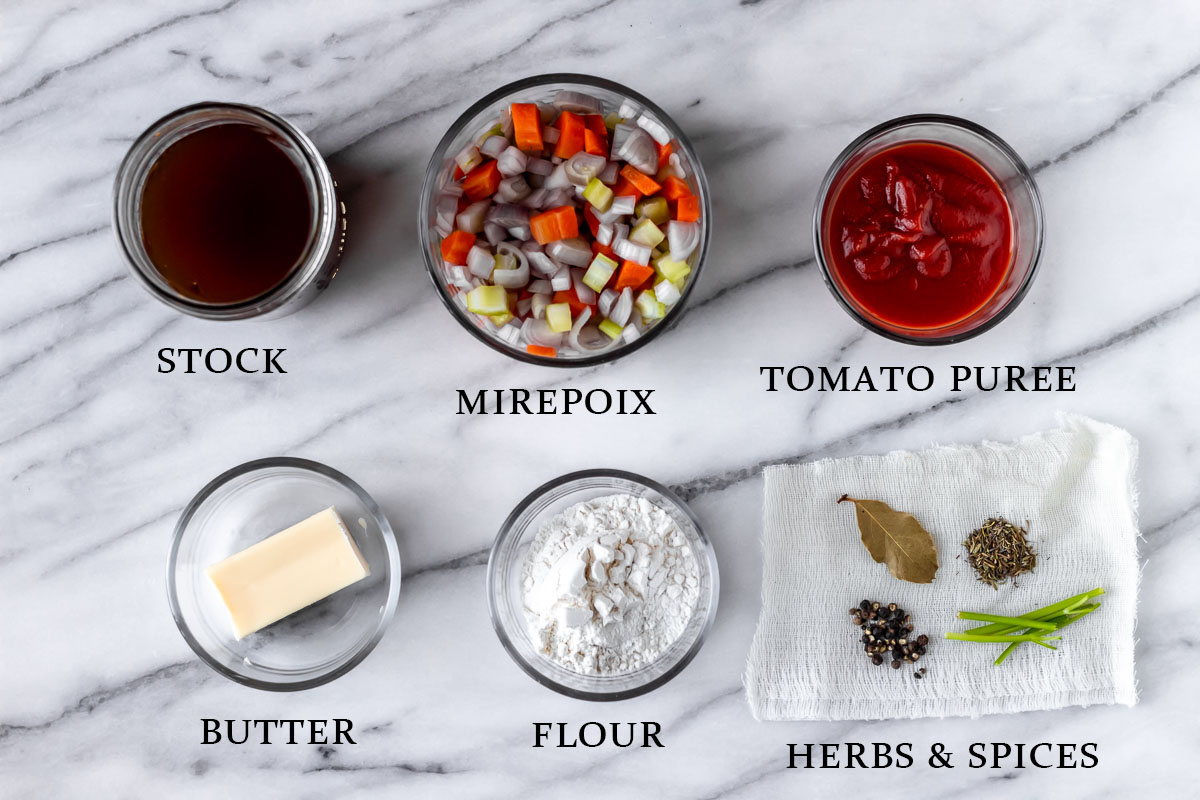 Brown Stock: homemade brown stock, like this Homemade Beef Stock, will give you richer, more flavorful results.
Mirepoix: onion, carrots, celery
Flour
Butter
Herbs and Spices: bay leaf, dried thyme, crushed peppercorns, parsley stems
Salt and Pepper
The entire recipe and instructions can also be found in the recipe card at the bottom of this post. You can also print the recipe from the card, if needed.
Prep!
Dice the onion, carrots and celery into 1/2-inch pieces. Prepare a seasoning sachet by placing the bay leaf, thyme, crushed peppercorns and parsley stems on a small square of cheesecloth and tie closed with kitchen twine.
Chef's Tip: leave extra kitchen twine long enough so that you can tie it to the end of your pot handle. It makes finding the sachet much easier when it's time to remove it.
Create!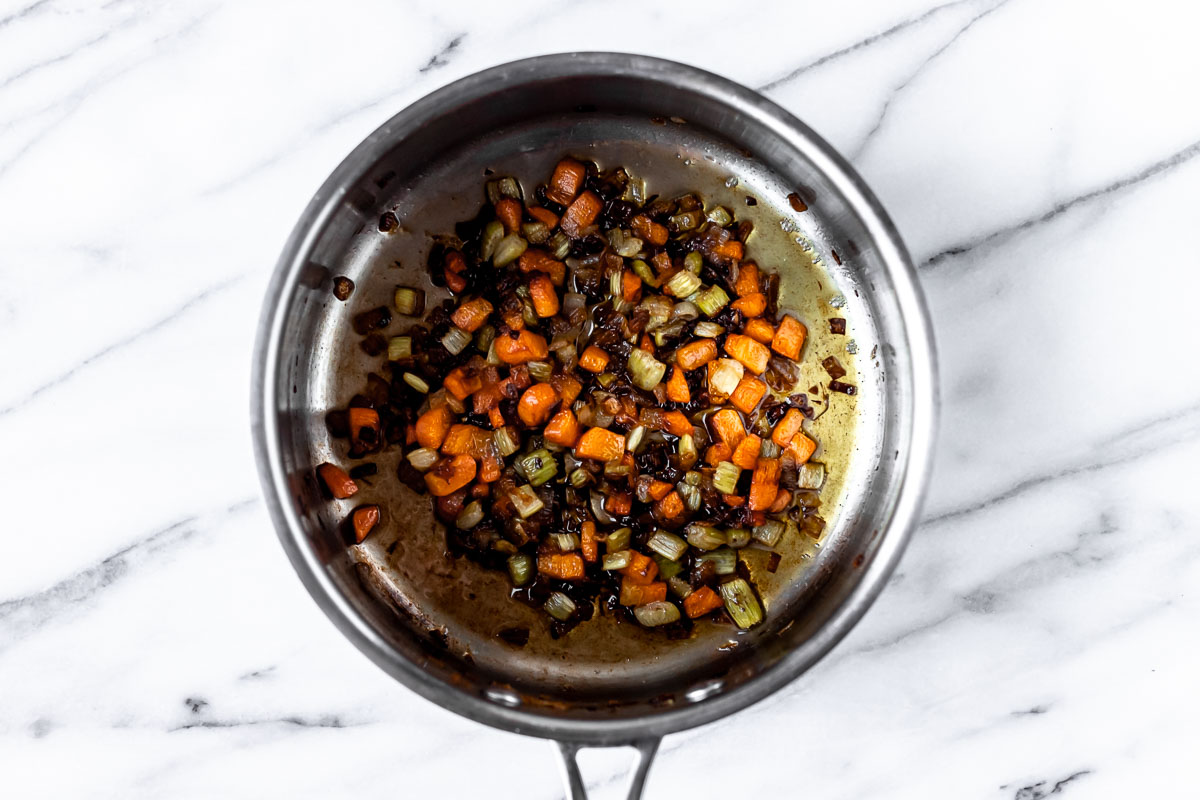 Heat a large pot over medium heat. Once hot add the butter.
When the butter is melted, add the onion, carrots and celery to the pot. Cook, stirring often, until well caramelized, about 15 minutes.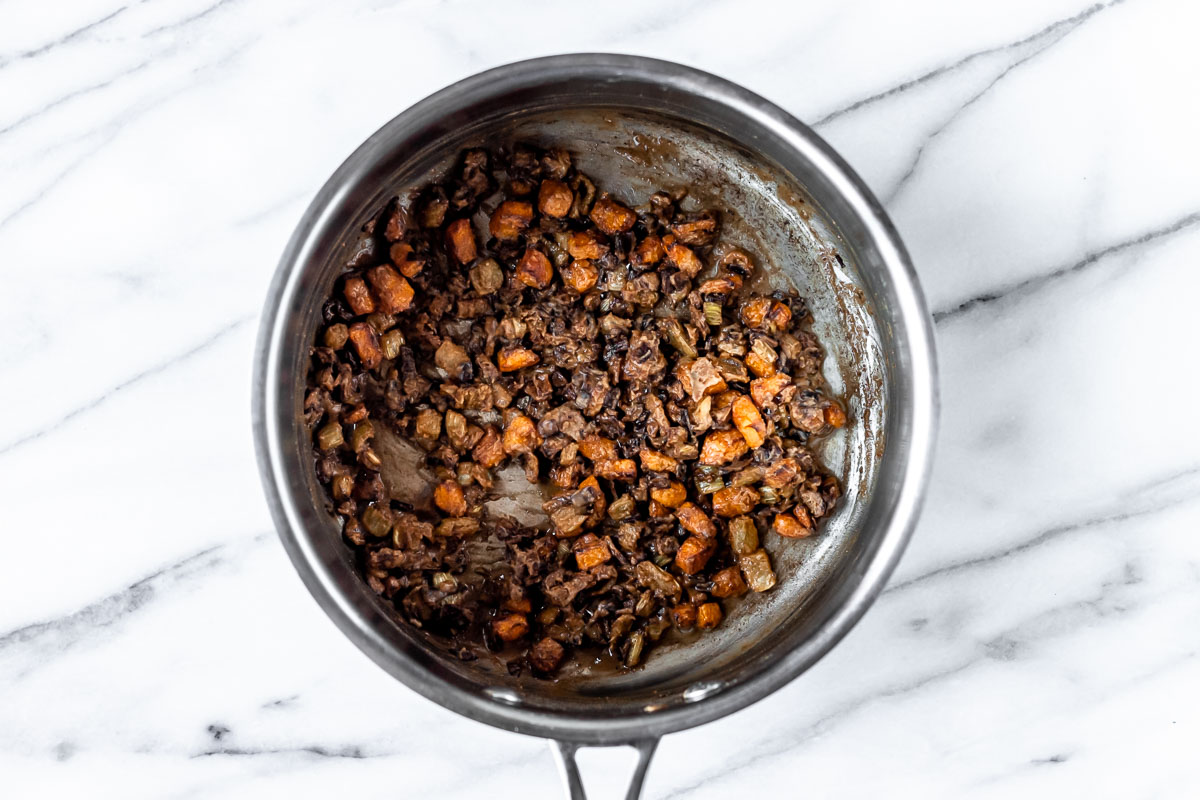 Add the flour and cook, stirring frequently, to form a brown roux, about 5 minutes.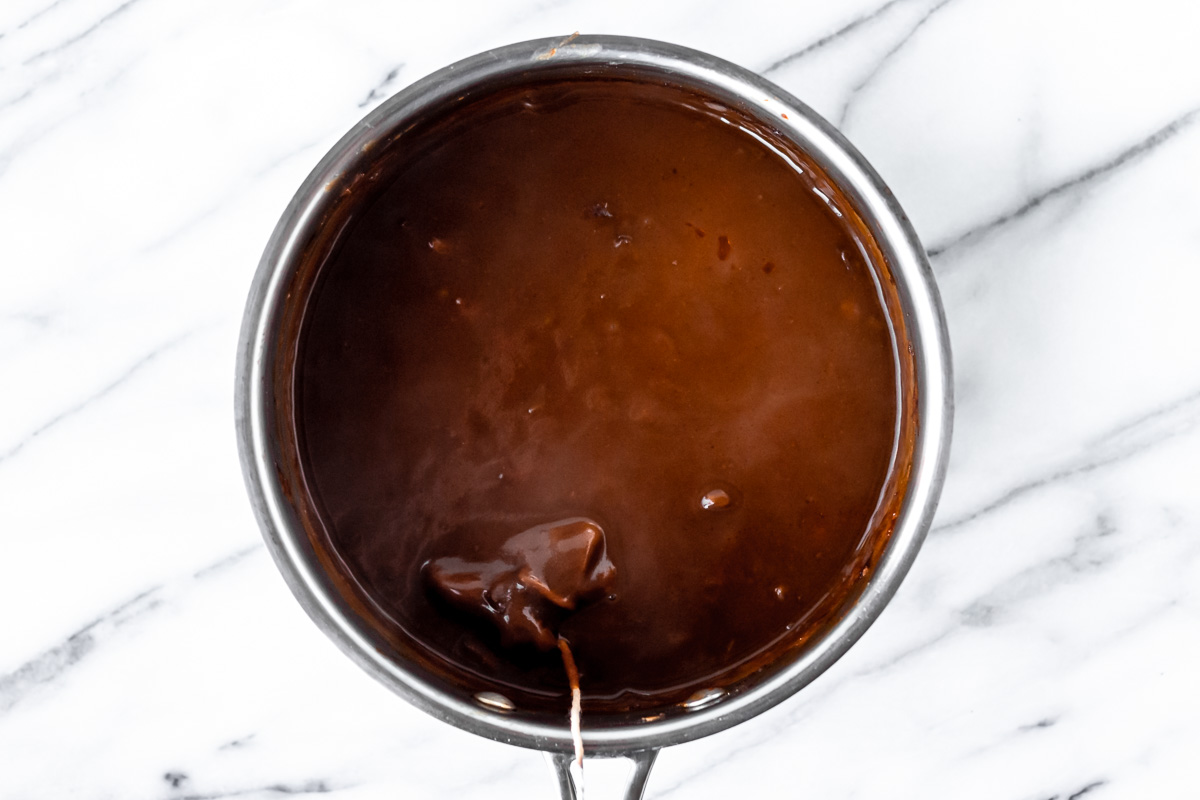 Stir in the stock and tomato puree, whisking to remove any lumps. Raise the heat to bring to a boil, then reduce to simmer.
Add the sachet and continue to simmer for about an hour and a half to reduce. Skim any scum or impurities off the top, as needed.
Remove the sachet and strain through a cheesecloth lined sieve.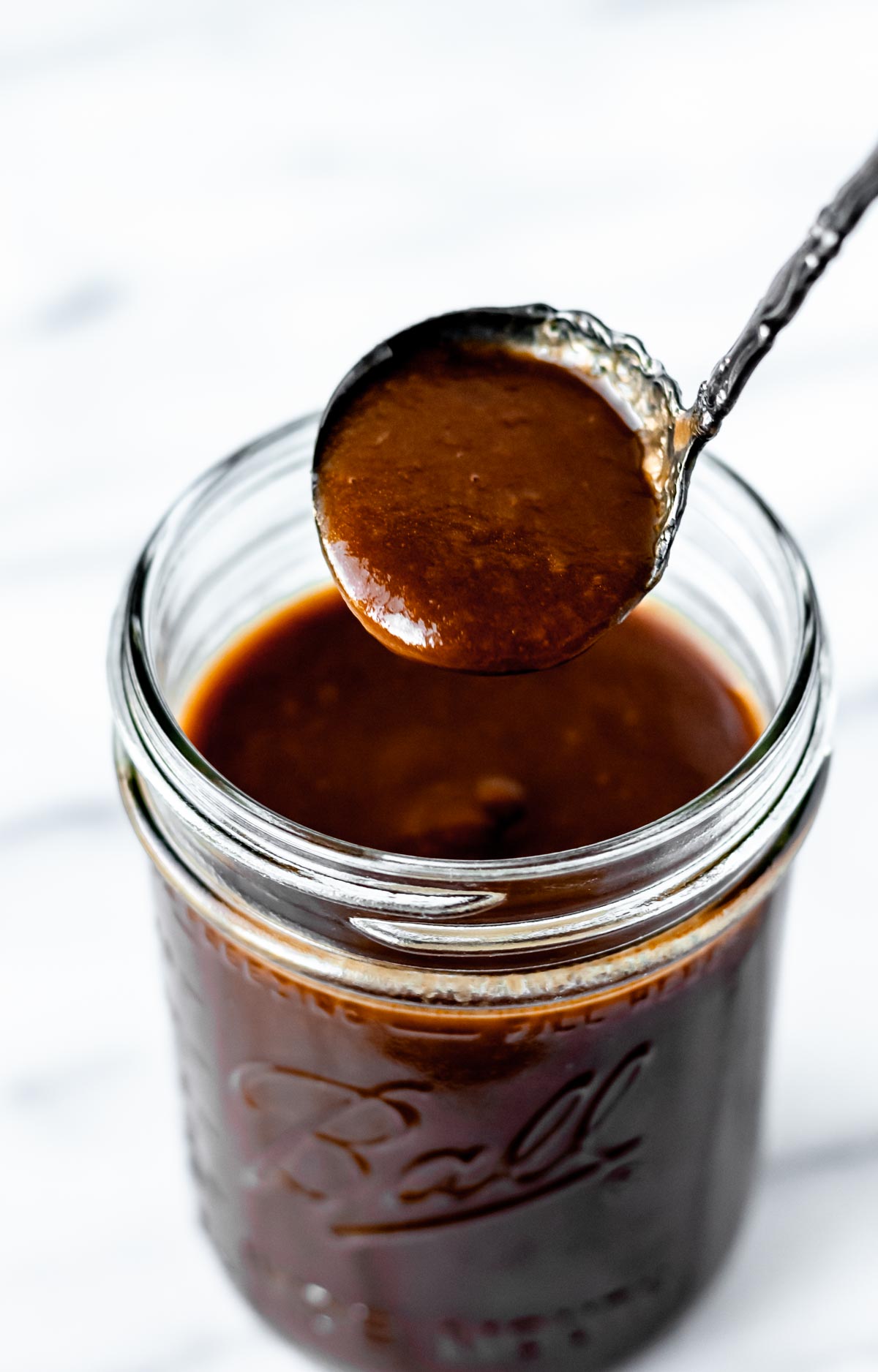 Taste and season as needed.
Tips and Techniques
Leave extra kitchen twine for your sachet long enough so that you can tie it to the end of your pot handle. It makes finding the sachet much easier when it's time to remove it.
Store espagnole sauce in an airtight container in the refrigerator. Use within one week.
FAQ's
What Does Espagnole Sauce Taste Like?
Espagnole sauce has a very rich, beefy flavor. It's basically a strong gravy.
What Do You Use Espagnole Sauce For?
Espagnole sauce is most commonly used to make demi-glace sauce. It can also be used to make many other sauces such as:
Can You Freeze Espagnole Sauce?
Yes. Allow the espagnole sauce to cool, then transfer to airtight containers before freezing.
More Sauce Recipes
Love this Espagnole Sauce recipe? Follow me on Pinterest, Instagram, and Facebook for more!
If you try this recipe, I would really appreciate it if you would please leave a comment and star rating. Thanks!