This blog post is sponsored by Danone, but all opinions are my own.

So Delicious® Frozen Dessert Bars are a delicious, dairy free ice cream alternative. If you need to eliminate or reduce your dairy intake, these ice cream bars are definitely worth a try!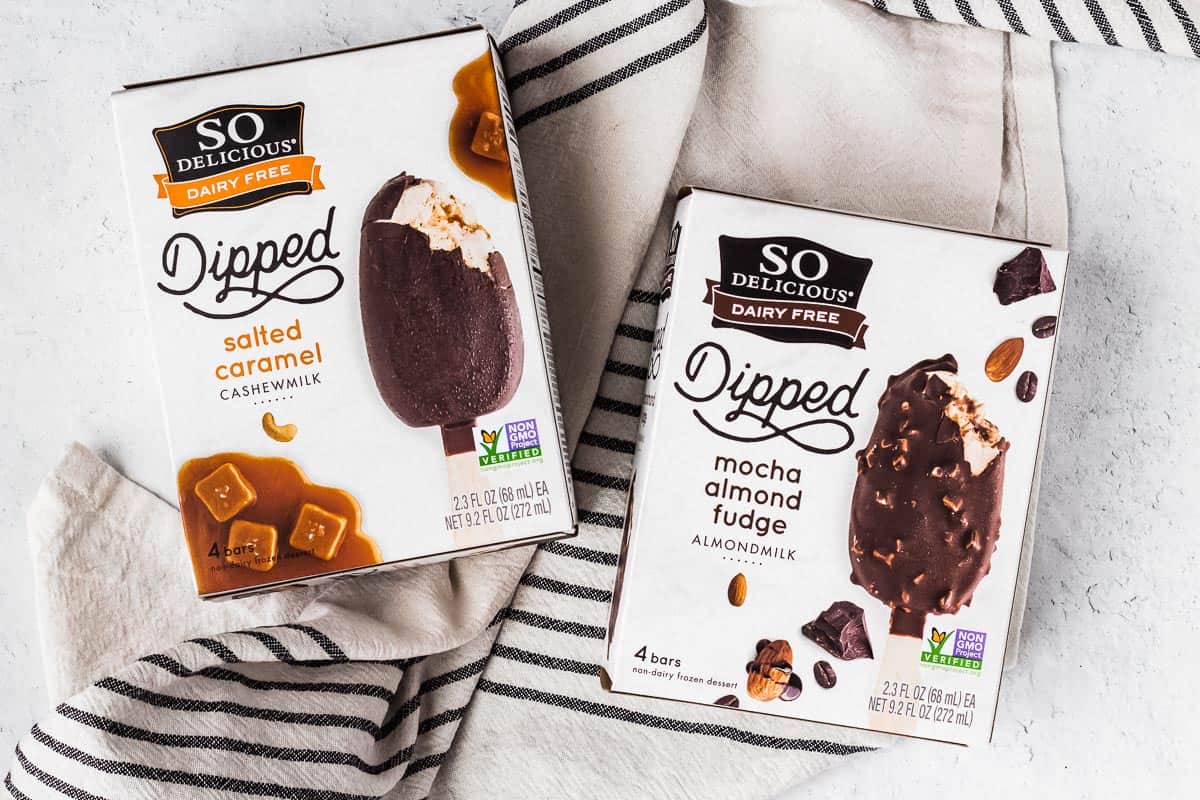 It's no secret that I love my dairy. A ton of my recipes are loaded with cheese and heavy cream. I also enjoy more than my fair share of heavy cream in my tea multiple times a day.
Unfortunately, all the dairy doesn't really agree with me. While I will never cut it out completely, I do need to cut it back where I can.
I won't give up cheese or heavy cream, but I have found the best dairy-free alternative to ice cream – So Delicious® Frozen Dessert Bars! I actually bought them while on my weekly grocery shopping trip to Walmart. They have a ton of products that fit into specialty diets and at a great value. You can shop in-store or use either the Online Pickup or Delivery options, if you prefer.
If you are in need of going completely dairy free, or just looking to reduce your dairy intake a bit, like I am, you should definitely check out these So Delicious® Frozen Dessert Bars.
So far I have tried two flavors.
So Delicious® Dairy Free Salted Caramel Frozen Dessert Bars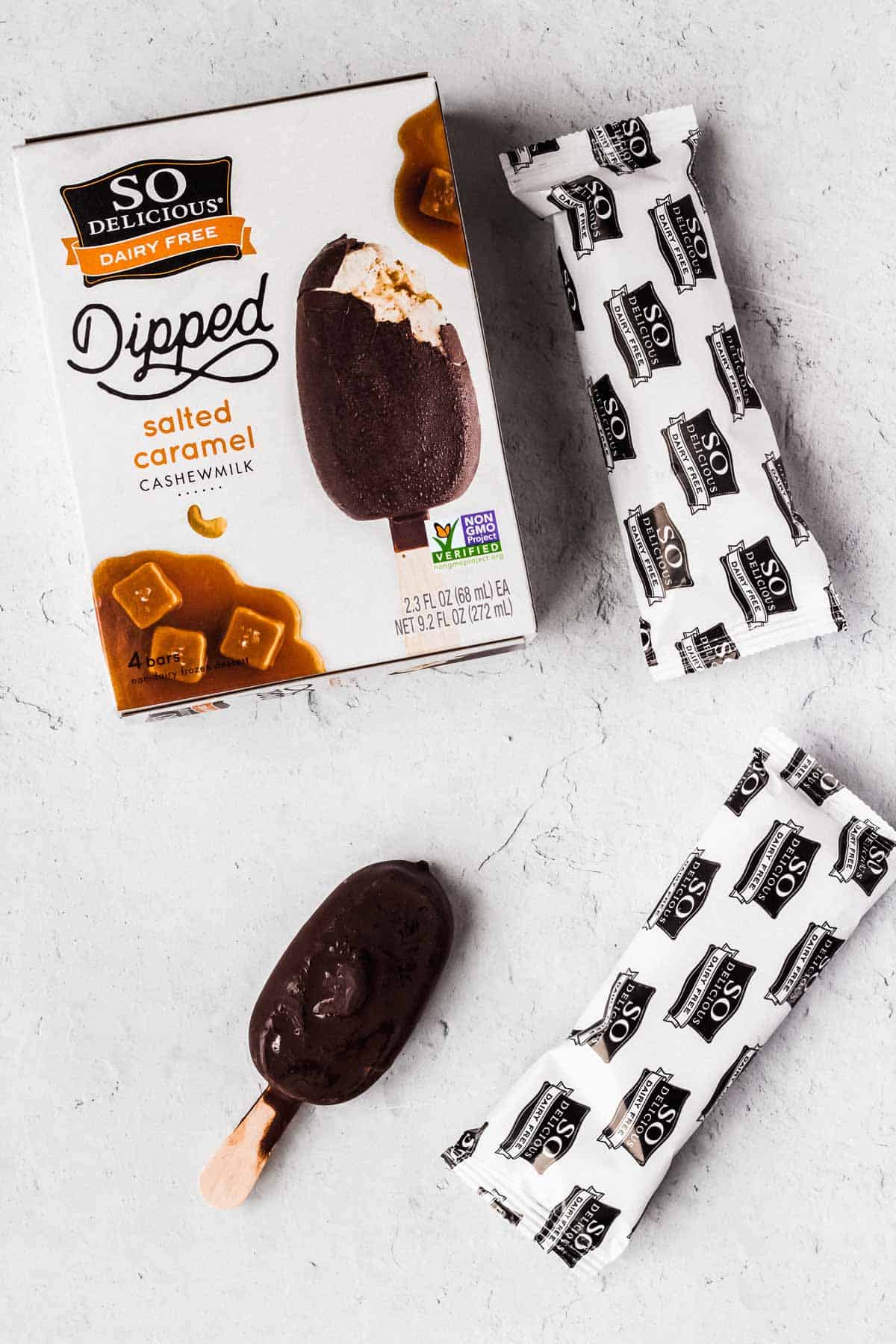 The first ice cream bars that I tried from So Delicious® are these Dairy Free Salted Caramel Frozen Dessert Bars.
I was intrigued by the fact that they are made with cashew milk because I love cashews. While the cashew flavor is mild, the salted caramel swirled within the ice cream and crisp chocolate combination is out-of-this world delicious!
They are just as creamy and satisfying as traditional ice cream but are certified vegan and non-GMO project certified.
So Delicious is also a certified member of the B-Corp™ community. They have high standards of social and environmental performance and have joined a global movement of brands to prove that there is a better way to do business.
So Delicious® Dairy Free Mocha Almond Fudge Frozen Dessert Bars
After trying the salted caramel flavor, I went back to the store and picked up a box of the Mocha Almond Fudge Frozen Dessert Bars.
This particular flavor is made with almond milk, rather than cashew milk. The fudge is swirled into the almond milk ice cream and there are pieces of chopped almonds within the chocolate dipped coating. I just love the added texture, crunch, and flavor.
It's hard to decide which is my favorite, not to mention the fact that So Delicious® has a bunch of other frozen treats that I haven't tried yet. It's so great to have some really good tasting dairy alternatives now.
If you follow a dairy free diet or are looking for some dairy free options to reduce your intake, stop by your local Walmart to check out the selection of So Delicious® dairy free items available. If you prefer, you can shop online and use their Online Pickup. Delivery is also available in some areas.