Creamy, sweet Caramel Buttercream Frosting is an easy-to-make from-scratch recipe. This homemade frosting tastes absolutely amazing on all of your favorite dessert creations – you will never want to go back to store-bought frosting again!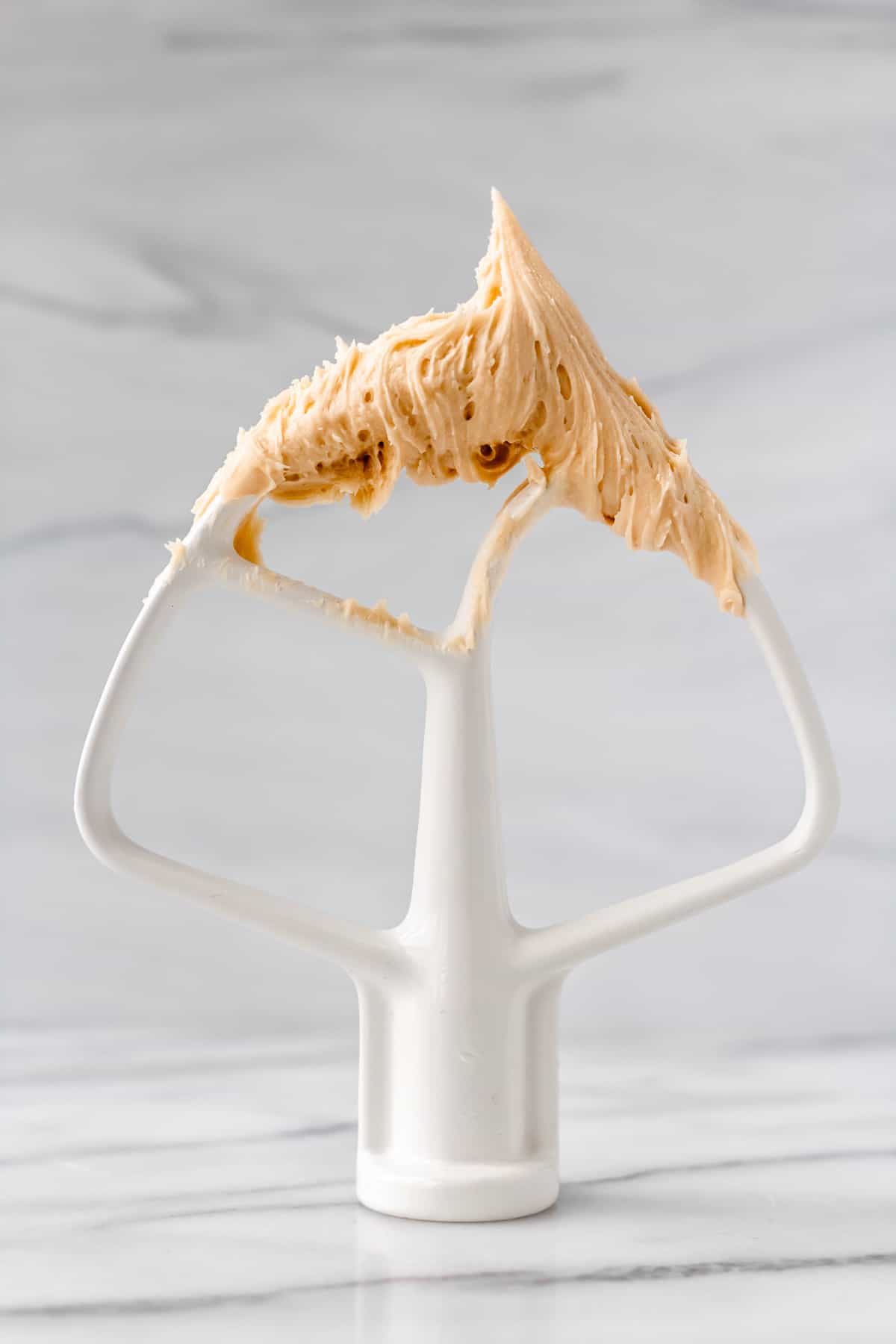 This post contains affiliate links. See our Disclosure Statement for more information.
This Caramel Buttercream Frosting is one of the oldest recipes on Delicious Little Bites, though it has been improved recently.
I first made it on a whim when I couldn't find a salted caramel frosting at the grocery store. Adding caramel sauce to vanilla frosting worked out perfectly.
Since then, I've been through both baking and pastry classes in culinary arts school and have learned so much about creating different types of frostings. While the idea of this recipe is still the same as the original, it's now much better in flavor and with easy to follow instructions.
Try pairing this sweet, creamy frosting with Mini Vanilla Cupcakes, Mini Coconut Cupcakes, or even Mini Chocolate Cupcakes all of which can be made standard size.
Why This Recipe Works
Making homemade frosting is actually really quick and easy. It can even be made ahead of time and frozen, if needed.
It's so much better tasting than store-bought frostings and doesn't contain any unnecessary ingredients that shelf-stable foods often have added.
Frosting is very versatile. It's not just perfect for all kinds of cakes and cupcakes, but is also delicious when used on cookies, brownies or even whoopie pies!
Step-By-Step Instructions
Ingredients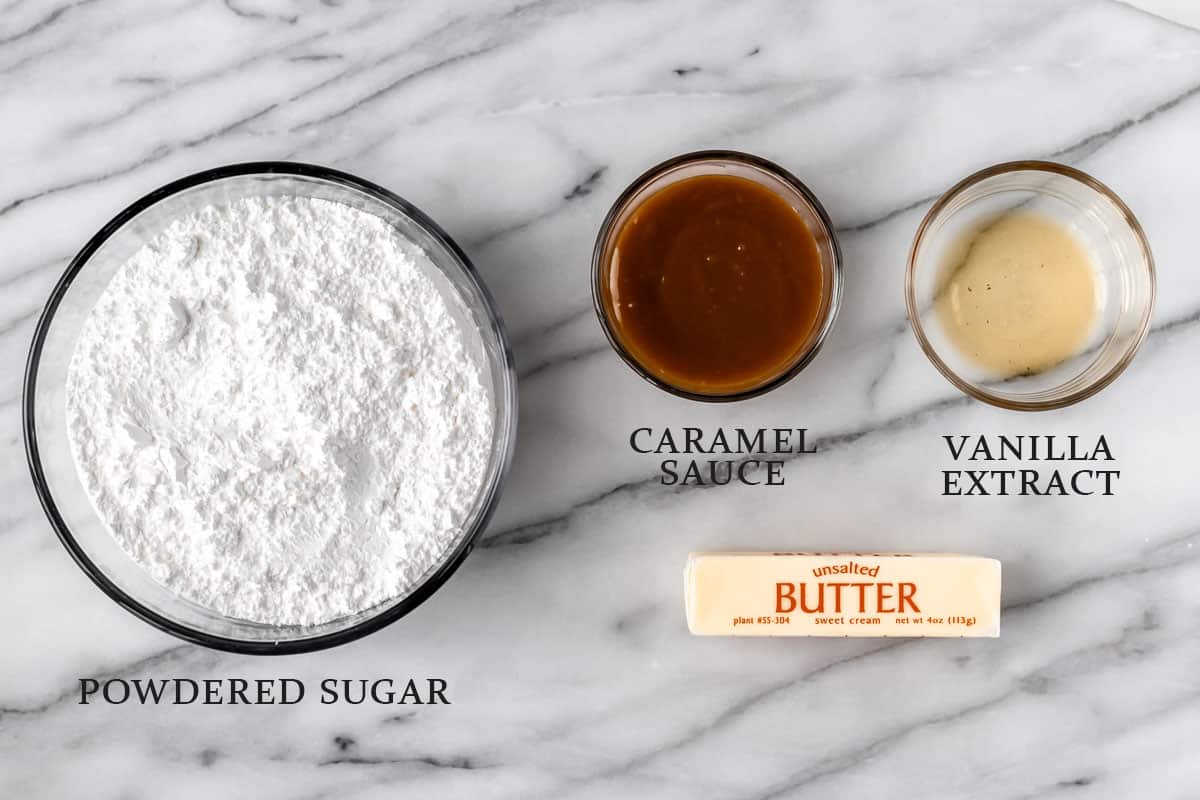 8 tablespoons unsalted butter
1 teaspoon vanilla extract
1/2 cup caramel sauce: you can use any caramel sauce that you like. Stonewall Kitchen has amazing caramel sauce that comes in a variety of flavors, but you can even use Smucker's Caramel sauce with great results.
3 cups powdered sugar: you may need slightly more or less.
Prep!
Set the butter out about an hour before you begin to allow it enough time to come to room temperature.
Create!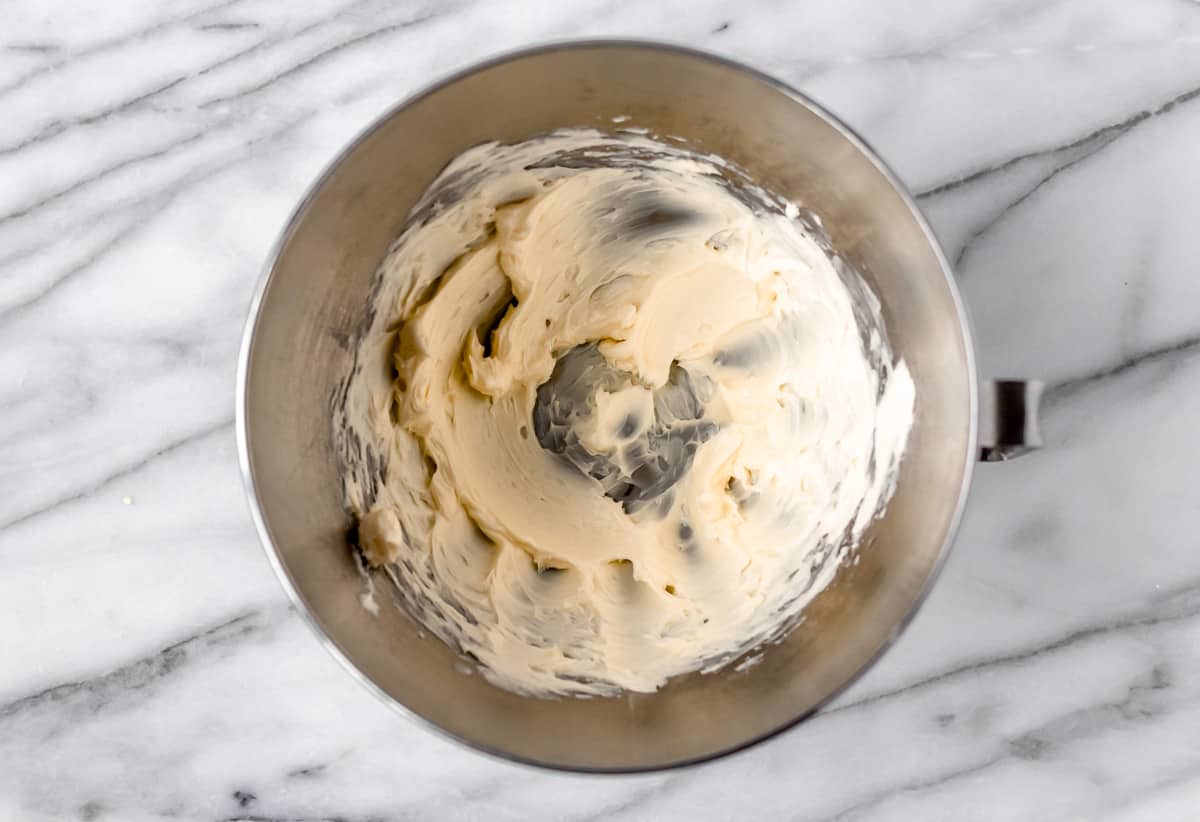 Add the butter to the bowl of an electric mixer fitted with a paddle. Beat on medium until smooth and creamy.
Add the vanilla extract and caramel sauce and continue to mix, scrapping down the sides of the bowl as needed, until well blended.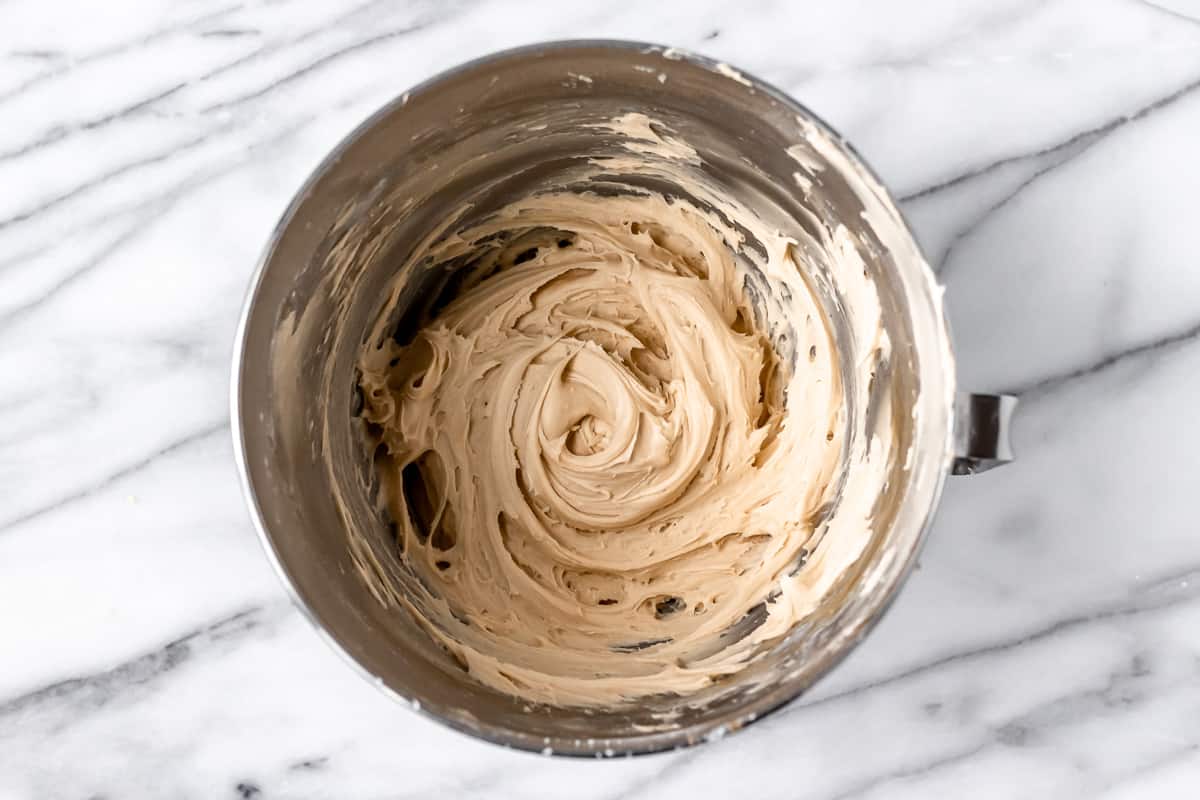 Gradually add the powdered sugar until the desired consistency is achieved. Typically frosting is smooth and creamy, yet firm so that it keeps its shape when piped.
Present!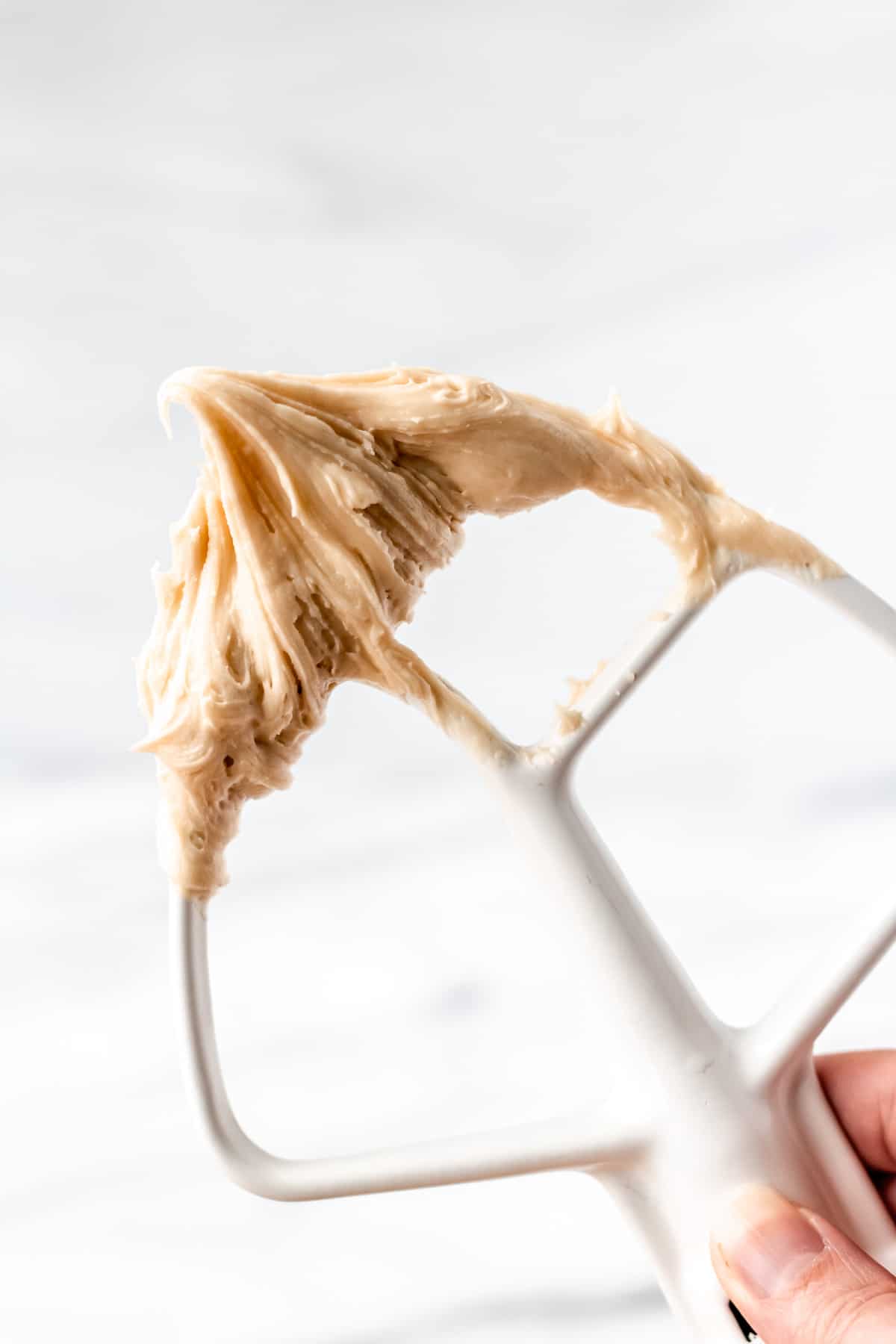 Use as desired.
Tips and Techniques
You can use any type of caramel sauce that you like. Salted caramel sauce and coffee caramel sauce work amazing in this recipe.
Store extra buttercream in an airtight container in the refrigerator. When properly stored, buttercream frosting can last up to one month in the refrigerator.
FAQ's
What Can You Use Buttercream Frosting On?
Buttercream frosting is most often used on cakes and cupcakes, but you can also use it on brownies, cookies, in between cookies to make sandwiches, or in whoopie pies.
Can Buttercream Icing Be Frozen?
Yes. You can freeze buttercream icing in an airtight container for up to 3 months. Allow it to thaw in the refrigerator before using.
More Recipes
Love this Caramel Buttercream Frosting recipe? Follow me on Pinterest, Instagram, and Facebook for more!
If you try this recipe, I would really appreciate it if you would please leave a comment and star rating. Thanks!
This recipe was originally published on December 29, 2015. It was updated with an improved recipe, step-by-step instructions, new images, tips, techniques and FAQ's in April 2022.