This post was sponsored by Splenda Naturals as part of an Influencer Activation and all opinions expressed in my post are my own.
Splenda Naturals is a zero calorie, natural sweetener. I use it daily as a substitute for sugar to help me as I continue my healthy lifestyle journey.
Some of you may already know that I have been following a keto diet since November. So far, it's been really successful! I've decided that one of my New Year's resolutions is to keep going with this healthy lifestyle change!
As I have been dabbling more and more into trying new low carb recipes and creating a few of my own, I have done a lot of research on different types of sweeteners that are ideal to use as a sugar replacement. Stevia is one of the most popular.
I've tried a couple different stevia sweeteners and have found that I just really love Splenda Naturals!
What is Splenda Naturals?
Splenda Naturals is a 100% natural, zero calorie sweetener. It's made with only stevia leaf extract and erythritol. There are absolutely no artificial ingredients or funny aftertaste. It's a great option as a sugar substitute.
Spenda Naturals fits seamlessly into my current healthy lifestyle and is also suitable for those with diabetes.
How I use Splenda Naturals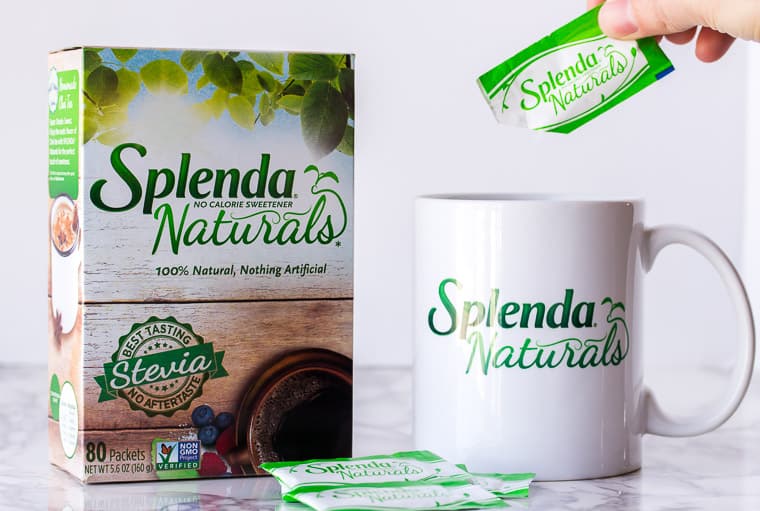 I use Splenda Naturals whenever something that I am making requires a small amount of sweetener. Currently, I have made the decision to steer clear of low carb desserts, but I still need a little something sweet here and there.
The top 3 ways that I use Splenda Naturals regularly right now are:
as a sugar substitute in my chai tea with a splash of heavy cream
as a sugar substitute in coffee
to add a touch of sweetness to low carb cream cheese pancakes – yum!
Resolutions at Walmart Sweepstakes
Walmart is holding a really awesome sweepstakes to help you tackle your own New Year's resolutions!
Between now and February 9, 2018, you can enter the Resolutions at Walmart Sweepstakes for a chance to win a gym membership!
5 grand prize winners will be selected and can choose any gym or healthy club membership they want, up to $599.00. If the annual cost exceeds that amount, it will be the responsibility of the winner to pay for the difference.
There is a limit of one prize per person or household.  Only one valid entry per person over the sweepstakes. Visit WalmartResolutions.com for the full terms and conditions.
Good luck!