From beach towels to body scrubs, this Summer 2018 FabFitFun review will give you all the details on what you can expect if you subscribe to this box!
This post contains affiliate links. See our Disclosure Statement for more information.
What is FabFitFun?
FabFitFun is a quarterly women's lifestyle subscription box. It contains a variety of  seasonal (or evergreen) products including, but not limited to, beauty, hair care, jewelry and accessories, fitness, health, travel, and hobby items. In fact, each box contains 8-10 full-sized items!
Because FabFitFun only ships 4 times a year, the boxes are larger and often well curated.
Quarterly and yearly subscribers also get some additional fun perks! Each quarter, FabFitFun offers add-on's. These are deeply discounted products that subscribers can add to their shipment. Yearly subscribers get first-dibs on add-on's and the best items often sell out before add-on's open to everyone else. If you think add-on's are something you are going to really want, it might be worth it to upgrade to a yearly subscription.
Subscribers also get the the option to choose some of their items. Quarterly subscribers usually get to choose at least 2 items each box, and yearly subscribers can choose even more. You always have the option to not choose at all and let FabFitFun completely surprise you.
Another little perk is that if you can't make up your mind about which item you want, you can add on the other option(s) for only $10.00 a piece! That's a steal! You'll be able to see this for yourself once you see the value of the choice items this month!
The cost is $49.99 if you pay quarterly or $179.99 if you prepay for the full year. Each box has a value of at least $200 and usually much more! If you are a first time subscriber you can CLICK HERE to save $10 off of your first box. Shipping is free and is always staggered. If you purchase any add-on's or an additional choice item, your box will be shipped in the earlier wave.
Now, let's get to all the amazing items that came in the Summer 2018 FabFitFun box!
Summer 2018 FabFitFun Review
FabFitFun always sends an over-sized magazine style pamphlet that details all of the items in the box as well as some other fun articles.
I usually don't care much for these types of inserts, but this one is always done so well that I always read it from front to back!
FabFitFun also partners with organizations that are doing good things for the world to help bring awareness to their causes.
This summer they are helping to raise awareness for the Wildlife Conservation Society and their Give A Sip initiative to use less plastic straws and help save wildlife.
They included a paper straw in the summer box, but if you pledge to use less plastic at giveasip.us they will send you a reusable stainless steel straw to help you keep your pledge!
FOREA LUNA fofo
All subscribers will receive this item in one of 7 colors: red, pink, orange, light blue, blue, purple, or black. It has a retail value of $89.00.
This is FOREO LUNA's newest model facial cleanser and FabFitFun subscribers were among the first to get their hands on it!
FOREO LUNA made a lot of changes with the fofo model.  To begin, unlike earlier models, the fofo's battery can be replaced! Each AAA battery lasts up to 400 uses!
And it gets even better. This cleaner had Bluetooth technology and advanced skin sensors that can create a personalized profile that you can access via the FOREO LUNA app.
The app is easy to download and use. All you have to do to get started is fill out a skin profile. As you clean your face, the fofo will pause to tell you when to move to the next section. You can then track all of your skin's changing needs on the app!
COOLA Face Sport 50 White Tea Moisturizer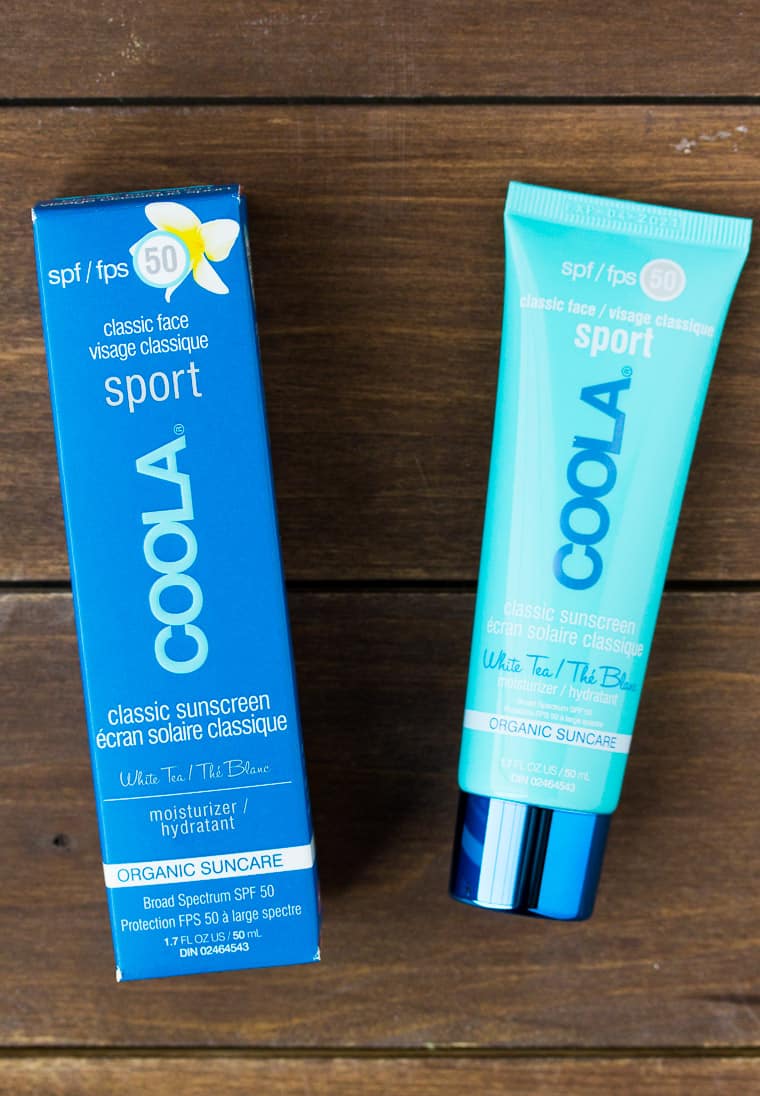 All subscribers will receive this item. The retail value is $32.00 for a 1.7 fl oz tube.
If you subscribe to seasonal subscription boxes, odds are good that you'll end up getting a sunscreen.
This is a great one because it doubles as a moisturizer and it's water-resistant for up to 80 minutes! It's probably best to save this high quality sunscreen for just your face.
Pier 1 Imports Marble Ring Dish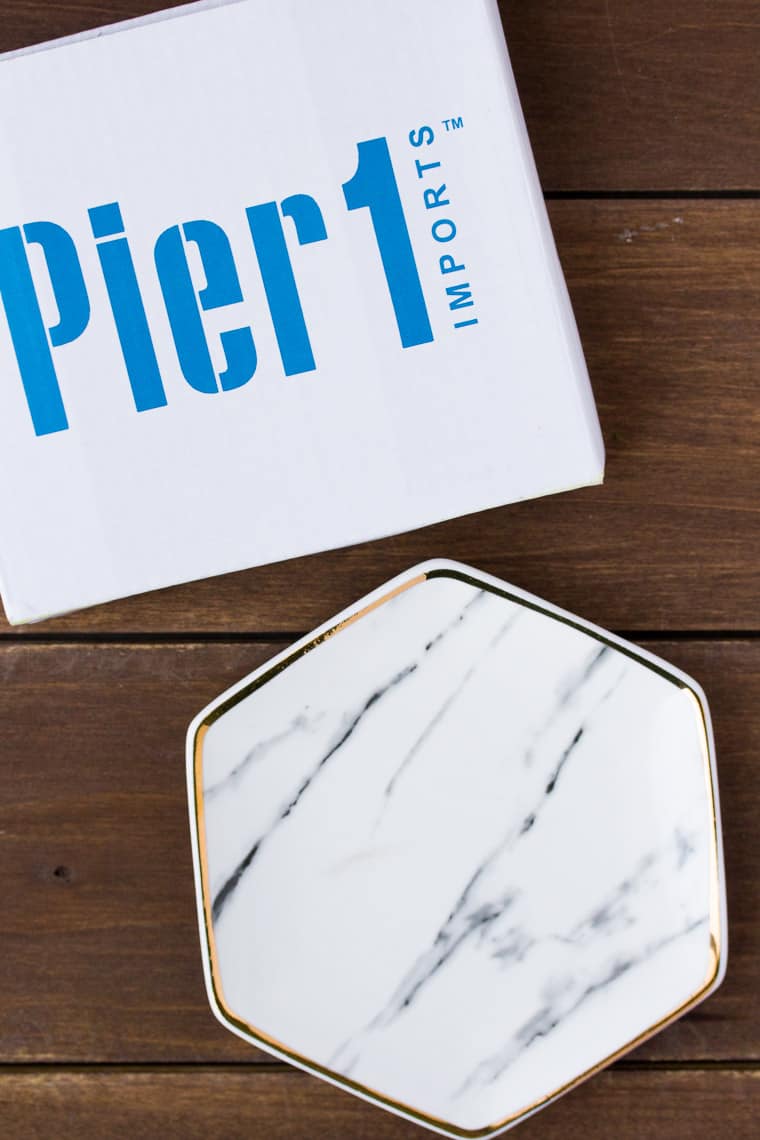 This is the final item that all subscribers will receive before we get into the subscriber choices and variable items. This dish has a retail value of $14.99.
This is a cute little dish that can be used on your dresser, bedside table, or even next to the kitchen sink to store your rings.
No rings? Use it for keys, change, or other jewelry.
There is no information regarding whether or not it's safe to use food on it so it's probably best to avoid that.
Summer & Rose Beach Towel
Subscribers could chose one of two variations of this beach towel or one of two different designs Yumi Kim Makeup Train Cases.
Because I already have a somewhat similar travel case, I opted for the beach towel in the pineapple pattern.
The value of the beach towel is $55.00 and the Yumi Makeup Train Case has a value of $58.00.
This towel is over-sized and super soft! The back of the towel is solid white. It's perfect for both laying out on the sand, or in chair for lounging, or for wrapping up in after a swim.
I decided to add on the other towel design for an additional $10.00 and can't wait to take them on our extended vacation in Florida this year. They will get plenty of use!
Jaboneria Marianella Hawaiian Black Lava Body Caviar
This body treatment was one of 3 options for subscribers to choose from. It has a retail value of $48.00.
The other two options are a ERTH TU Y YO ring which is a 14k ring with two freshwater pearls valued at $55.00 or Aromatherpy Associates De-Stress Muscle Gel valued at $39.00.
I chose the body caviar because I love body scrubs and didn't see myself using either of the other two items very much.
The body caviar is actually a body scrub that is enriched with natural ingredients to not only exfoliate your skin, but to also condition it and hydrate it at the same time. It's made with black lava, charcoal, a variety of salts, coconut oil, coffee, brown sugar and more! It's smells amazing!
It's best to use as the very last step of your shower routine.
Orlando Pita Play Atmos-Shield Hair Protectant Treatment Spray
Yearly subscribers have the option to personalize their box even more.
They could either choose between this Atmos-Shield Hair Protectant Spray valued at $34.00 for a 6.5 fl oz bottle or the Elemis Papaya Enzyme Peel valued at $45.00.
I've been on the fence about subscribing yearly, but because I had seen some spoilers and was okay with all of the items yearly subscribers could choose from, I decided to hold off and just see what FabFitFun would send me.
This hair protectant spray shields hair from heat styling tools, free radicals, and UV damage.
Vasanti Bright Up! Enzymatic Face Rejuvenator
Another item that yearly subscribers could have chosen is this Vasanti Brighten Up! exfoliating cleanser with a retail value of $29.00. Monthly subscribers were sent either this, a Maji Sports Loop Resistance Band ($15.00), or a Minor History Post Script Wallet ($20.00).
I was happy to receive the Vasanti since it's a product that I have sampled in the past and love. It's a gentle, yet effective, exfoliant that leaves skin smooth and even.
tarte tarteist PRO glow highlight & contour palette
Yearly subscribers could choose between two different tarte palettes!
This highlight and contour palette is valued at $45.00 and the tarte tarteist PRO to totalette & Sex Kitten Liquid Liner is valued at $43.00.
Again, I didn't mind too much which one I was sent. They are both gorgeous palettes!
The Tarte palette I received has 6 different shades in 5 different powders and 1 cream to suit all of your contouring needs.
The Tarte To Go palette, on the other hand, contains 4 long-wearing eye shadows, 2 iridescent lusters, and a waterproof liquid liner.
Final Thoughts
Overall I was super happy with the items in the Summer 2018 FabFitFun box! I felt that every item in the box was perfect for summer, or all year long.  And, maybe it's the fact that I live near the coast, but I especially love that they chose an organization dedicated to saving marine life this time around.
The overall value of my box is $346.99 (not including the value of the extra towel that I added on for $10.00). For me, this is an incredible value for items that I will most definitely use!
How Can You Order a Summer 2018 FabFitFun Box?
It's easy to try out FabFitFun for yourself!
You can jump right in and order the Summer 2018 FabFitFun box using this link to save $10. Just be aware that you most likely won't get to choose any of the items at this point (but you will for future boxes).
If you have any questions regarding this Summer 2018 FabFitFun review, leave a comment and I'll be sure to answer them the best that I can!