Strawberry Delight is made with a buttery and sweet, graham cracker crust that is topped with a thick layer of creamy, fluffy, smooth, sweet and rich, cheesecake filling. It is then finished off with a layer of fresh strawberries under a layer of strawberry jello. This dessert is a delicious and wonderful combination of various textures all brought together by strawberries.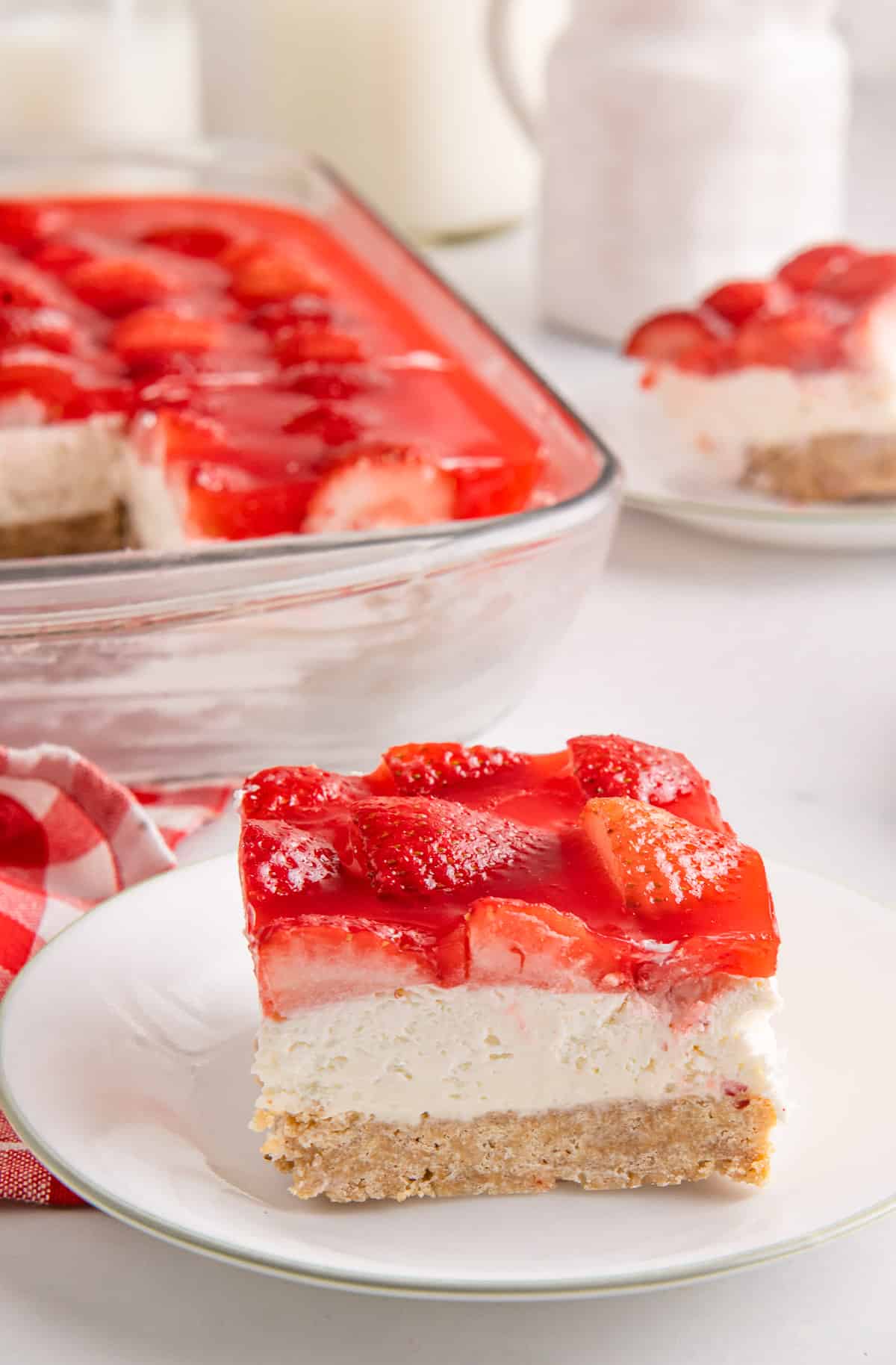 This post contains affiliate links. See our Disclosure Statement for more information.
Indulge in a no-bake cheesecake with layers of complex flavors that dance on your tastebuds. Strawberry Delight is an old favorite that has continued to be a go-to dessert recipe for decades!
This pink, fluffy, layered dessert is perfect for special occasions. Serve it for birthdays, Valentine's Day, bridal showers, or when you are just craving the delicious taste of strawberry cheesecake.
Love no-bake desserts? This No-Bake NILLA Wafer Cake is another favorite that kids love to help make.
Why This Recipe Works
It might look like something that would take hours to make, but this cheesecake is surprisingly easy to prepare. This is a flavorful take on a classic dessert.
Since it's a no-bake dessert, it's the perfect cool treat – especially for summer months.
It's a great choice for entertaining and parties, especially during the spring and summer months.
Step-By-Step Instructions
Ingredients
Graham Cracker Crust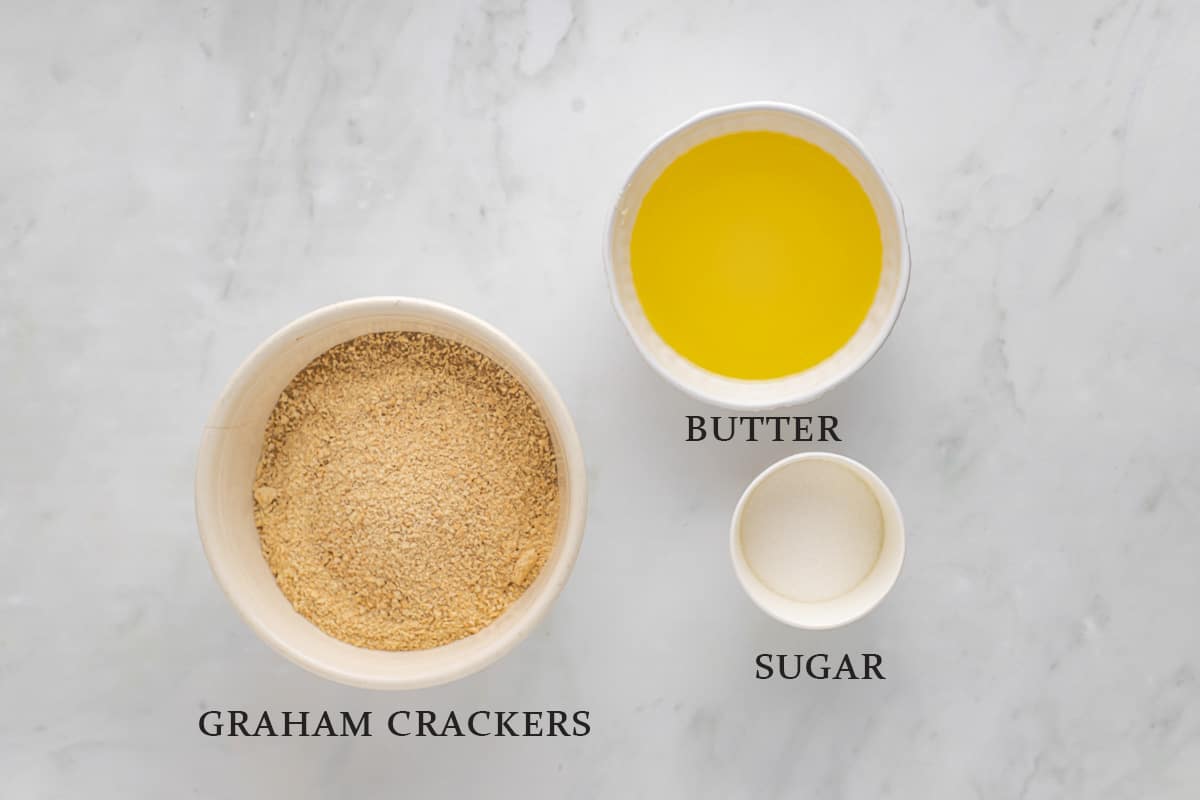 1 3/4 cups + 2 tablespoons crushed graham crackers: you could also make the crust out of Golden Oreos.
2 tablespoons + 2 teaspoons (8 teaspoons) granulated sugar
3/4 cup + 2 tablespoons (14 tablespoons) unsalted butter (melted)
Cheesecake Filling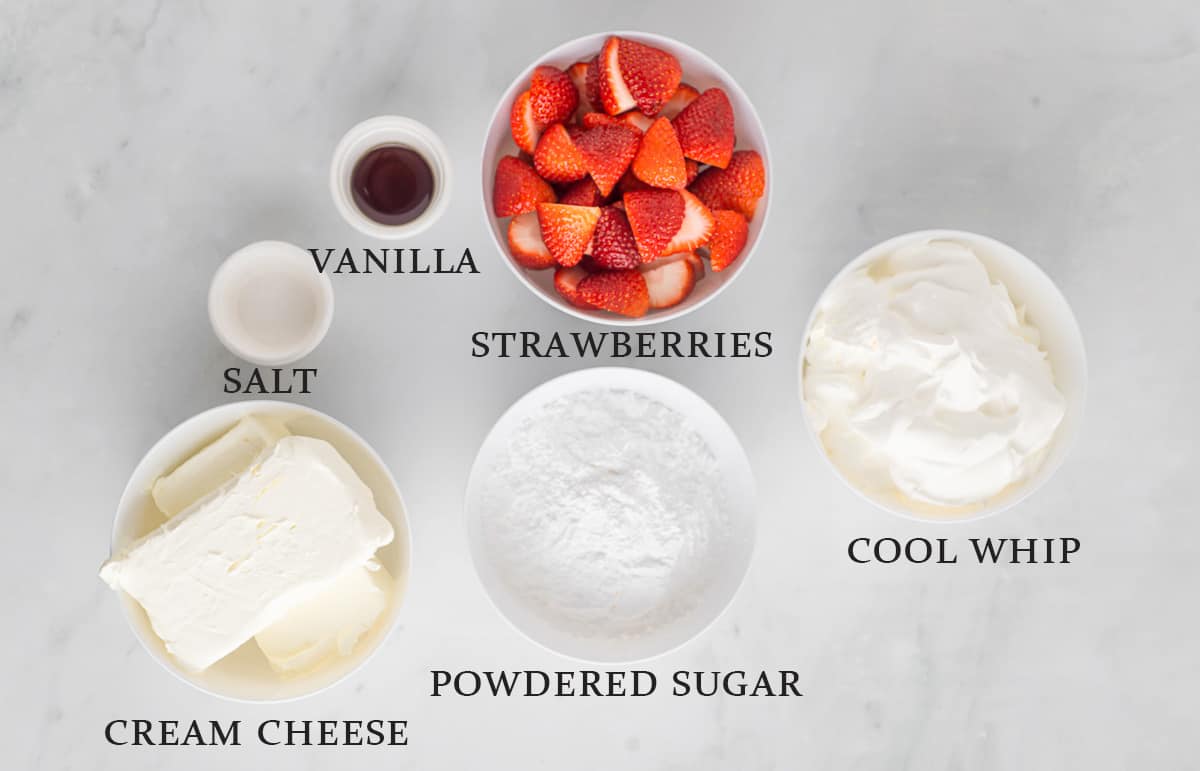 16 ounces cream cheese
1 1/2 cups powdered sugar
1 teaspoon vanilla extract
1/4 teaspoon salt
3 cups Cool Whip Topping (thawed)
Strawberry Jello Topping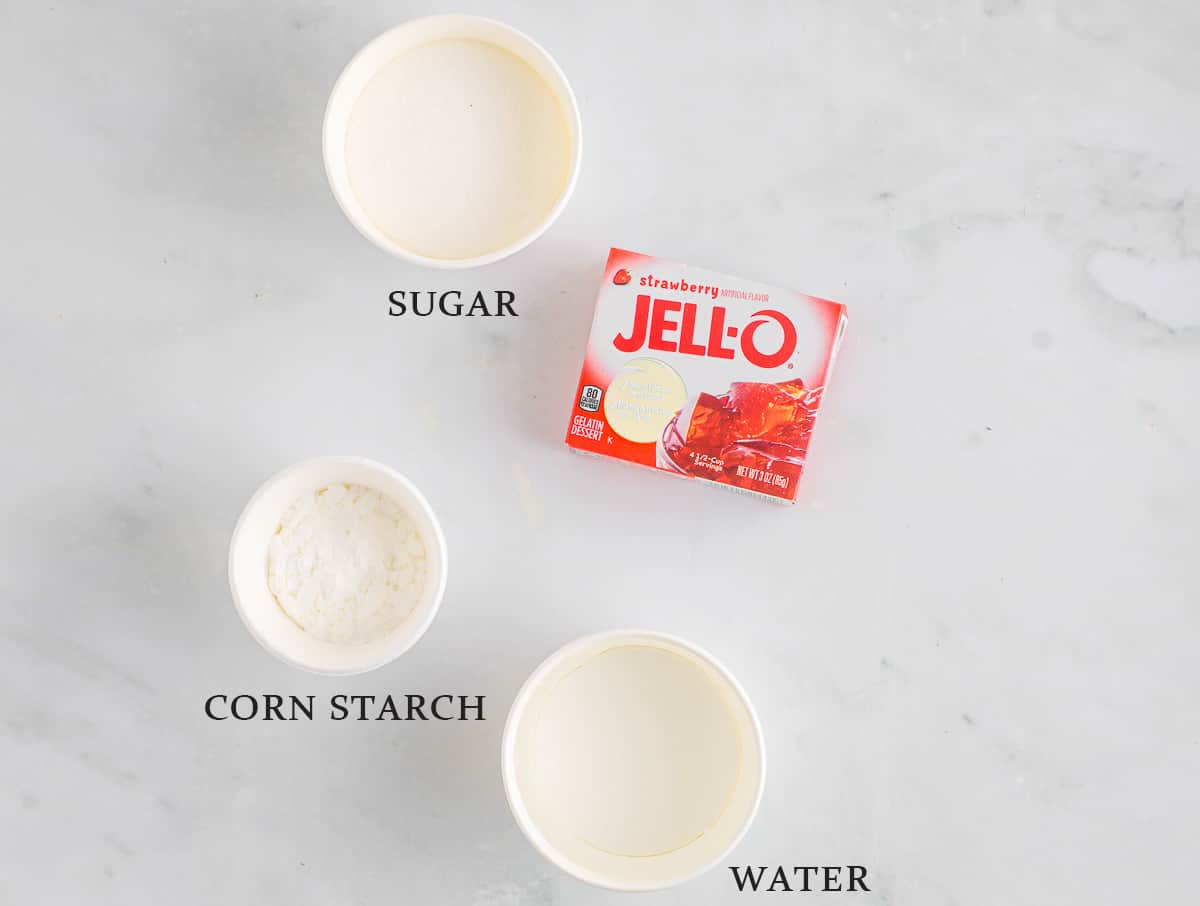 3 to 4 cups strawberries (halved)
1 cup water
2/3 cup granulated sugar
3 tablespoons cornstarch
3.4 ounce box strawberry jello
Chef's Tip: you can swap out the strawberries and jello for other fruits, such as raspberries.
The entire recipe and instructions can also be found in the recipe card at the bottom of this post. You can also print the recipe from the card, if needed.
Prep!
Preheat your oven to 350°F.
Slice the strawberries in half.
Create!
Graham Cracker Crust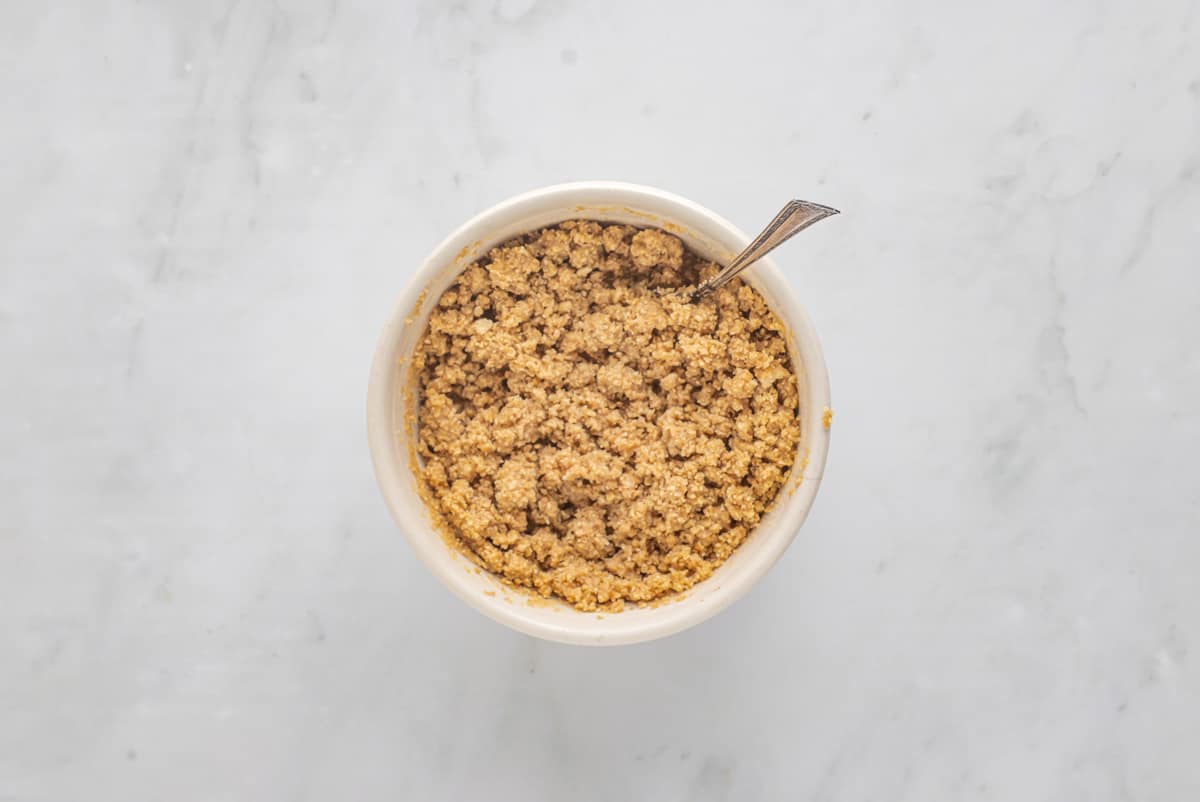 In a medium sized mixing bowl combine the crushed graham crackers and sugar. Add in the butter and mix until well coated and the texture is like wet sand.
Press the crust mixture into the bottom of a 9×13-inch baking dish.
Place into the preheated oven on the center rack and bake for 10 minutes, or until set. Once baked, remove from the oven and place onto a wire cooling rack to cool completely.
Cheesecake Filling
In the bowl of a stand mixer fitted with a paddle attachment combine cream cheese and powdered sugar. Mix on low speed until the powdered sugar is incorporated, then turn the mixer speed up to medium-high and beat for 2 minutes, or until smooth.
Stop the mixer and scrape down the sides of the bowl with a rubber spatula, as needed to ensure everything is well incorporated and smooth.
Add in the vanilla extract and salt and mix to combine.
Remove the bowl from the stand mixer and fold in the cool whip using a rubber spatula.
Spoon the mixture onto the completely cooled crust and smooth out.
Strawberry Topping
Top the cheesecake layer with a layer of strawberry slices.
In a medium sized saucepan combine the water, sugar and cornstarch. Bring to a boil, stirring constantly. Once boiling, remove from the heat and whisk in the jello.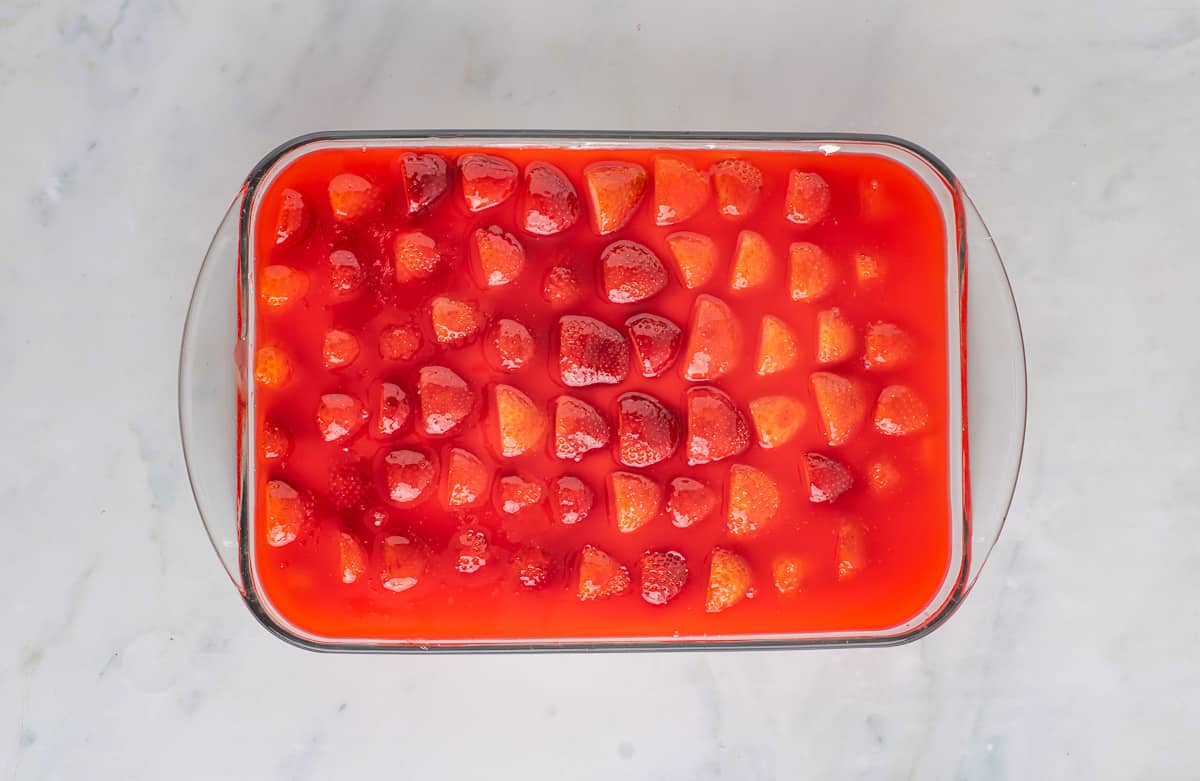 While the mixture cools down, stir occasionally over the next 30 minutes. Before the jello sets, pour it over the strawberries.
Cover and place into the refrigerator to chill for at least 2 hours before serving.
Present!
Cut into 12 equally sized squares to serve.
Tips and Techniques
Crushed Golden Oreos can be used in place of the graham crackers to make the crust.
Other fruit and jello flavors can be used in place of the strawberries and strawberry jello.
Store leftovers in an airtight container in the refrigerator. Consume within 4 days.
FAQ's
Can You Freeze Strawberry Delight?
Strawberry Delight can be frozen prior to adding the jello topping. Jello will not freeze well and should be added after thawing a frozen Strawberry Delight.
More Strawberry Recipes
Love this Strawberry Delight recipe? Follow me on Pinterest, Instagram, and Facebook for more!
If you try this recipe, I would really appreciate it if you would please leave a comment and star rating. Thanks!