Disclosure: This shop has been compensated by Collective Bias, Inc. and its advertiser. All opinions are mine alone. #JifSummerSnacking #CollectiveBias
Summer has gotten to be a really busy time of the year with summer camps for kids growing in popularity. Help keep them full of energy through their busy days at camp with these 5 perfect summer camp snacks!

We have been signing my oldest son up for summer camps for the last 2 years. The camps that he joins vary, but all are packed full of activities for the kids to participate in. This year, the state park where he is taking most of his camps sent a letter home before camp began. In the letter they included some recommendations for types of food to pack, and some to avoid.
I read the letter over with my son so he would understand that we would have to pack hearty snacks. Snacks that would not only help keep him full, but also keep his energy levels up for all the activities the camp had planned.
We headed to Food Lion to stock up. As we walked the aisles, we brainstormed what kinds of snacks we could pack that he would enjoy eating. We came up with a few ideas and then we found Jif To Go® . They are individual, portable cups of real Jif peanut butter that are perfect for snacking! My son loves peanut butter so we decided to incorporate Jif To Go® into our list of 5 Perfect Summer Camp Snacks.
There are currently 2 digital coupons available at Food Lion for Jif products. You can save $0.50 off any Jif To Go® or Jif Bar item as well as $0.50 off any Jif Peanut Butter.
All of the snacks listed below contain a good amount of protein and can easily be packed for all day summer camps. At the most, all you will need is an insulated lunch box and maybe an ice pack to help keep things from getting too hot.
5 Perfect Summer Camp Snacks
Fresh Cut Vegetables
You read that right! Vegetables! I know that not all kids love vegetables, but most have one or two that they enjoy (or will eat without complaining). My son especially enjoys when I pair two of his favorite vegetables, celery and carrots, with the Jif To Go® Peanut Butter. It's a simple, delicious way to add some flavor and protein to this snack.
Fresh Fruit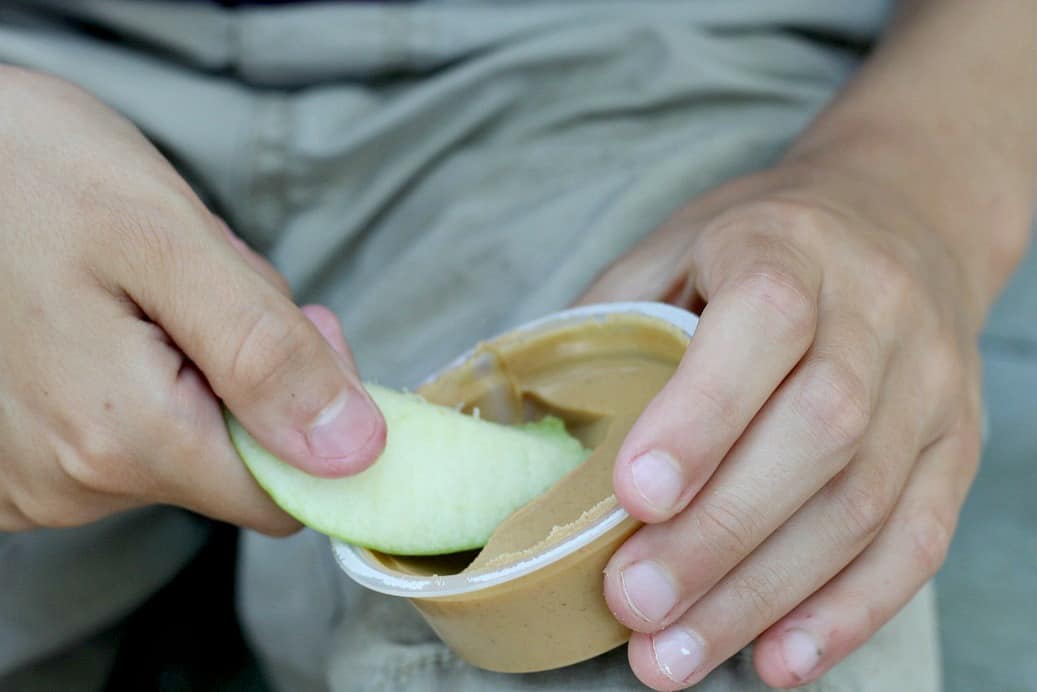 With fruit being sweeter, most kids enjoy quite a variety and it makes them feel like they are getting a treat. My son's favorite fruits are green apples and bananas. Again, he loves to dip both in Jif To Go® Peanut Butter! You can pack pretty much any type of fruit, but be sure to pack delicate fruits, like berries, in a hard plastic container rather than a baggie.
Trail Mix
Trail mix is a great snack option for kids! There are so many varieties that you are sure to be able to find one or more than your child will love. It's easy to pack and doesn't spoil if the temperature gets really hot.
Beef Jerky
Beef jerky is another great snack option full of protein. It's also easy to pack and tolerates higher temperatures well. Again, there are plenty of flavors to choose from. If your child doesn't care for beef, you can try a turkey, chicken, or pork variety.
Granola Bars
Granola bars are a staple around here, but also make for a really great, hearty snack for summer camp. The flavors are endless! I prefer to send granola bars to camp that have a good amount of protein in them.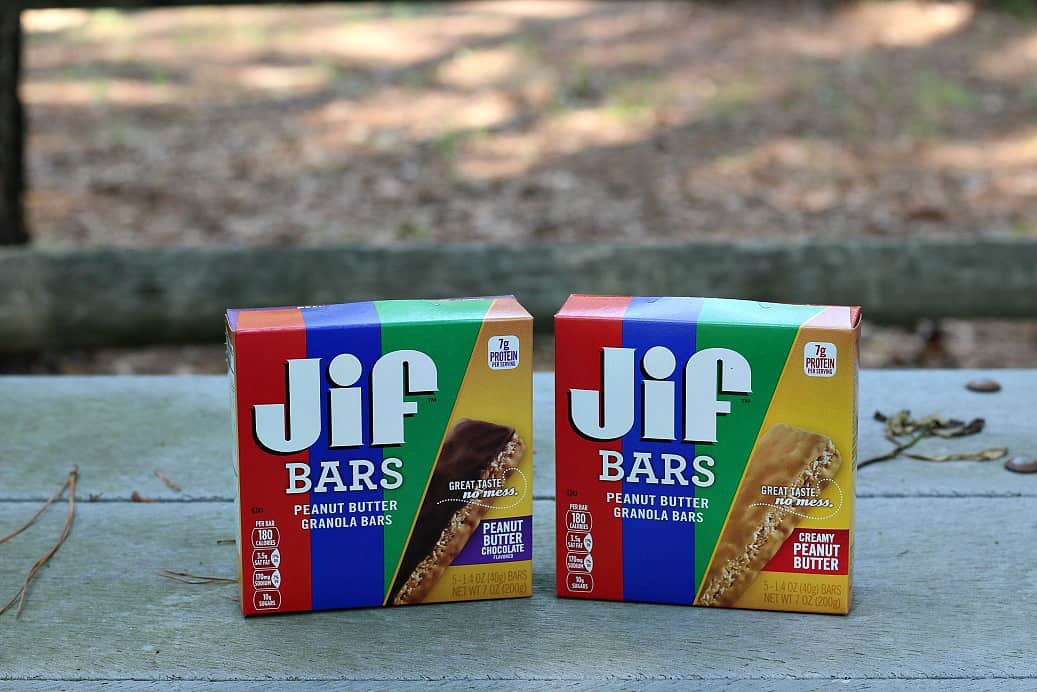 Jif Bars are also available at Food Lion. They combine peanut butter and granola in a variety of flavors including Creamy Peanut Butter and Peanut Butter Chocolate. Each bar contains 7 grams of protein.