This post is sponsored by BabbleBoxx.com.
Now that the weather is perfect for grilling outside, making dinner outdoors can be the perfect setting for date night! Here are some outdoor dinner date tips to help the evening be even more special!
My fiancé and I cook outdoors as much as possible during the summer. We usually have the kids with us, but every once in awhile, we do get a night to ourselves.
These moments are really rare for us and so to make it more date night appropriate, we do a few things to make it more special.
These are just a few of our outdoor dinner date tips to make the evening even better!
Outdoor Dinner Date Tips
Choose High Quality Meats
Since this date is all about the food, the selection of meat for the main dish should be high quality.
A good place to start for really good cuts of meat is Fareway Meat Market. Fareway has 80 years of experience. Their steaks are hand cut, tender, and do not contains additives.  This results in much more flavorful cuts of meat!
You can order meat online and have it shipped frozen to your house. They even have a date night bundle, which includes 2 10-ounce Iowa Pork Chops, 2 8-ounce America's Cut Boneless Pork Chops, and 2 12-ounce Ribeye Steaks.
We've also tried Fareway's Premium Steak Burgers. an American classic,  along with the 1-pound packages of 85% ground beef (made from premium steak and roast!) so that we can make our own favorite recipes as well!
For date night with my fiancé, we usually make Fareway's Ribeye Steaks. My fiancé loves steak, so it's our go-to for date night. The steaks from Fareway are so tender and flavorful! I usually serve these steaks with salad and grilled vegetables.
Visit Fareway Meat Market's website to view all of their high-quality products. Use code "meatlover" to save $20 off of your first order.
Pre-make Some Side Dishes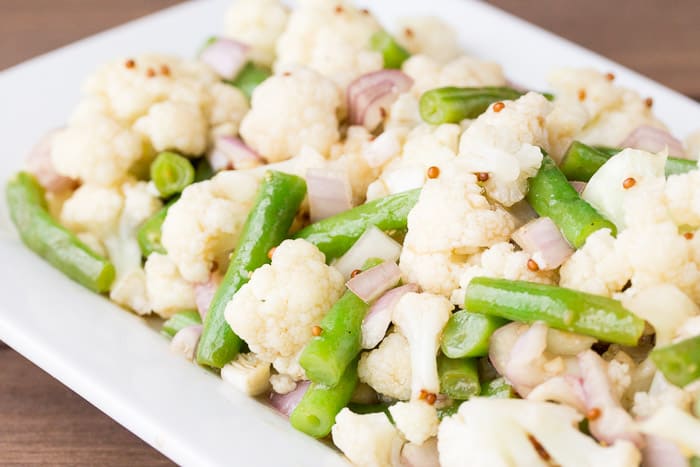 While you can always grill potatoes, corn, and other vegetables while grilling your meat, some sides can't be prepared on the grill.
If you are going to be serving salad, coleslaw, potato salads, or other sides that are usually served cold, prepare what you can ahead of time so that one of you isn't in the kitchen cooking, while the other is outside cooking. Date night is all about time together, after all.
Cold Drinks
We have found that we prefer to have an ice cold glass of iced tea as our drink of choice on hot summer evenings.
We love Southern Breeze Cold Brew Sweet Tea Bags. These are already sweetened (with a zero calorie sweetener) cold brew iced tea bags. All you have to do is steep a tea bag in cold water for 5 minutes and it's ready! It's so easy!
The tea bags are individually wrapped, so they are great for travel as well!
My fiancé's drink of choice is the original ice tea flavor and I am in love the peach tea! There are also raspberry and half tea, half lemonade flavors.
Tip: try using Southern Breeze Cold Brew Tea in your favorite cocktail and mocktail recipes that use tea!
To learn more, and for free shipping on your first order, visit Southern Breeze's website!
Fresh Flowers
Flowers are in bloom this time of year and there is no better way to dress up your picnic table then with a vase (or mason jar!) of freshly picked flowers!
If you have a flower garden of your own, this is easy! If not, it shouldn't be too hard to find a store or road side stand with a pretty bouquet for a relatively inexpensive price.
Choose the Perfect Lighting
Candles are always a great way to set a romantic mood, but can serve double duty as a bug repellent as well! That's always helpful this time of year!
We also like to light a few tiki torches to help repel bugs and dress up the backyard a little bit too!
Outdoor globe string lights are the perfect low lighting for when the sun sets. They are stylish and not too bright.
Music
It's amazing how music can really change your mood.
We use a small bluetooth speaker and connect to our favorite playlists on our phones. Usually for date night, our music of choice is relaxing jazz.
Make Dessert Outside (or not!)
After your dinner, keep the date going by making a grilled dessert as well! S'mores on the grill or over a fire are always a great option and there are plenty of non-traditional S'mores recipes these days so you can really get creative!
Grilled peaches with ice cream and Peach Cobbler made in a cast iron pan on the grill are personal favorites!
If you'd rather relax, star-gaze, and have great conversation instead of cooking again, try a healthy snack like popchips! They are never fried and only use real ingredients.
Some fun flavors popchips come in are:
Zesty Jalapeno Cheddar – cheesy and spicy!
Buffalo Ranch Ridges – a less messy version of the delicious original. Also, my personal favorite with even more cool ranch dip!
Barbecue – a classic summer favorite!
Find out more about popchips on the popchips Instagram page!
I hope these Outdoor Dinner Date Tips help make your evening even more special!