Now you can enjoy a McDonald's Shamrock Shake anytime of the year with this easy-to-make minty milkshake recipe. It has the same delicious mint flavor and green color as the original.
This post contains affiliate links. See our Disclosure Statement for more information.
You wait all year for it – the very popular McDonald's Shamrock Shake. It's been around for as long as I can remember, which makes sense when you realize it first debuted nationally in 1970!
A Shamrock Shake is a sweet vanilla milkshake made with mint syrup. It is a minty green color.
It's usually only available for 4 to 5 weeks from late February to a week or so after St. Patrick's Day.
So what is one to do if you don't make it to McDonald's in that short time frame or just crave a mint flavored milkshake outside of that short window? Make your own, of course!
This ice cream treat is absolutely delicious on it's own, but if you're thinking to pair it with a sweet treat, these Chocolate Mint Cupcakes are the perfect match!
Why This Recipe Works
It's really quick and easy to make a Shamrock Shake. You only need 4 main ingredients and some whipped cream and cherries for serving.
This recipe has the same delicious flavor as original that you know and love.
You can make it anytime you have the craving for a minty milkshake.
Step-By-Step Instructions
Ingredients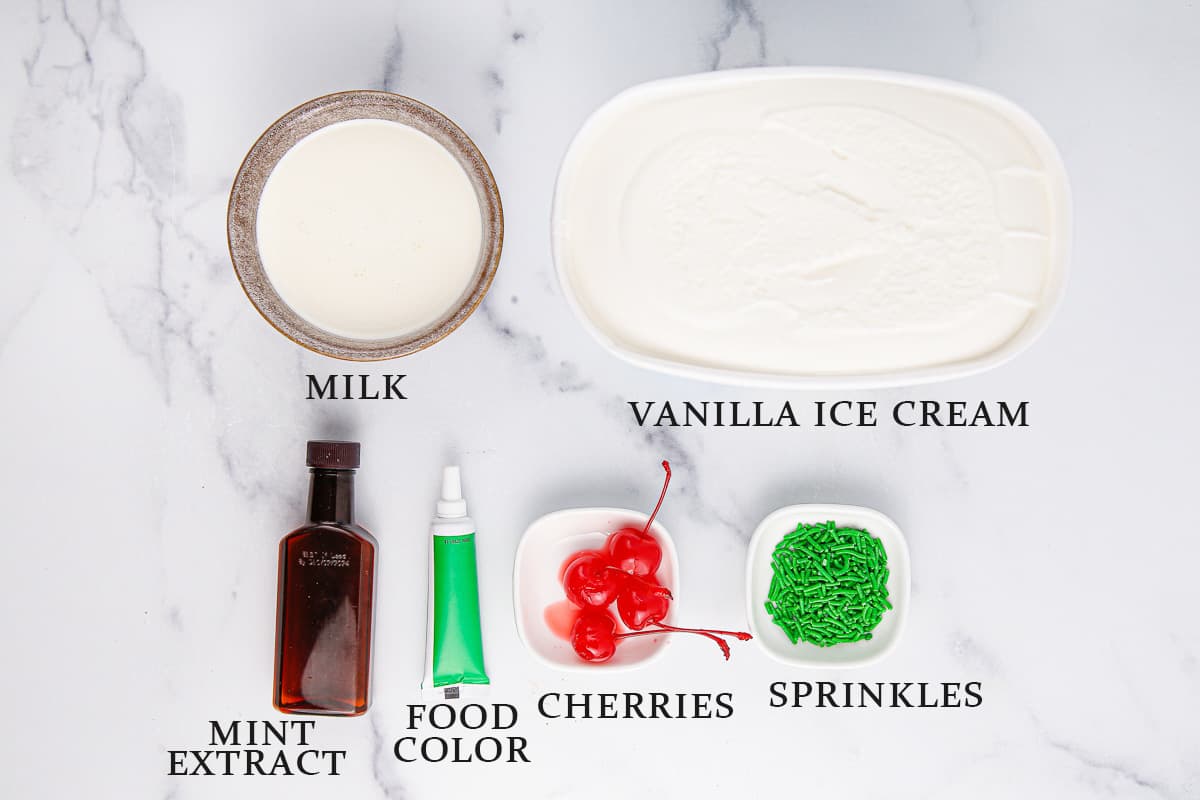 The entire recipe and instructions can be found in the recipe card at the bottom of this post. You can print the recipe from the card, if needed.
Prep!
There really isn't any prep work for this recipe other than to set up your blender.
Create!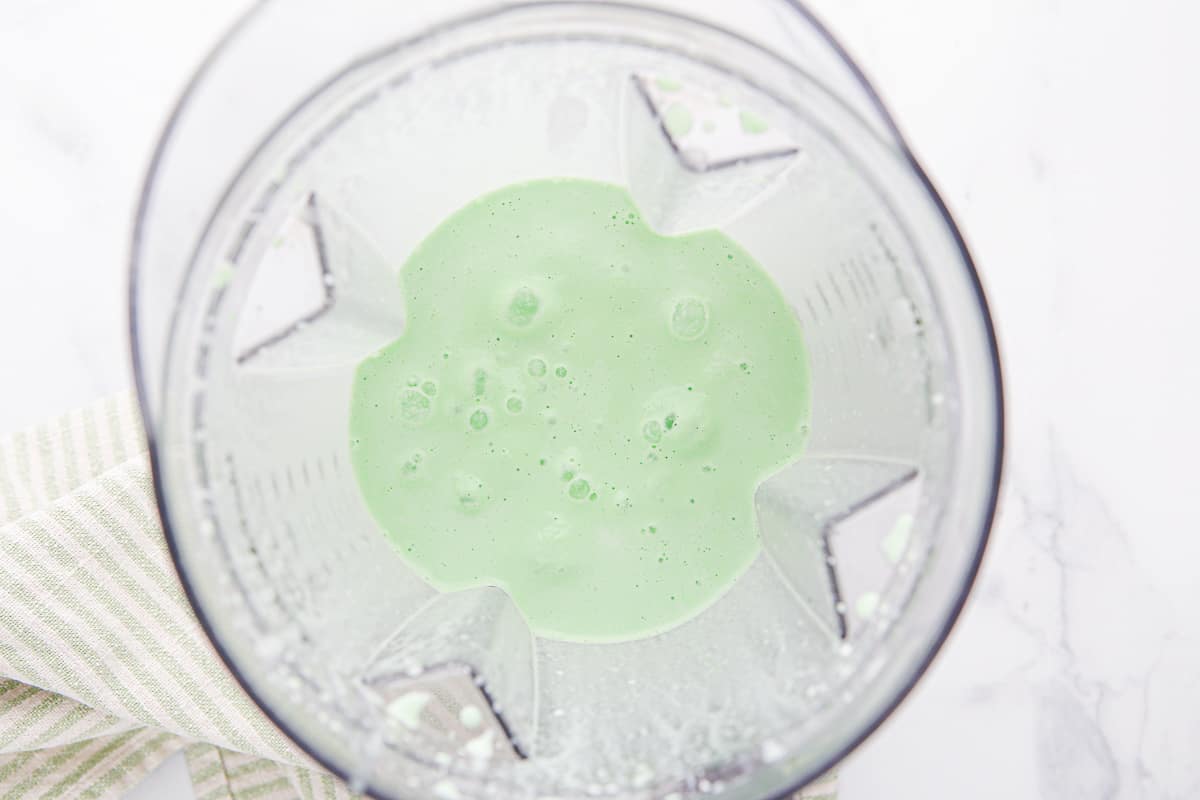 Add the ice cream, milk, mint extract and green gel food coloring to the canister of a blender and process until smooth and creamy.
Pour the blended milkshake into 2 tall glasses.
Present!
Garnish each milkshake with whipped cream, a maraschino cherry, and green sprinkles.
Tips and Techniques
Whole or 2% milk works best in this recipe.
Chill your glasses in the freezer for several minutes before serving to keep your milkshake extra cool.
Store leftover milkshake tightly covered in the refrigerator. Consume within 3 days.
FAQ's
What Flavor Is A Shamrock Shake?
A Shamrock Shake is a combination of vanilla ice cream and mint. This combination gives it a sweet, minty flavor.
More Recipes
Love this McDonald's Shamrock Shake Copycat Recipe? Follow me on Pinterest, Instagram, and Facebook for more.
If you try this recipe, I would really appreciate it if you would please leave a comment and star rating. Thanks!