Honey Mustard Dipping Sauce is the perfect compliment to crispy chicken tenders, fresh vegetables and so much more. Make this easy, tasty sauce in less than 5 minutes with just 4 ingredients.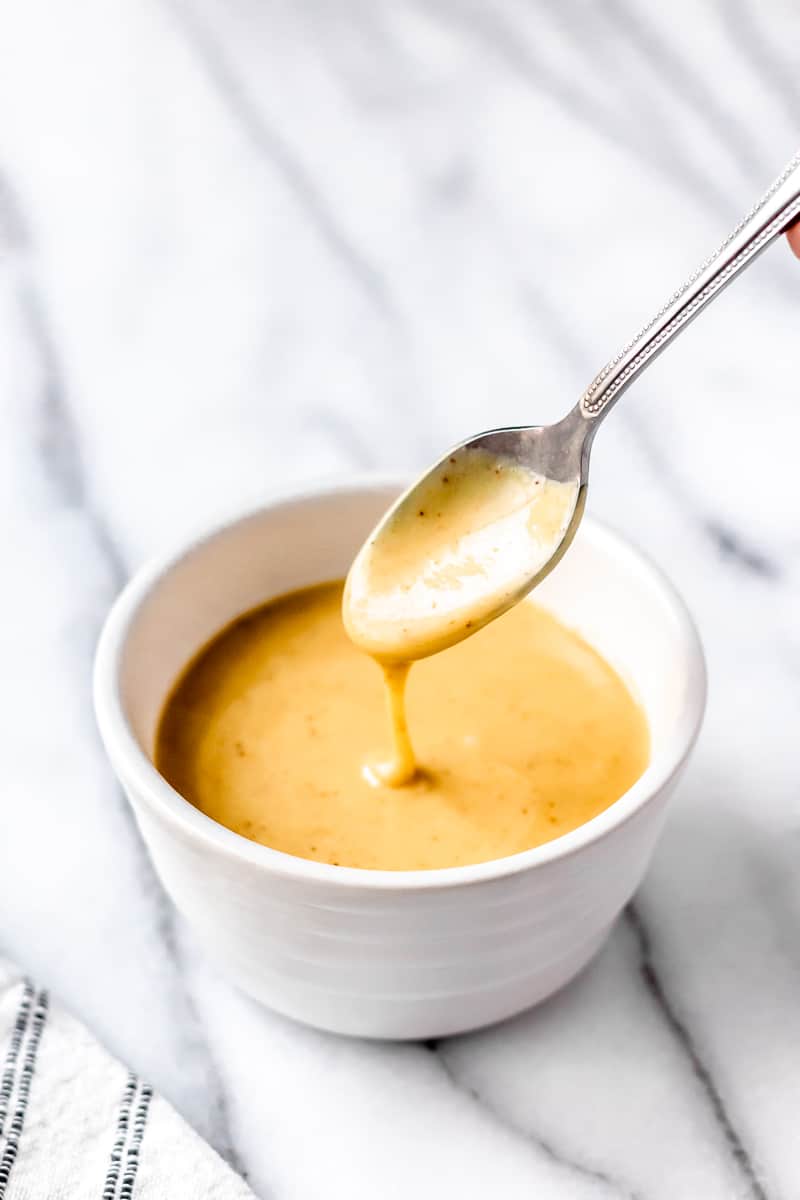 This post contains affiliate links. See our Disclosure Statement for more information.
My teenage son has suddenly decided that chicken tenders with honey mustard dipping sauce are life. He is non-stop asking to order them from Applebee's.
While the constant requests can get quite annoying, it does remind me of my college years. We would often go to Perkin's Restaurant in Newark, Delaware near the University of Delaware. If we weren't getting breakfast, it was a given that I was going to order the chicken strips with honey mustard sauce.
It was time to figure out how to create this tasty sauce so that I could make it homemade for him (and me!) whenever the craving hits. And, it pairs perfectly with my homemade baked chicken nuggets!
I compared the ingredients listed on Applebee's website to other honey mustard sauces and then got to mixing. I mixed a bunch of different combinations, and the one that I settled on tastes the most like Applebee's to us.
I did not add mustard seeds (they are listed on Applebee's list of ingredients) and did not like the flavor that prepared yellow mustard added. I also didn't find a need to add any vinegar or lemon juice. The mayonnaise that I use has both of those ingredients in it already.
I kept the recipe as simple as possible. It's so easy and delicious. Because it's made with pantry staples, there really isn't a need to buy this sauce from the store. Enjoy it fresh in just minutes!
Why This Recipe Works
This is a super quick and easy recipe. It's made with just 4 ingredients and takes less than 5 minutes to make.
Honey Mustard is very creamy and flavorful. It's the perfect combination of sweet and tangy all blended into one smooth sauce.
It's a very versatile sauce and can be used as a dip or dressing. Plenty of suggestions for how to serve Honey Mustard Sauce are given further down this post.
How To Make Honey Mustard Sauce
Ingredients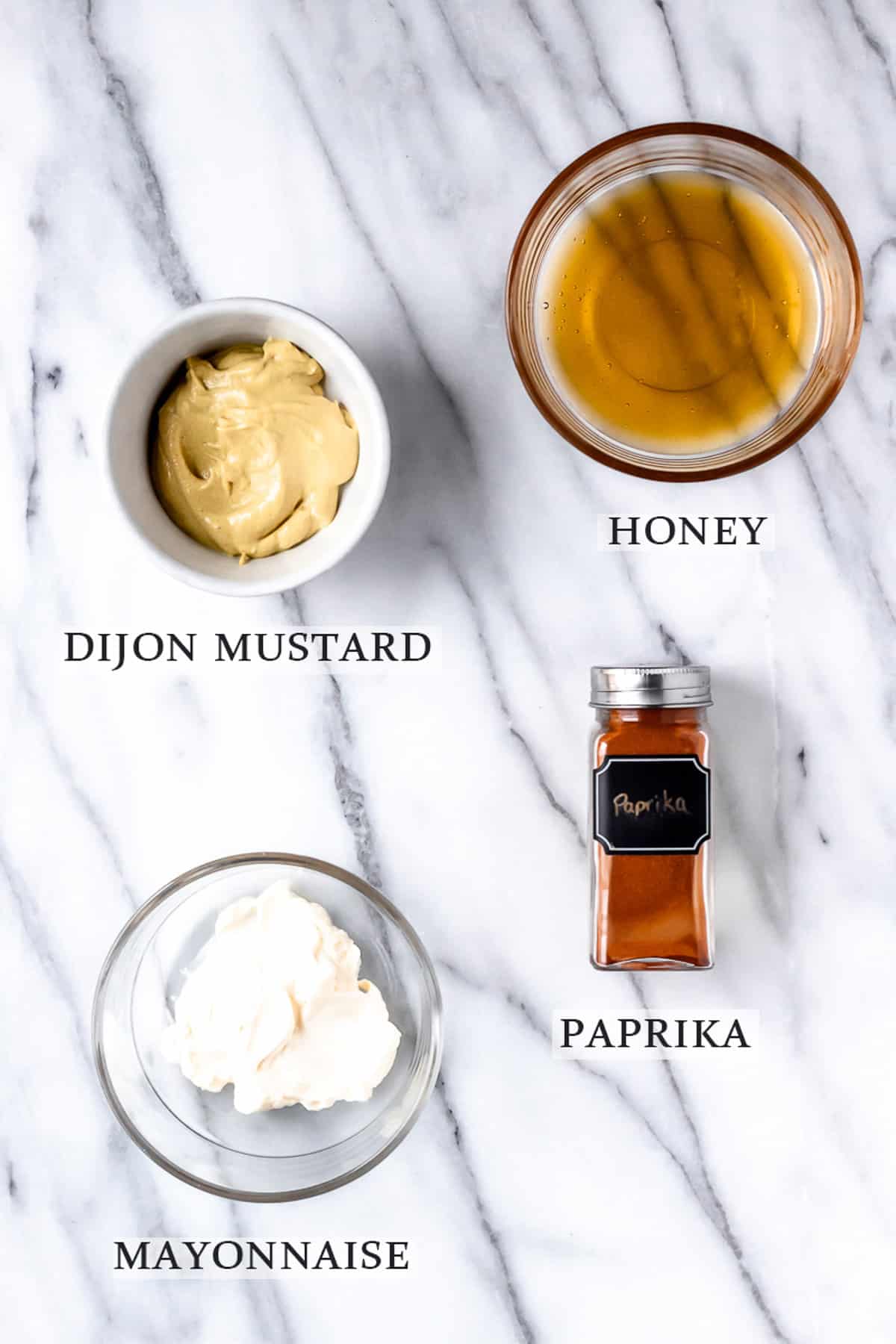 The flavor of your honey mustard sauce will vary slightly depending on the brands that you use. I listed the brands that I use for a reference.
The entire recipe and instructions can also be found in the recipe card at the bottom of this post. You can also print the recipe from the card, if needed.
Prep!
There is really no prep work for this recipe other than to gather your ingredients.
Create!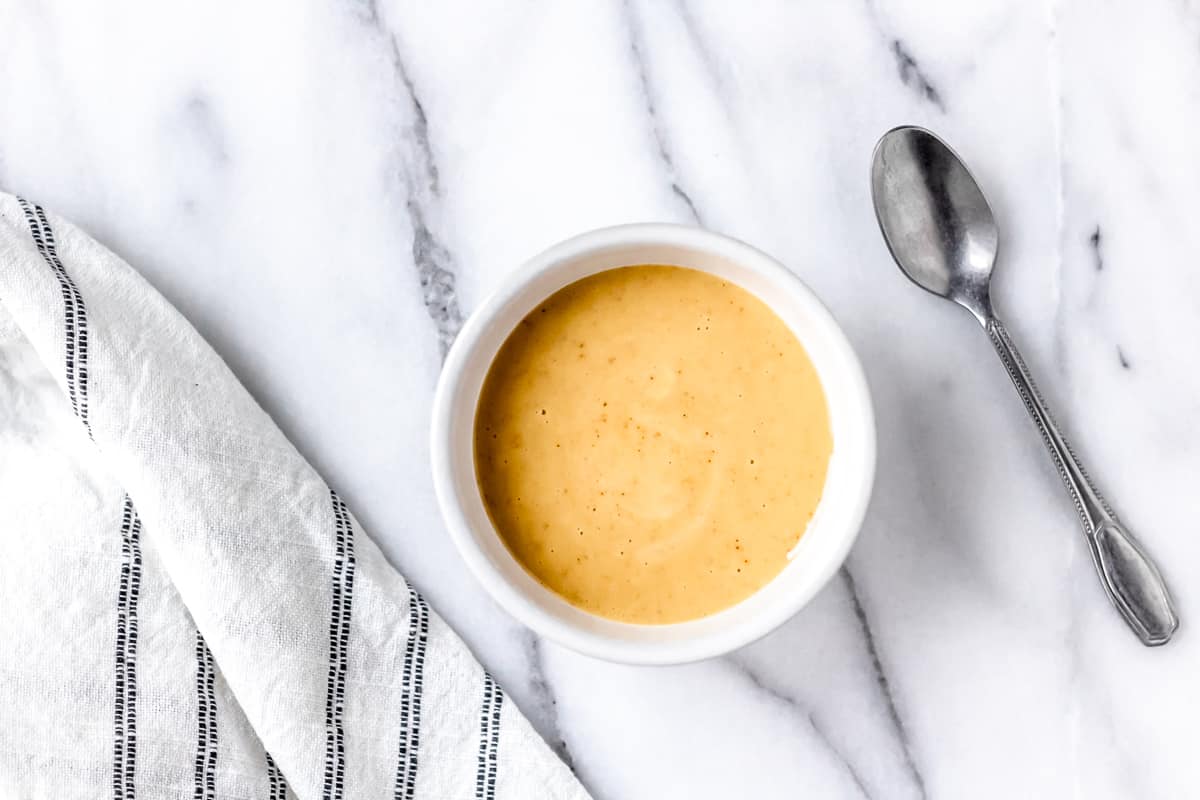 Whisk together the mayonnaise, dijon mustard, honey and paprika in a small bowl until well blended and smooth.
Chef's Tip: because some honey is sweeter than others, you may want to add it gradually and test as you go.
Present!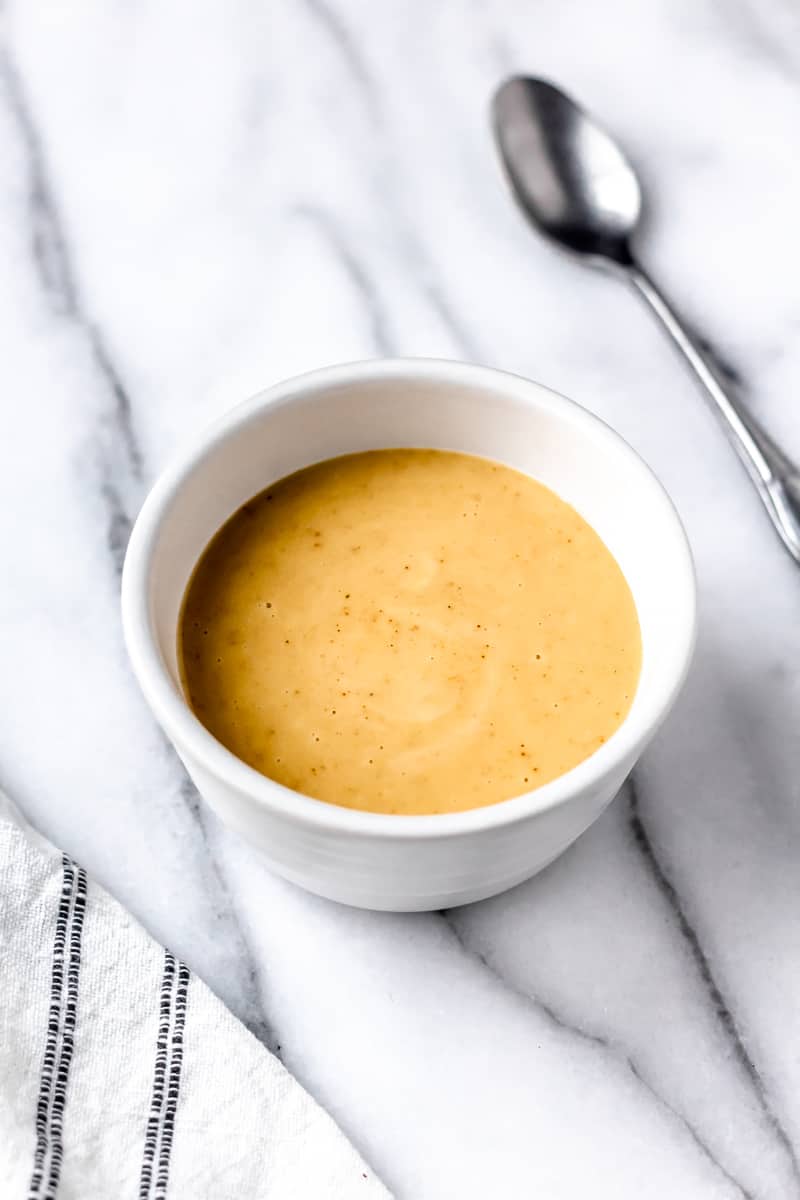 Serve as desired.
Tips and Techniques
Because some honey is sweeter than others, you may want to add it gradually and taste test the sauce as you go.
Store in the refrigerator in an airtight container or a jar with a lid for 2-4 weeks (so long as your ingredients don't expire before then).
FAQ's
What Do You Serve With Honey Mustard Sauce?
Honey Mustard Sauce can be used in a variety of ways including:
As a dip for chicken tenders and chicken nuggets
As a dip for fresh vegetables
As a dip for french fries or potato wedges
As a spread on sandwiches and in wraps
Basted onto grilled meats such as chicken and pork chops
As a dipping sauce to a variety of different appetizers
As a salad dressing
Is Honey Mustard Healthy?
Honey mustard sauce is probably not considered to be all that healthy to some people, but in moderation should be okay for most diets.
Full nutritional information is in the recipe card below.
More Homemade Sauce Recipes
Love this Honey Mustard Dipping Sauce recipe? Follow me on Pinterest, Instagram, and Facebook for more!
If you try this recipe, I would really appreciate it if you would please leave a comment and star rating. Thanks!