Grilled Plantains are an easy-to-prepare summer side dish that can be paired with many main dishes. They can be enjoyed as is or seasoned with a variety of sweeteners and spices. This dish is sure to be the perfect complement to all of your island-inspired meals.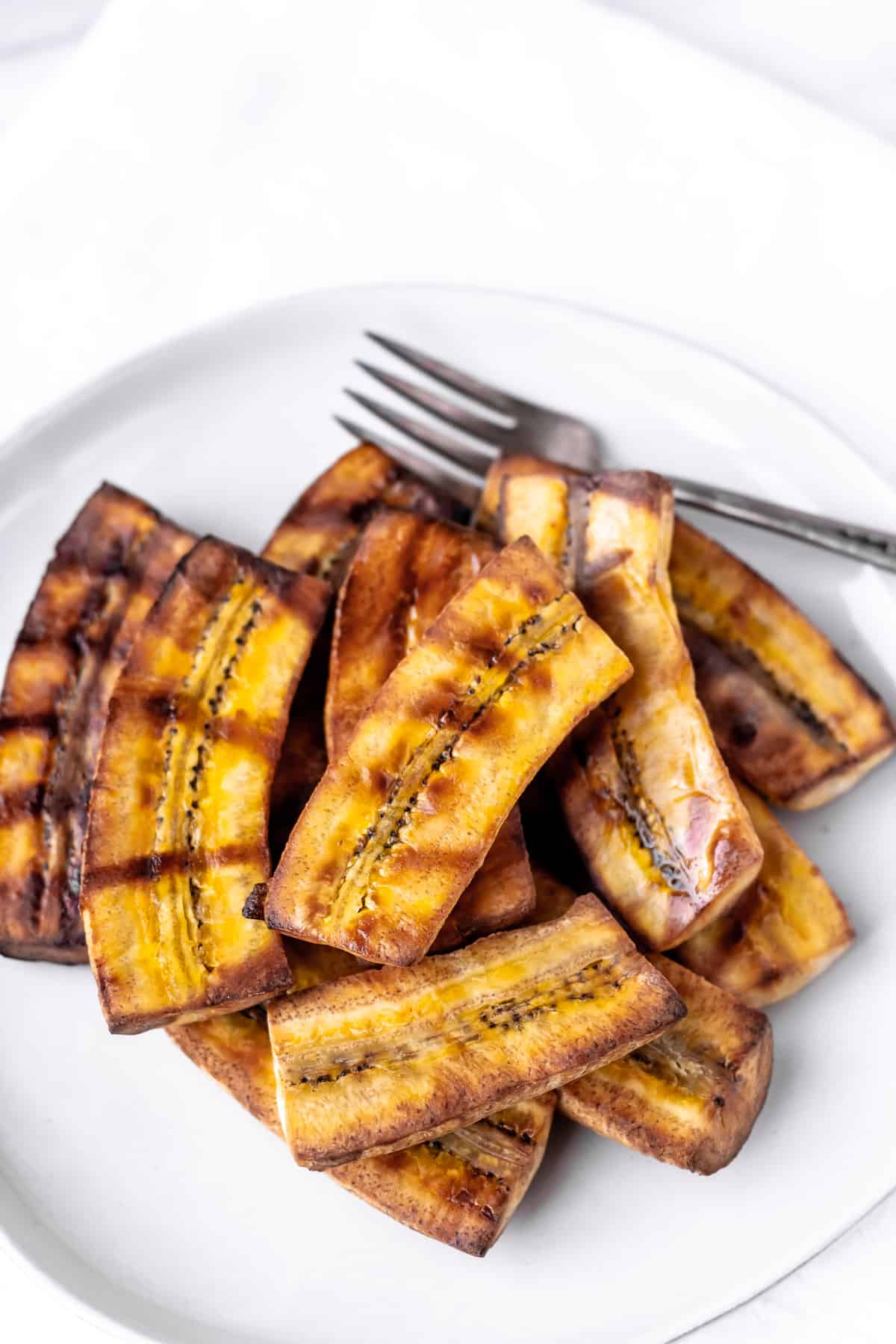 This post contains affiliate links. See our Disclosure Statement for more information.
Grilled Plantains are one of the best side dishes for summer. They are easy to prepare and bring a taste of the islands to your dinner table, as they are very popular in the cuisines of Jamaica, Cuba and Puerto Rica.
These plantains pair great with Grilled Cuban Pork Chops, chicken, steak and even seafood dishes.
If you enjoy plantains, you will also love these recipes for Sticky Sweet Fried Plantains and Sweet Plantain Lasagna (Puerto Rican Lasagna).
Why This Recipe Works
Grilling plantains is quick and easy. You only need two ingredients and about 15 minutes to make this recipe.
They aren't the same old barbecue side dish. Plantains aren't unusual, but they are something a little different for a lot of people.
This is a very versatile recipe. You can enjoy these grilled plantains as is or add brown sugar, maple syrup, honey, cinnamon or any spices that you prefer.
How To Grill Plantains
Ingredients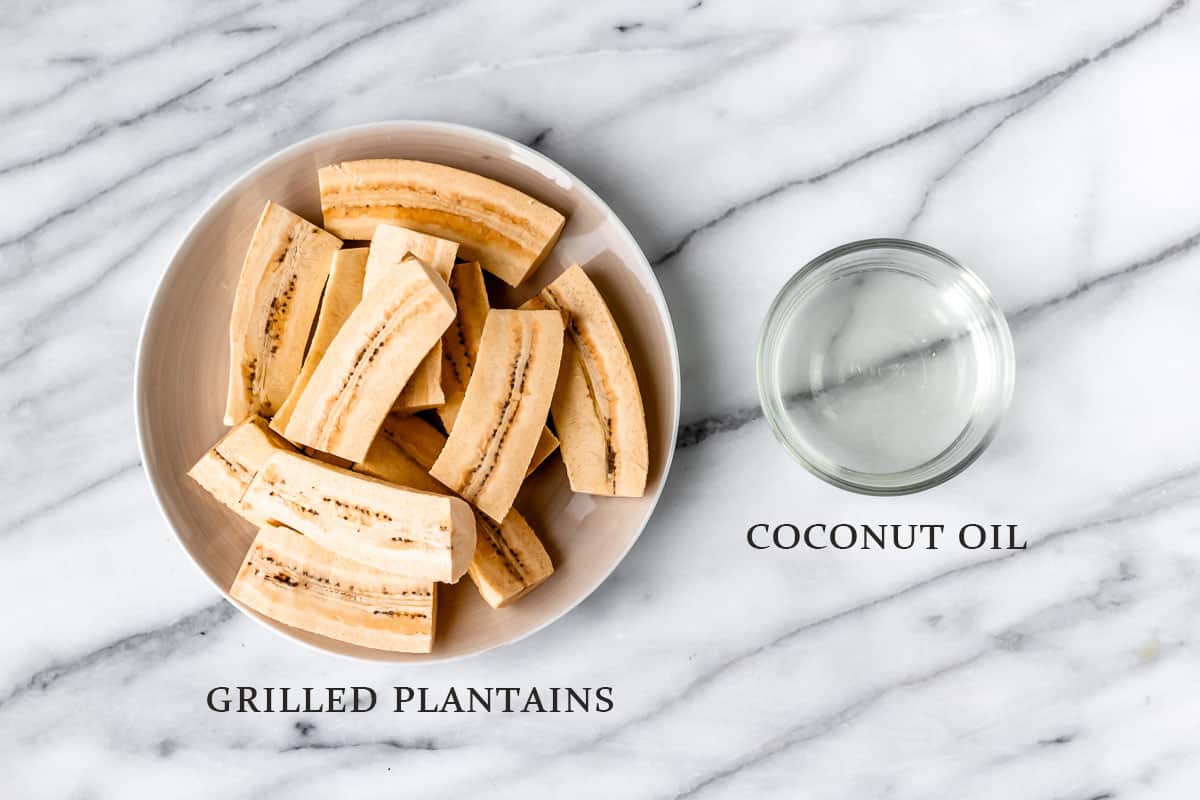 3 plantains: I prefer to use ripe, but still firm, plantains where the skin is yellow with only a few black areas. If you prefer super ripe plantains, where the skin is mostly black, you may want to grill them wrapped in foil so that they don't fall apart.
1-2 tablespoons coconut oil, melted
Chef's Tip: if you don't like the taste of coconut, you can use refined coconut oil that has no flavor or scent or you can simply use melted butter.
The entire recipe and instructions can also be found in the recipe card at the bottom of this post. You can also print the recipe from the card, if needed.
Prep!
Cut the ends off of the plantains, then slice the skin down the center vertically, being careful not to cut into the plantain itself.
Peel the skin off and discard. Cut each plantain in half horizontally, then vertically so that you have 12 pieces.
Preheat your grill to high or 500°F.
Note: you can use an indoor grill for this recipe, if you prefer.
Create!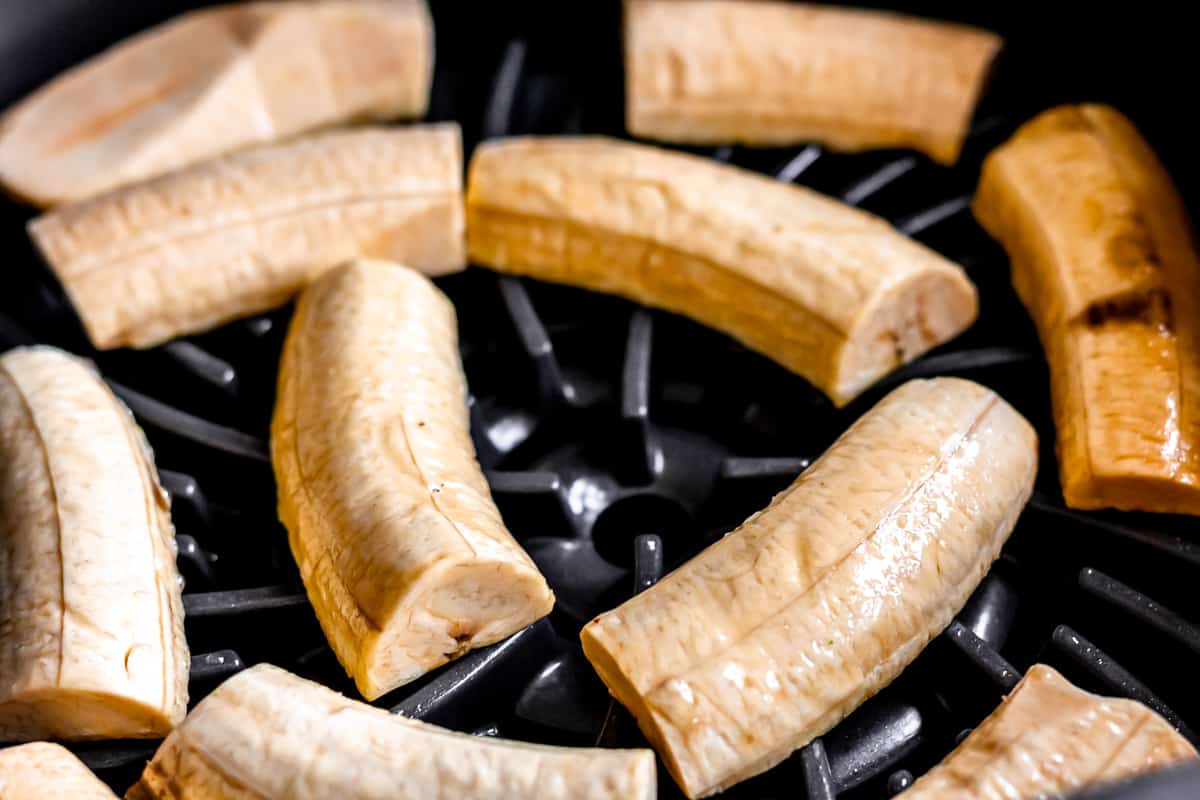 Brush one side of the plantains with the coconut oil and place oil side down on the grill. Brush the tops with more oil.
Grill for approximately 4-6 minutes, basting with the oil as needed to keep the plantains from drying out, or until lightly browned.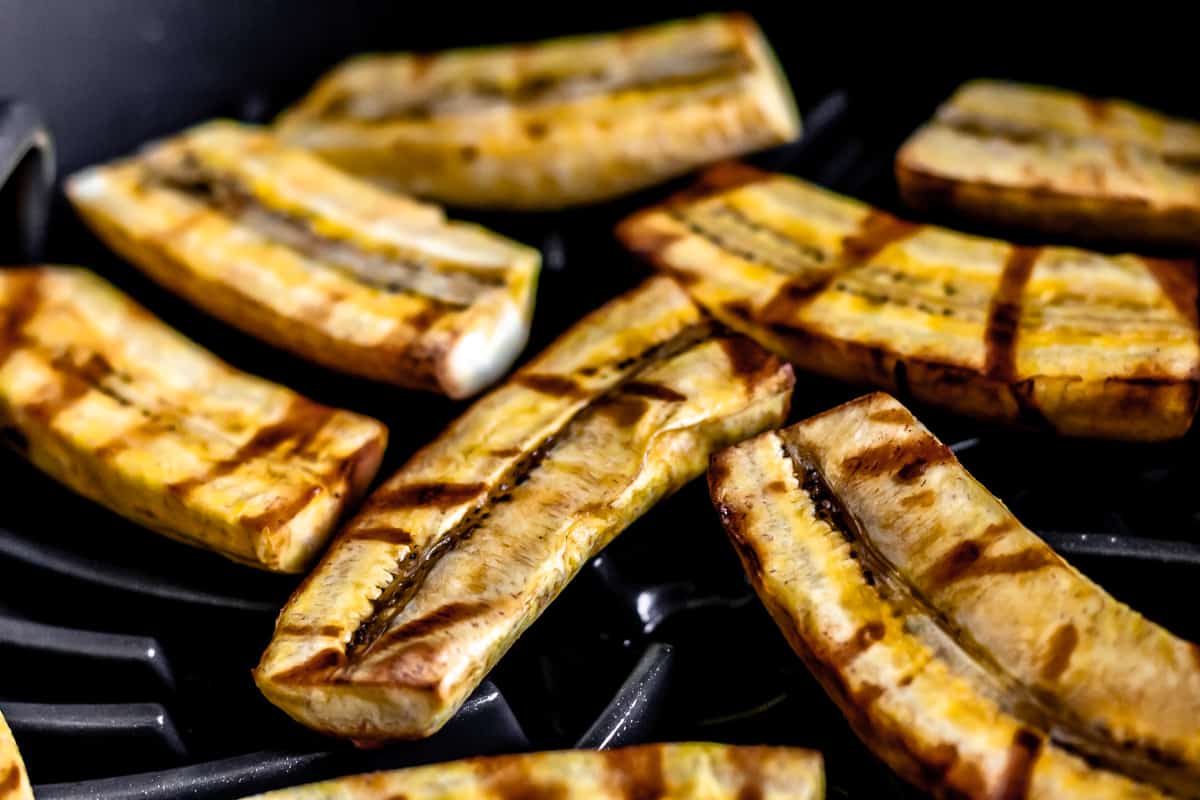 Flip and continue grilling and basting as needed until lightly browned and tender.
Present!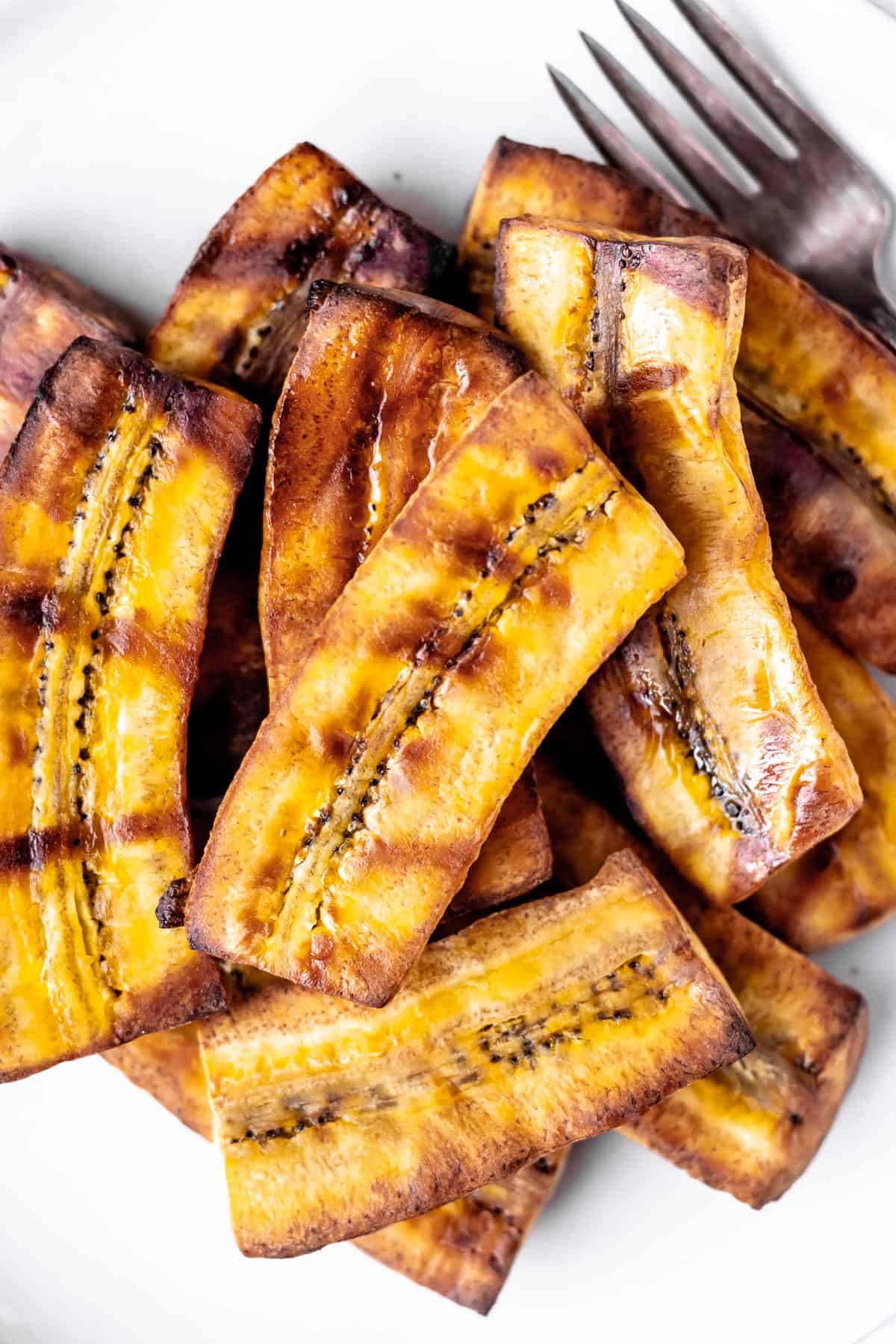 Serve as is or sprinkle on brown sugar, maple syrup and/or honey, if desired
Tips and Techniques
You can refined coconut oil if you don't like the taste of unrefined coconut oil or you can simply use melted butter instead.
Store leftovers tightly covered in the refrigerator. Consume within 3-4 days.
FAQ's
Are Grilled Plantains Healthy?
Plantains are a good source of fiber, vitamins and minerals such as Vitamin A, Vitamin C and potassium. Coconut oil does add saturated fats to this recipe so only use as much as you really need.
Can You Grill Green Plantains?
Green plantains can be grilled, but will take longer to cook. They are starchy and not sweet like yellow or black plantains.
More Grilled Recipes
Love this Grilled Plantains recipe? Follow me on Pinterest, Instagram, and Facebook for more!
If you try this recipe, I would really appreciate it if you would please leave a comment and star rating. Thanks!