Tangy, sweet, and delightfully tart, Cranberry Salad Dressing is perfect on any fall salad. Or, use it over raw or roasted vegetables – holiday guests will love it!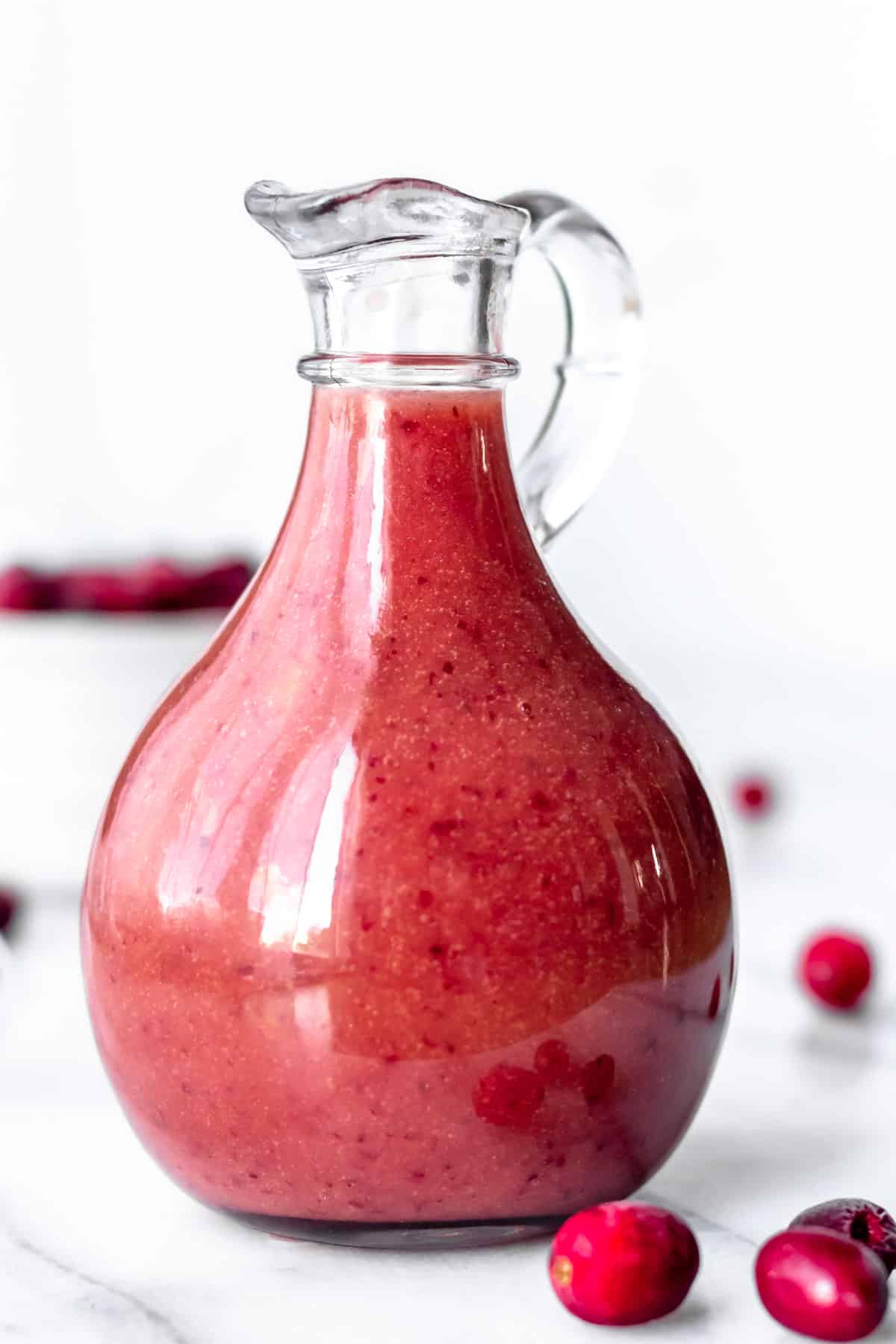 This post contains affiliate links. See our Disclosure Statement for more information.
The best way to reuse leftover Thanksgiving turkey and other foods is to reimagine them in a salad.
That's exactly what I did with the Leftover Turkey Quinoa Bowls. In fact, when you cover the turkey and quinoa in this homemade cranberry salad dressing, it ties all the savory flavors together.
This dressing is also perfect to serve over my Fall Roasted Vegetables recipe. You can use it in addition to or in place of the cranberries in the recipe.
Why This Recipe Works
Homemade salad dressings are so easy to make, especially this one. All you have to do is place all the ingredients in a bowl, whisk them together, and it's ready to go.
Cranberry salad dressing is perfect for fall salads and as a drizzle on top of raw or roasted veggies. It's even delicious as a marinade for roasted turkey, chicken, or pork.
Since you're making it from scratch, it's perfectly adaptable to your tastes. Make it as sweet or as zingy as you like it.
Step By Step Instructions
Ingredients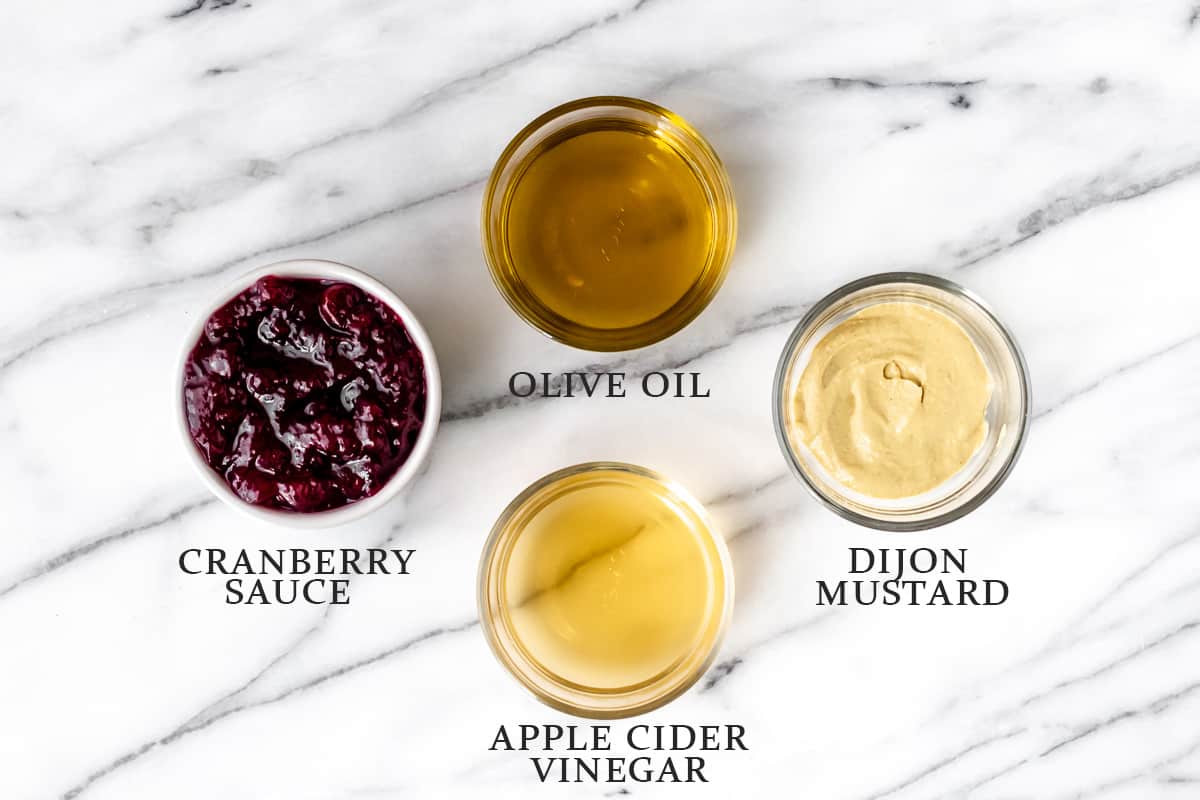 The entire recipe and instructions can also be found in the recipe card at the bottom of this post. You can also print the recipe from the card, if needed.
Prep!
There is no significant prep work for this recipe.
Create!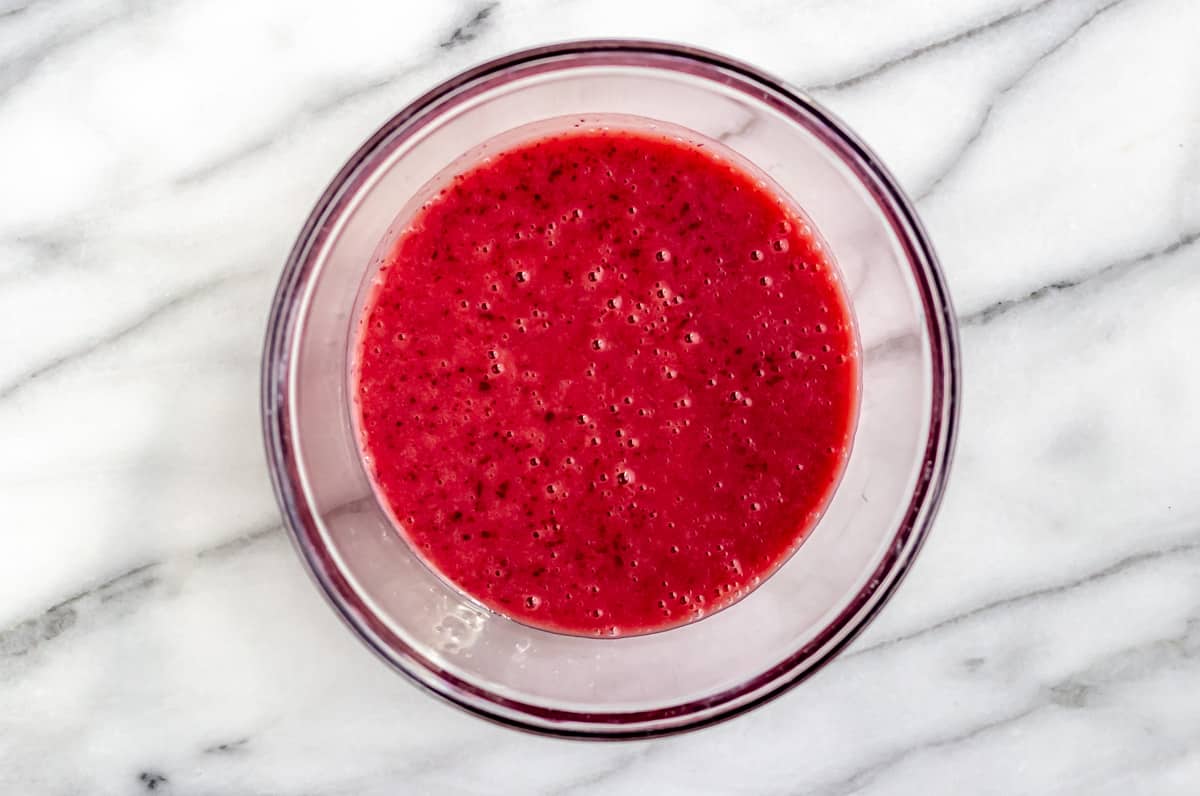 Whisk together the cranberry sauce, apple cider vinegar and dijon mustard until well blended.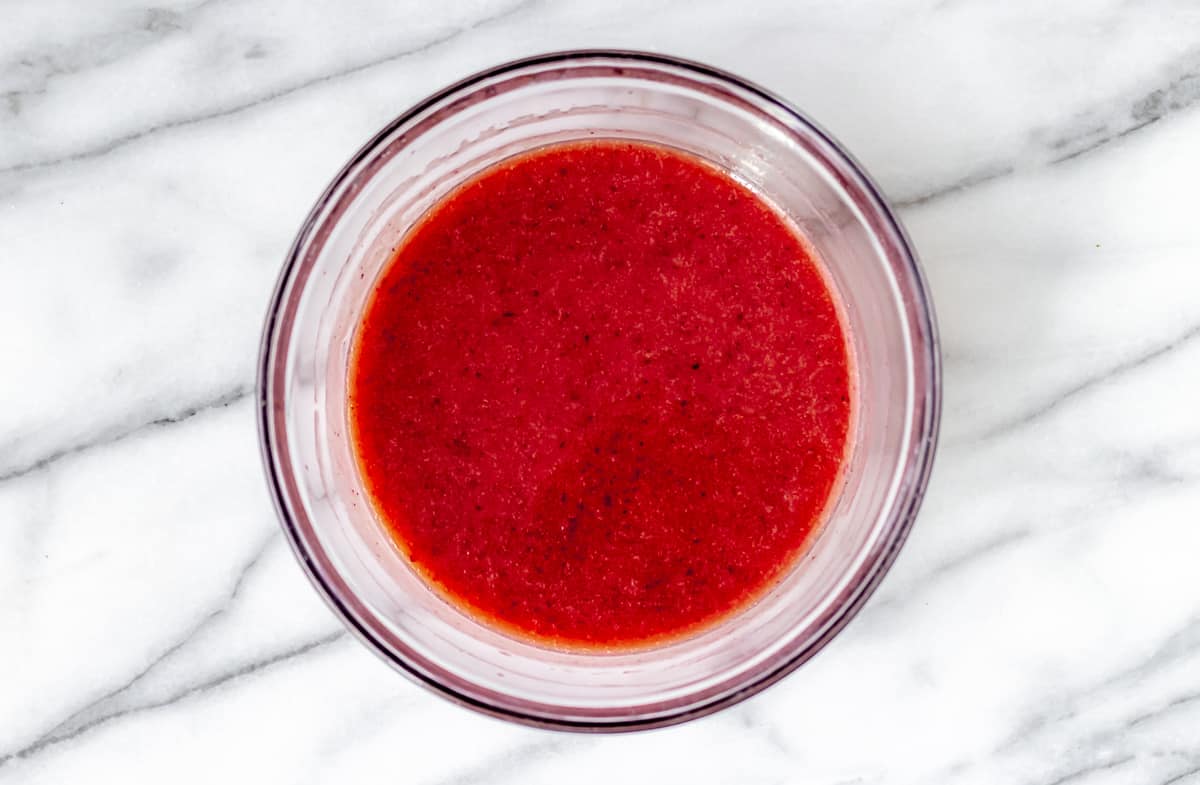 Gradually whisk in the olive oil until fully emulsified.
At this point taste the dressing. If it's too sour or zingy, add a little honey or maple syrup to balance it out. Season with salt and pepper to taste.
Chef's Tip: the cranberry dressing may be smooth or a little chunky depending on the cranberry sauce that you use. If you want it completely smooth, you can combine it in a blender.
Present!
Serve over salad, especially harvest salads, roasted turkey or chicken, or vegetables.
Tips and Techniques
You can mix the cranberry salad dressing in a blender if you prefer it to be super smooth.
Store leftovers in an airtight container in the refrigerator. Consume within a week.
FAQ's
Can I Make This Salad Dressing With Balsamic Vinegar?
Yes, you can definitely make a cranberry balsamic salad dressing recipe. To prevent the colors from being too dark, I suggest using white balsamic vinegar. The flavors will be incredible.
How Do You Make Cranberry Vinaigrette With Fresh Cranberries?
The process is basically the same as my recipe, except you'll add one extra step. Add all the ingredients – including a handful of fresh cranberries – to a blender or food processor. Then, taste it. If you want it a little sweeter, add a bit more honey.
Is Cranberry Salad Dressing Healthy?
Yes, this vinaigrette is really good for you. Cranberries contain lots of antioxidants and vinegar is good for your gut health. If you use natural sugars from maple syrup or honey, it will be easier on your blood sugar too.
More Cranberry Recipes
Love this Cranberry Salad Dressing recipe? Follow me on Pinterest, Instagram, and Facebook for more!
If you try this recipe, I would really appreciate it if you would please leave a comment and star rating. Thanks!