Puff Pastry is the perfect base to the 12 insanely delicious puff pastry tart recipes listed below. These sweet, mostly fruit filled treats are all so perfect for the season. No need to worry if you don't have the skills or time to make your own homemade puff pastry – store-bought will work just fine for any of these yummy desserts!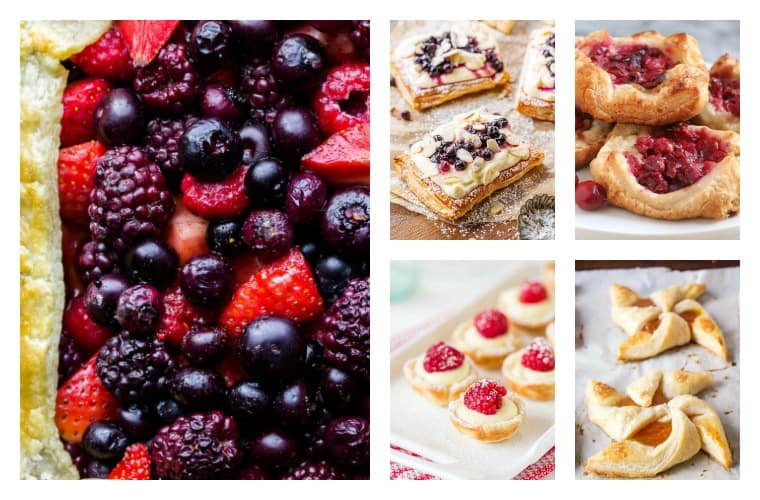 This post contains affiliate links. See our Disclosure Statement for more information.
Puff pastry has to be one of pastry-makings most greatest accomplishments! Not only is it flaky and delicious, it's incredibly versatile. There are endless ways it can be used in all types of recipes from savory to sweet and from appetizers to dessert. And one of those tasty ways is to use puff pastry as the base of a tart. Below, you will find 12 insanely delicious puff pastry tart recipes. This collection features sweet, dessert tarts, most of which feature fruit.
What is a Tart?
A tart is simply an open, filled pastry. You an use a variety of different types of pastry and fillings. Tarts can be sweet or savory. Sweet tarts are more common and often filled with custard and/or berries.
Can You Use Store Bought Puff Pastry?
Absolutely, 100% yes! Puff pastry is not the easiest pastry to make from scratch. It's actually pretty labor-intensive. Luckily for those who are not super skilled at the craft, frozen store-bought puff pastry bakes just as well and tastes almost as good as a homemade puff pastry recipe would.
The biggest difference between homemade and store-bought puff pastry is that homemade puff pastry uses butter, while most store-bought puff pastry uses vegetable shortening. If you have a good 3+ hours free to make your own homemade puff pastry, go for it! But, if you prefer to take the easy route, store-bought is still pretty darn good!
12 Insanely Delicious Puff Pastry Tart Recipes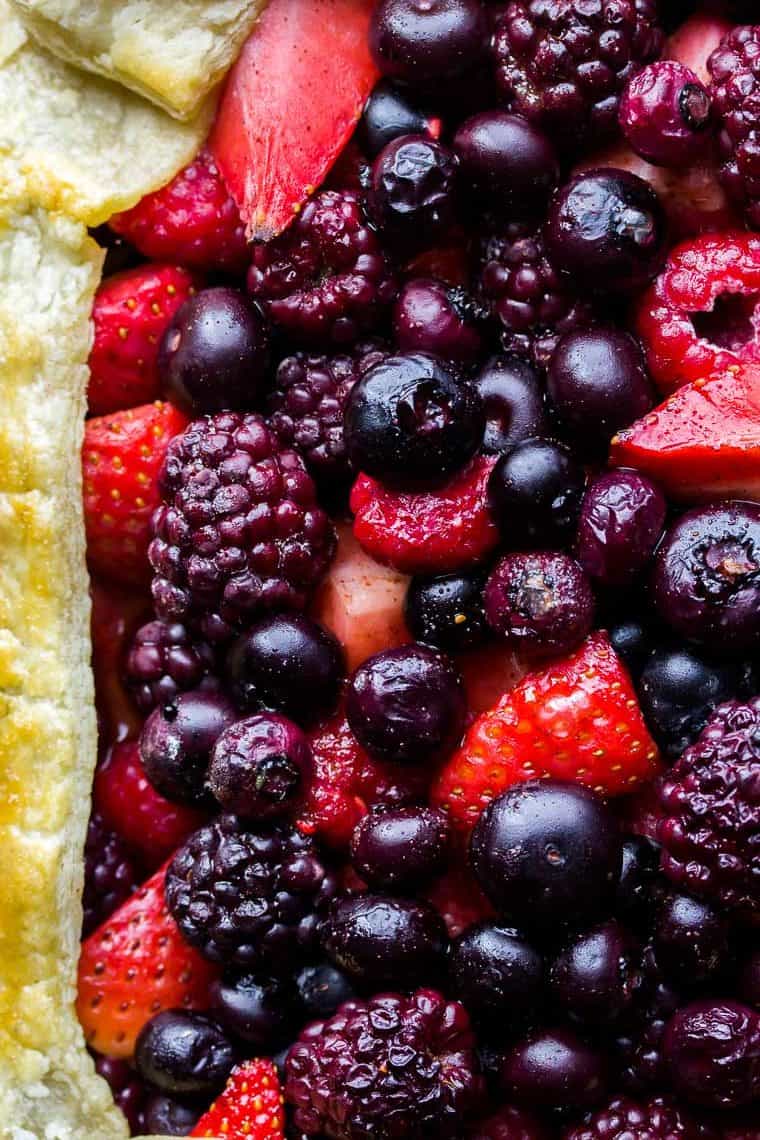 This Mixed Berry Puff Pastry Tart is loaded with fresh summer berries. There's an interesting hint of brown sugar and cinnamon in every bite. Serve a slice of this tart with a scoop of ice cream for the perfect spring or summer dessert!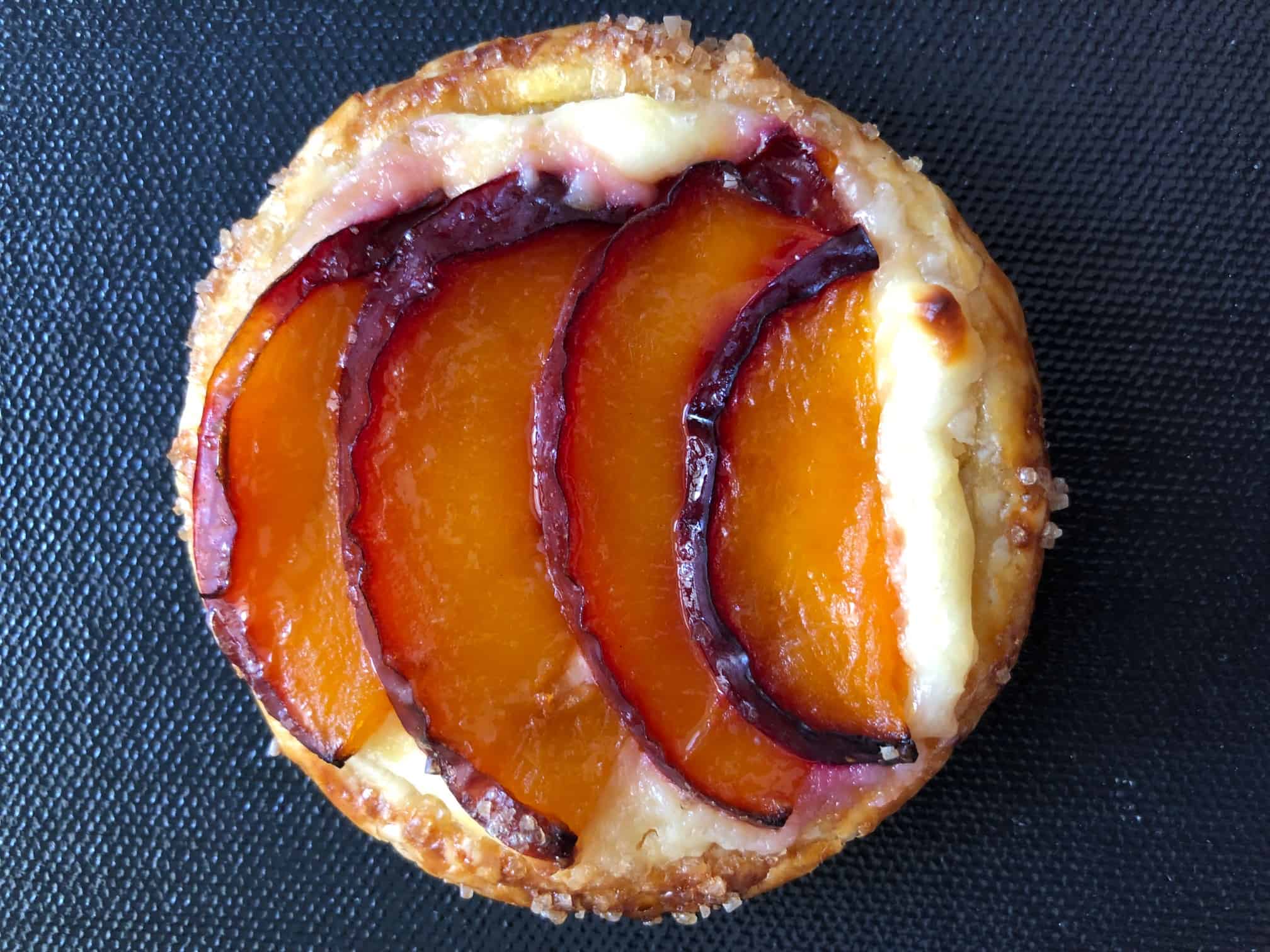 This recipe is at the top of my must-try list at the moment! Plums are so delicious, yet not seen in dessert recipes as often as other fruits. These little plum tarts with cream cheese in a crispy puff pastry shell look so delicious – especially with that extra sprinkle of sugar on top!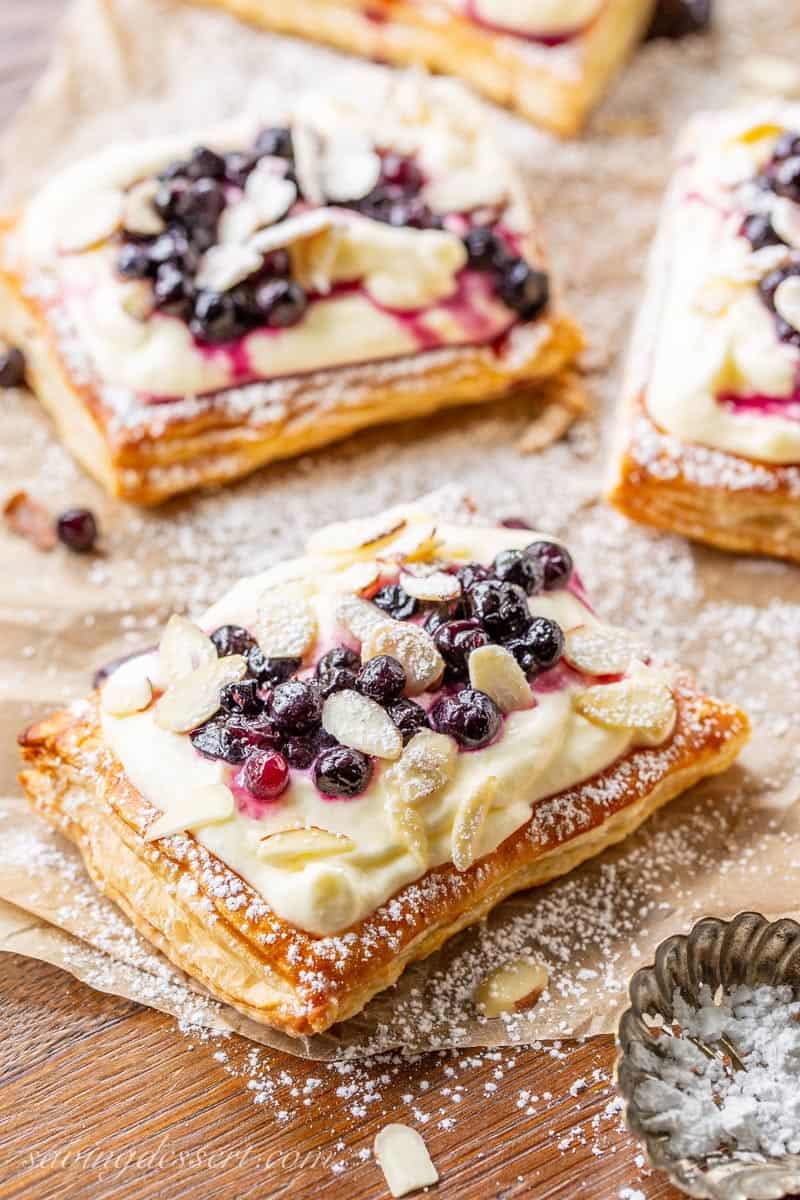 These indulgent tarts are made with fresh blueberries, lemon curd, mascarpone cheese, and almonds. It's not a complicated recipe, yet looks so impressive when put together. The combination of flavors is simple, yet absolutely amazing!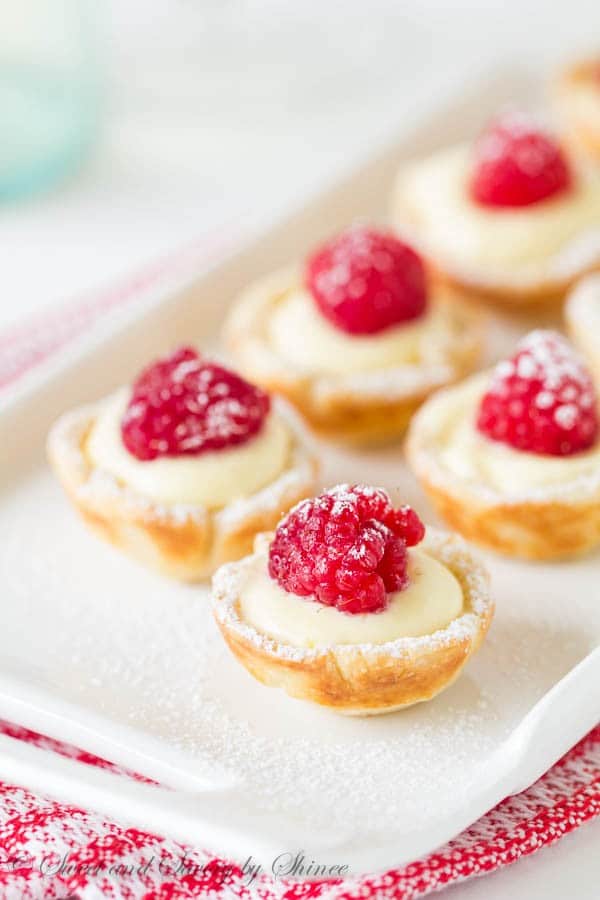 It's likely fair to say that berries and cream cheese are one of the most popular fillings for puff pastry tarts – but it's such a perfect trio of flavors and textures and that's no different when it comes to these 2-bite mini Raspberry Lemon Tarlets. These little treats are beautiful to display for any occasion.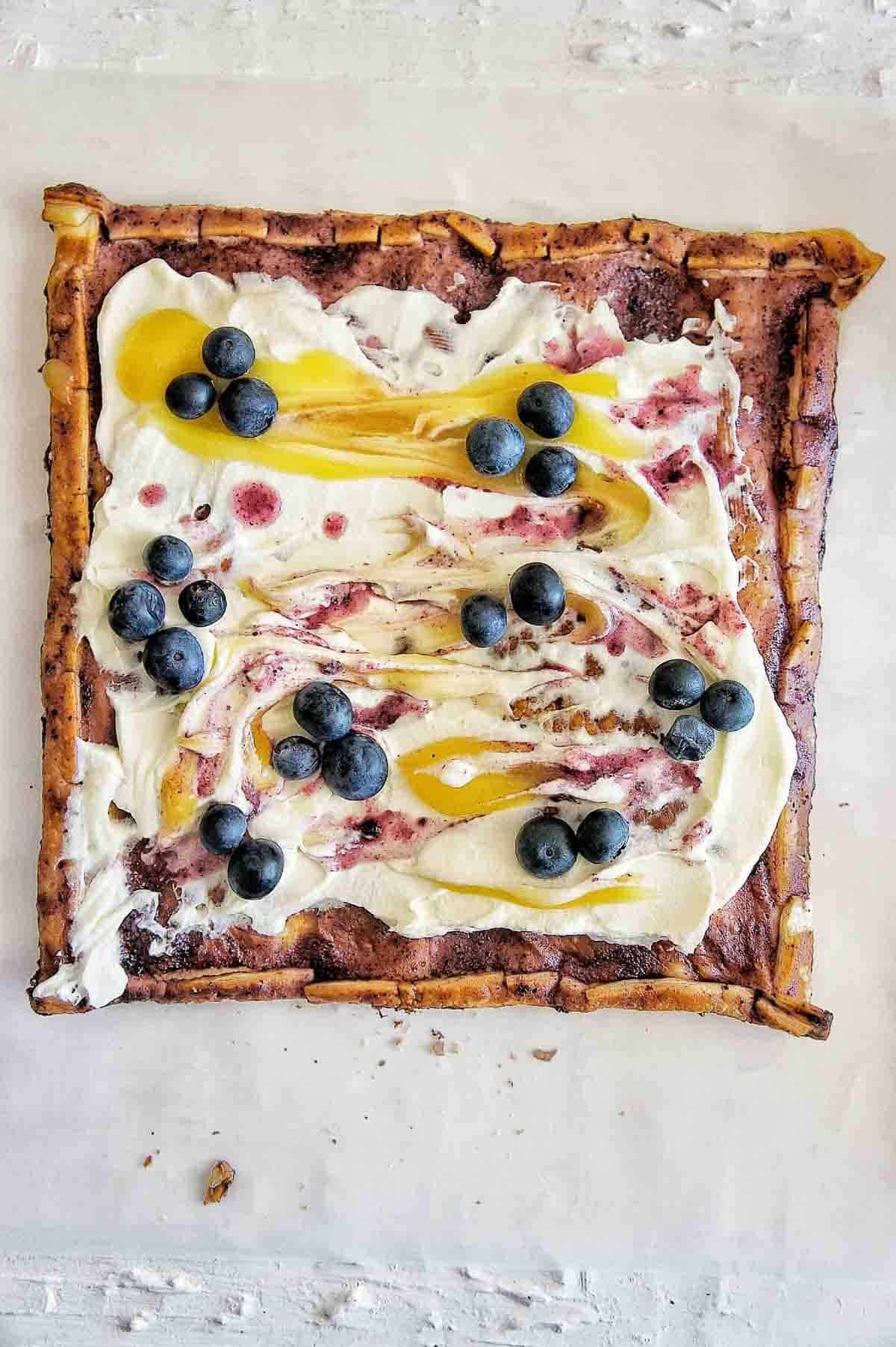 This Blueberry Lemon Curd Tart is such an original recipe! The puff pastry tart is coated with a blueberry syrup then topped with a sweet whipped cream, lemon curd, more blueberry syrup, and fresh fruit. Blueberries and lemon are a match made in heaven!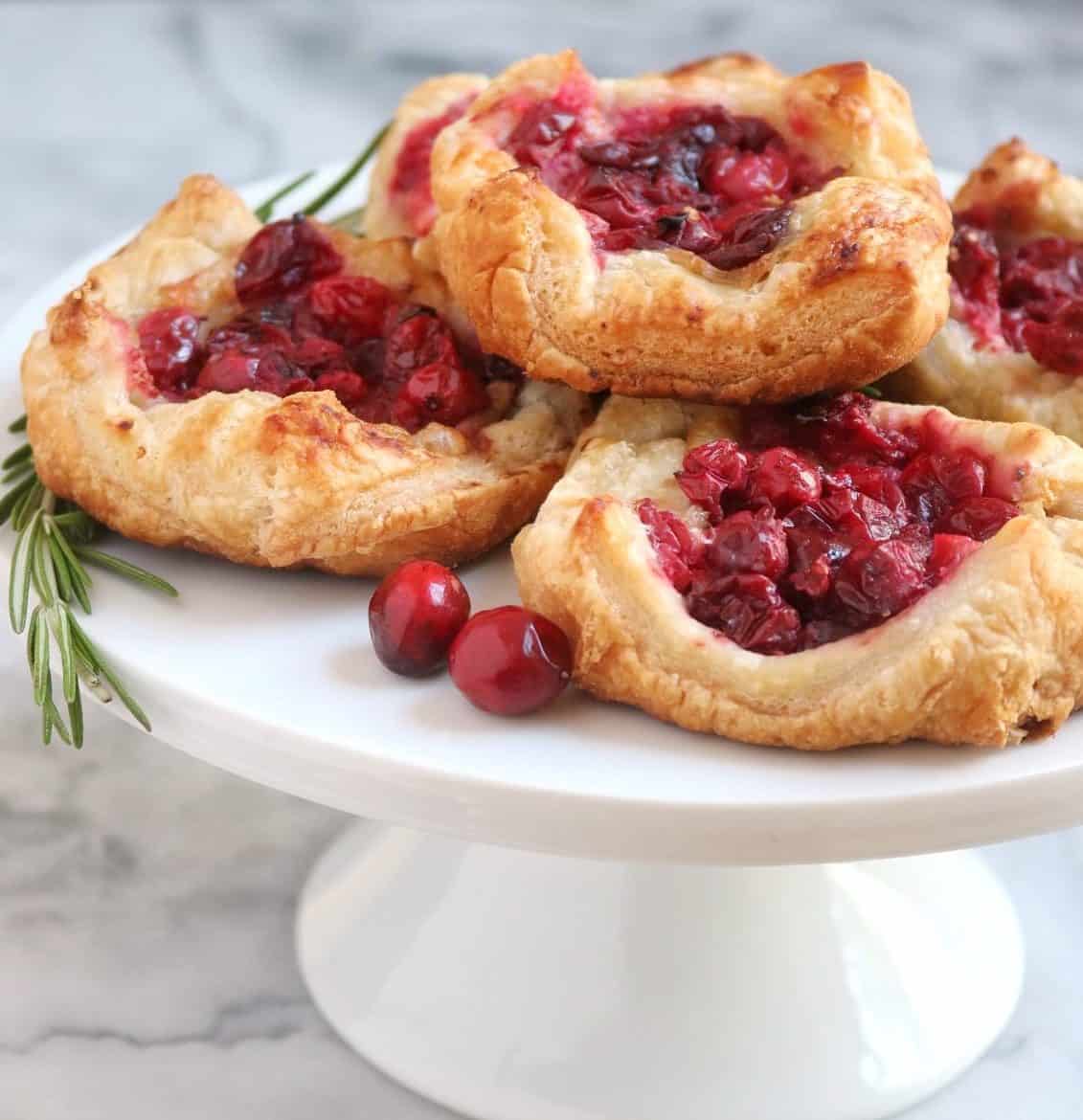 These Cranberry Brie Puffs would be perfect set out at a holiday party – they are gorgeous!  The combination of cranberries and brie cheese go so well together. This is such an impressive recipe, yet so easy to prepare.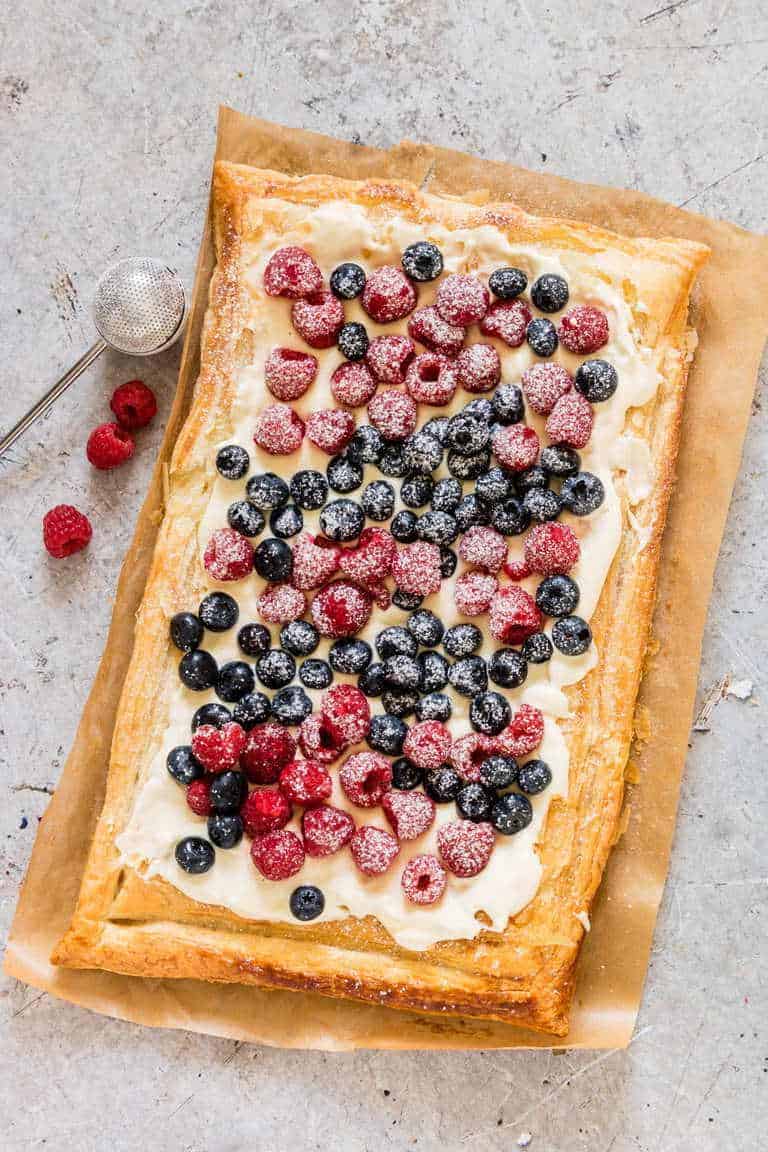 The best part about this tart is that you can eat it for breakfast! This tart is made with just a few ingredients and is really simple to put together. Put on a pot of coffee and breakfast is served!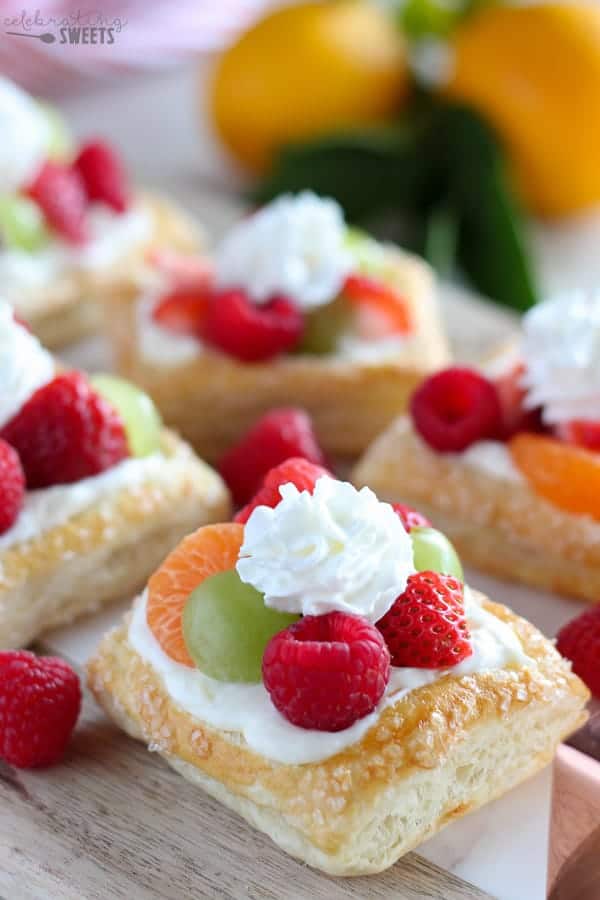 Fresh lemon juice and zest is mixed into the cream cheese that's spread onto mini puff pastry tart shells. Topped with a combination of fresh fruit and a dollop of whipped cream, these sweet little bites are a delicious treat!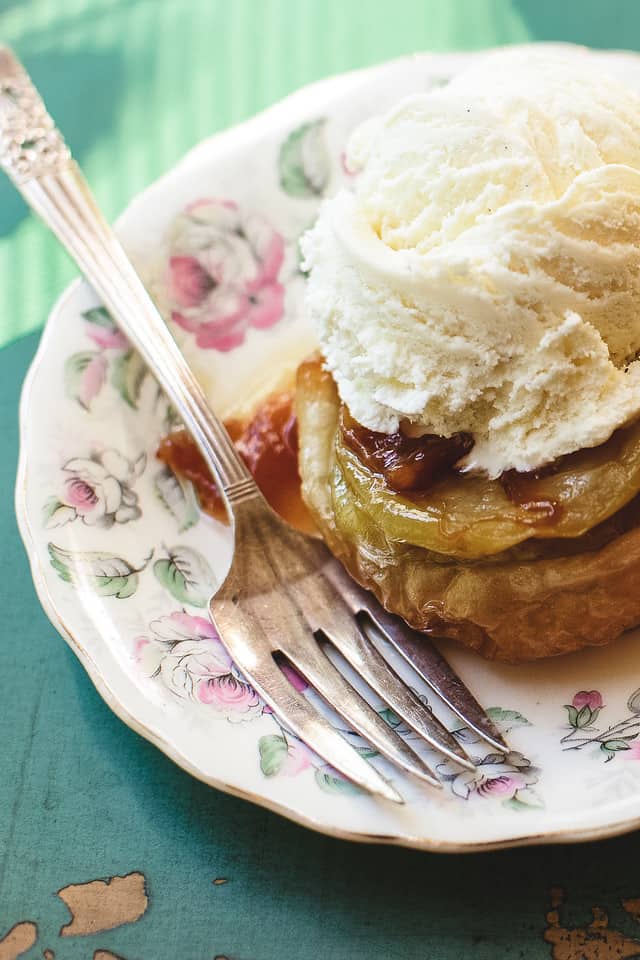 This Apple Tarte Tatin is a easy French upside down apple tart made with store-bought puff pastry. This recipe is super easy, and only requires 5 ingredients! Pam over at Sidewalk Shoes states that these need to be served warm and go especially great with a scoop of ice cream!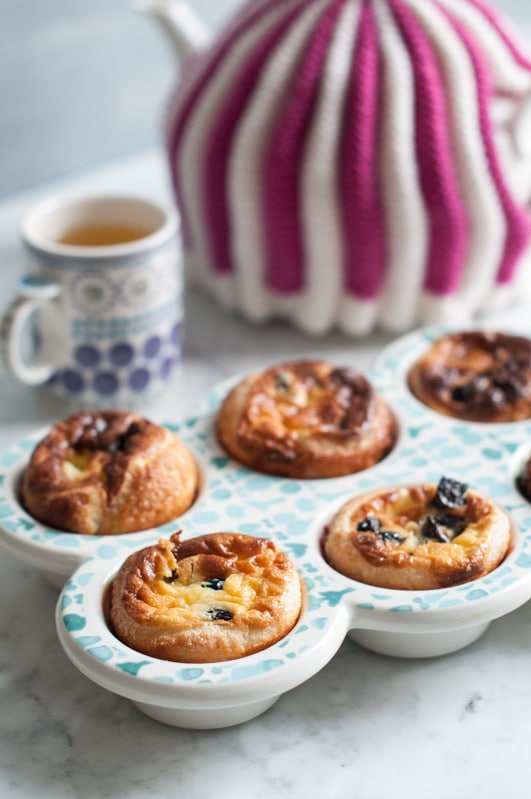 I believe that prunes are such an underrated fruit. You will love the combination of creamy custard and sweet prunes in a flaky puff pastry crust. This recipe is definitely worth a try if you've shied away from prunes in the past!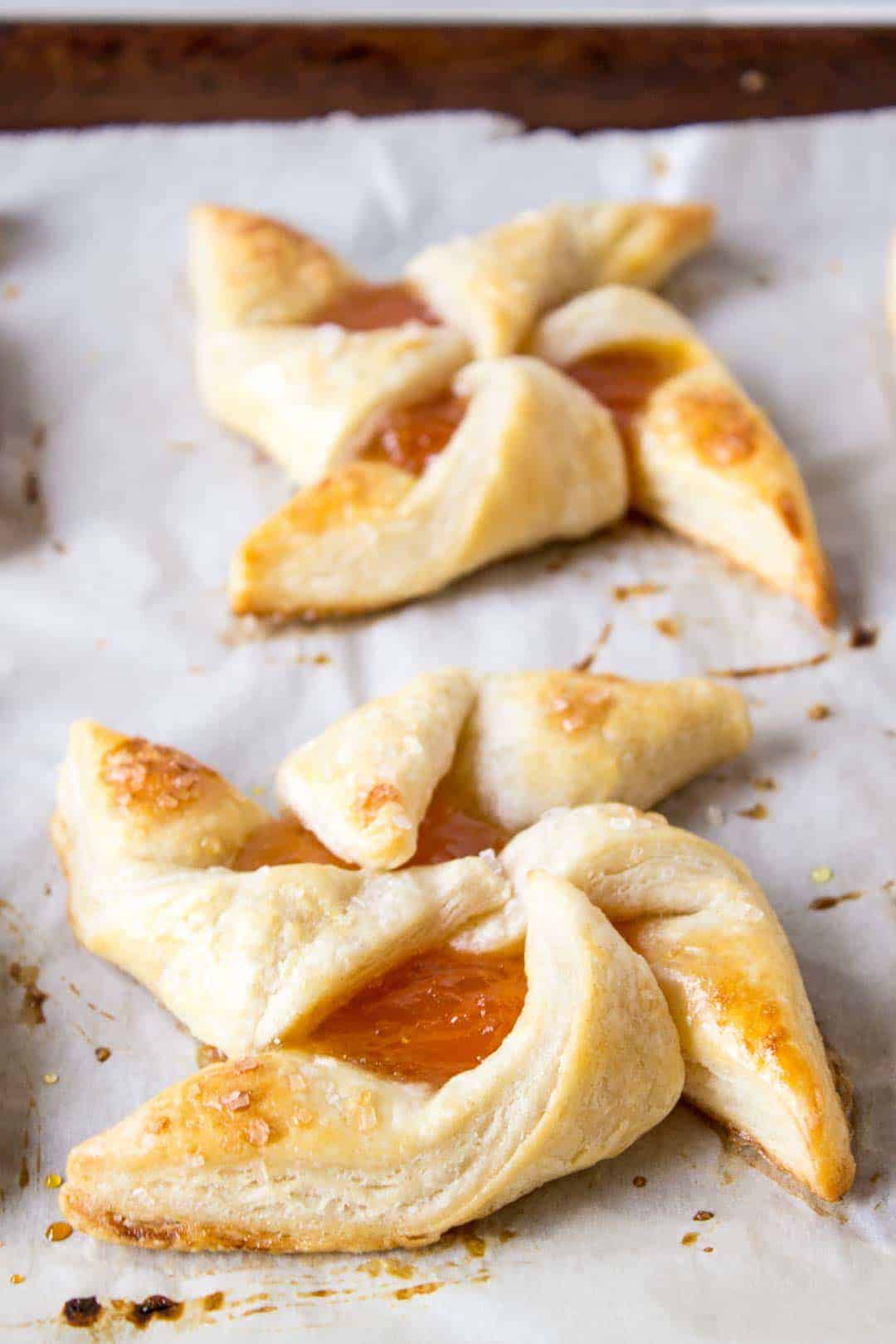 While these puff pastry pinwheels aren't technically a tart, it is a fun little twist on the concept – literally! Kathy at Beyond the Chicken Coop shares some really beautiful step-by-step directions on how to make these beautiful treats! You can fill them with any flavor of jam you love.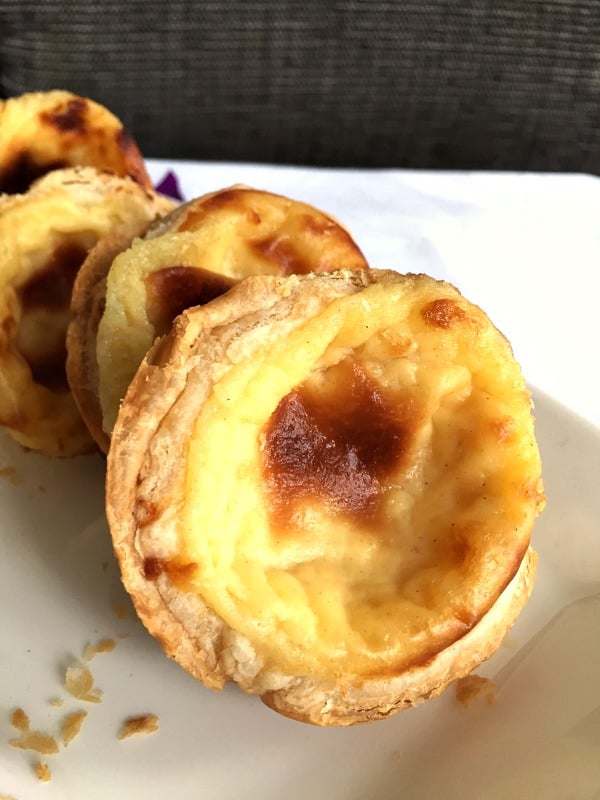 Not all puff pastry tarts have to be fruit filled. These Portuguese Custard Tarts, also known as Pastéis de Nata, are made with just a handful of pantry staples. The sweet, creamy custard is downright addicting – you really can't eat just one!
Which Puff Pastry Tart Recipe Will You Try First?
Now that you've checked out all of these wonderful recipes for Puff Pastry Tarts, filed with custard, cream cheese, berries, and other fruits, which one will you be trying first?
Other Puff Pastry Recipes to Try