Coconut cookies come in all different shapes and forms, but the one thing that they all have in common is incredible flavor. These 12 coconut cookie recipes are all easy to make and perfect for all types of occasions. From a well-deserve treat to the holiday dessert table, you're sure to find the perfect coconut cookie recipe here!
This post contains affiliate links. See our Disclosure Statement for more information.
Coconut is one of those foods that you either love or hate. If you're reading this page right now, it's likely that you fall into the "love it" category. From popular coconut cookie recipes, like macaroons and snowballs, to more unique recipes, you are sure to find a new favorite recipe here. Try any one of these 12 coconut cookie recipes and you won't be disappointed!
This round up includes a variety of coconut cookie recipes that really make coconut shine. There are plenty of traditional and unique options to choose from.
12 Coconut Cookie Recipes
This is a classic Coconut Macaroons recipe but is made without egg. Each one is dipped into rich dark chocolate to make these coconut cookies even more indulgent.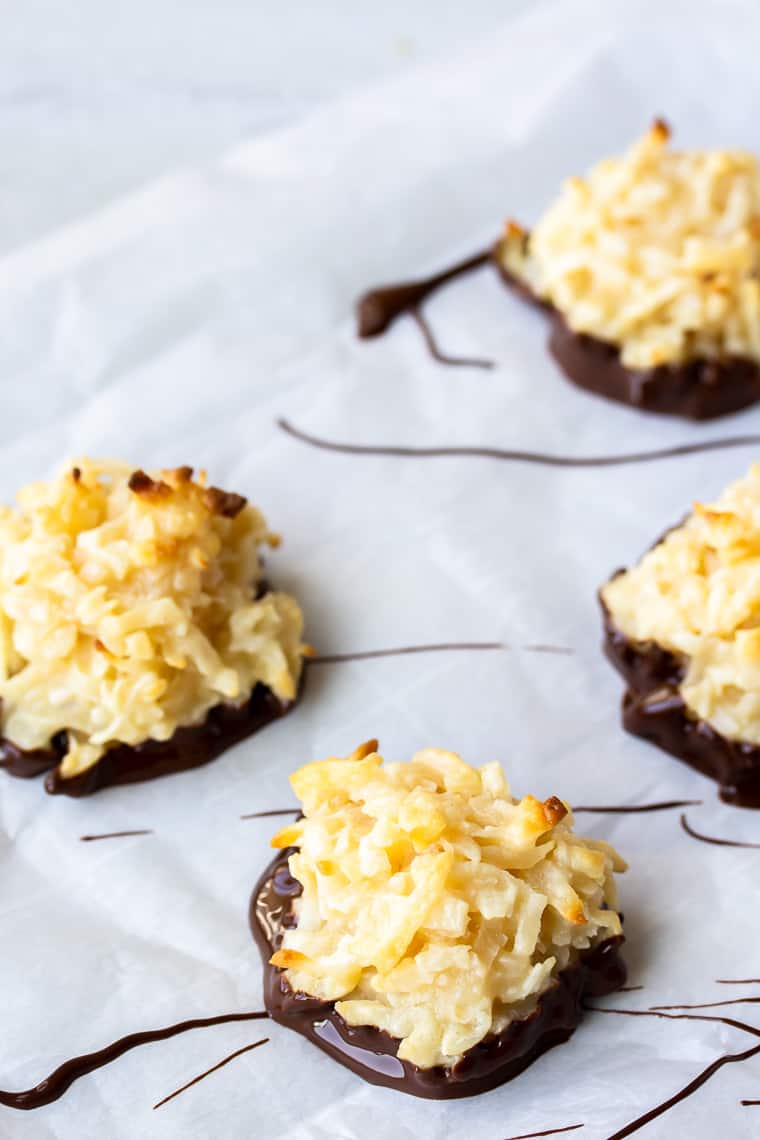 These light, fluffy cookies are full of buttery, sweet flavor. These cookies would pair amazing with a hot cup of coffee or tea!
Little morsels of deliciousness that taste like way more effort went into making them than it actually did. Seriously, you will be surprised to see just how easy this recipe is.
Made with a combination of rich chocolate, almonds, and shredded coconut, these cookies are the best choice for the chocolate and coconut lovers out there!
These coconut snowballs are made with lemon shortbread cookies that are coated in a lemon glaze then rolled in shredded coconut. You will love the bright, zesty, citrus flavor!
Can you believe that these Peanut Butter Coconut Cookies are actually pretty healthy?! Raia gives you lots of options to make these cookies fit into almost any lifestyle.
How do you make a chocolate chip cookie even better? Add coconut, of course! This recipe is all the proof that you need to show that chocolate and coconut were meant to be devoured together!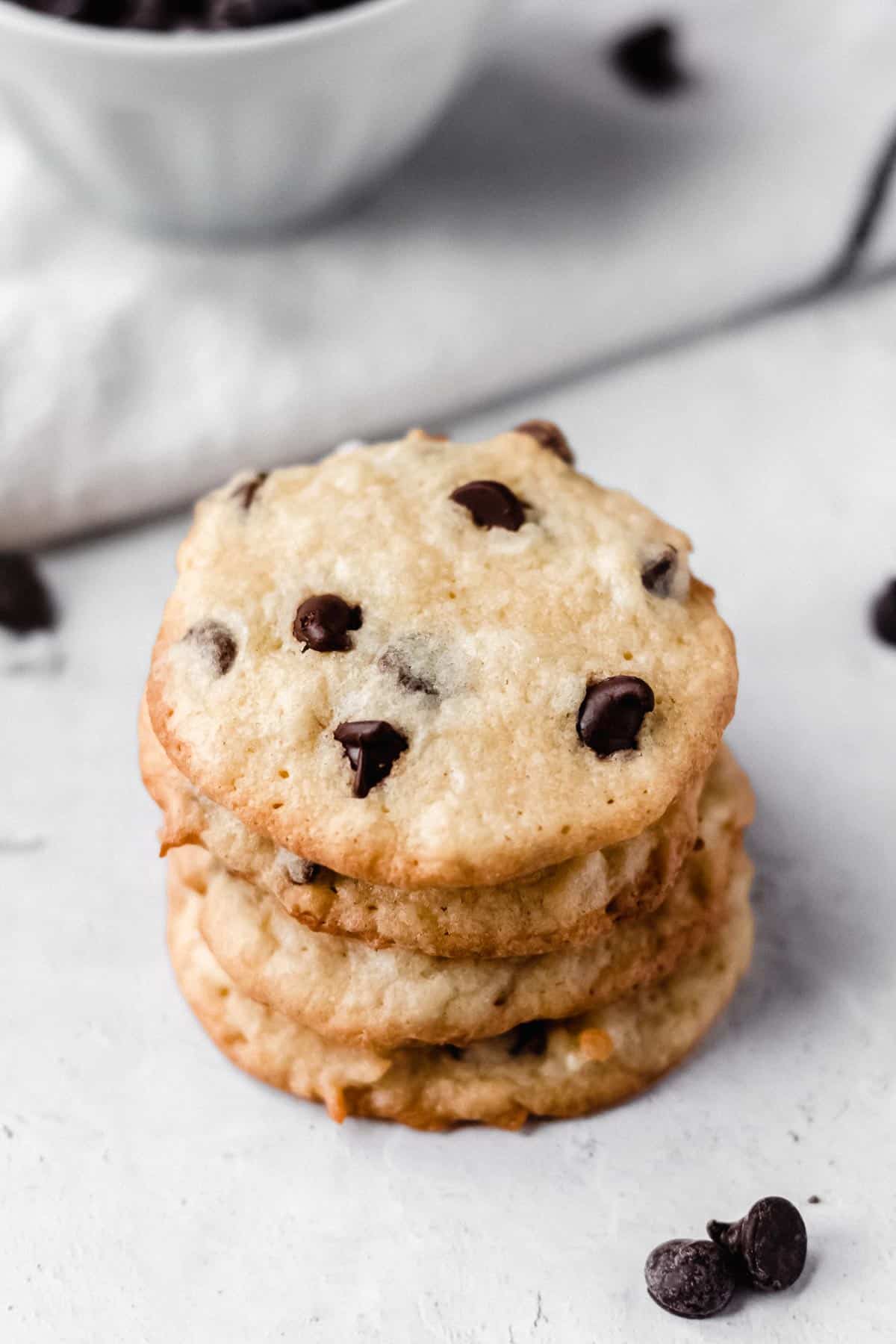 These Almond Butter Cookies are packed with coconut, almonds and chocolate chunks. Every single bite of these cookies is exploding with flavor!
Have you ever heard of an Anzac Biscuit? Me either! These cookies are actually loaded with coconut and oats. For more of the history, jump on over to The Honour System to check out the recipe!
Super delicious Gluten-Free Coconut Chocolate Chip Oatmeal Cookies that are made with a blend of brown rice and almond flours. These cookies are also free of refined sugar. Just one look at these thick, chocolate-y cookies and you know they are going to be good!
Made with coconut sugar and topped with crispy coconut shreds, Toasted Coconut Sugar Cookies are a delicious twist on classic sugar cookies!
Cowboy Cookies, also known as Texas Governor's Mansion Cookies, are famous jumbo cookies that are filled with oats, chocolate chips, pecans, and coconut. Definitely a must try!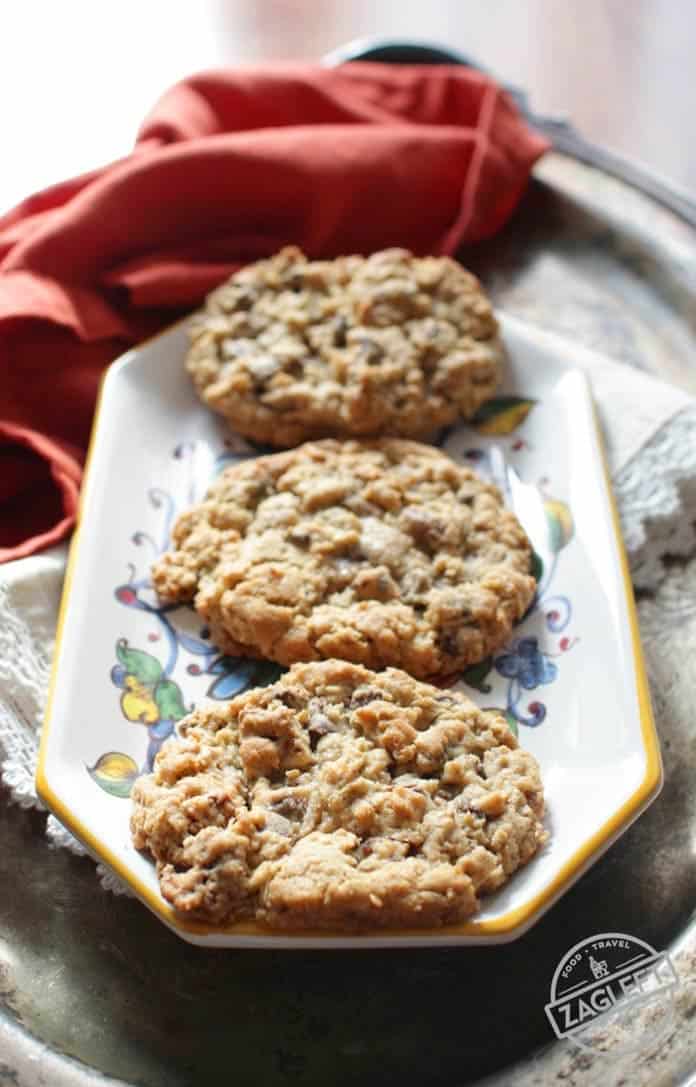 More Sweet Coconut Recipes to Try
Savory Coconut Recipes to Try
More Recipe Round Up's to Check Out
Love this post for 12 Coconut Cookie Recipes? Follow me on Pinterest, Instagram, and Facebook for more!